Women's Poker Spotlight: Isabelle Mercier Runs Deep at EPT Warsaw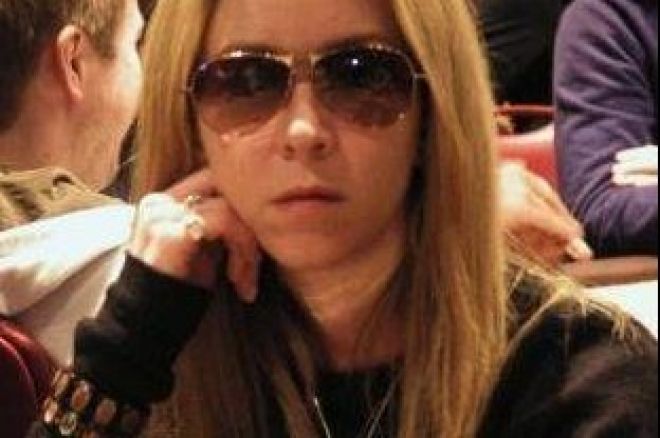 On Saturday, November 15th, the Casino at the Hyatt Regency in Warsaw, Poland seated 217 players for the PokerStars.net European Poker Tour Polish Open to battle for the largest Polish prize pool to date. The €1,172,973 ($1,480,761 USD) was paid out to 24 players with the winner collecting over $350,000.
Play was fast-paced during Days One and Two; by the end of the Day Two only 24 players remained. With her chip stack a bit diminished but firmly set toward the middle of the pack, Isabelle "No Mercy" Mercier was the last woman standing. Play continued at a fast pace during Day Three, dropping from 24 players to the nine-player final table with in three and a half hours. Unfortunately Isabelle was one of the casualties, falling to Arnaud Mattern.
Isabelle Mercier might have taken a fall at the Warsaw Open but the poker world and the lifestyle it brings are what she has worked and strived for since she was a young girl just out of law school. Even at a young age she knew she wanted to travel and be able to experience the world; that coupled with desire and a competitive nature made it only seem natural that poker would give her all that she was looking for. A position at the Aviation Club de France (which grew to a managerial position in the poker room) plus studying for her master's degree in international law gave Isabelle enough experience to know that poker was where she wanted and needed to be. She sold her belongings and took off to fulfill her dream of being a professional poker player.
Isabelle's charm and beauty does nothing to diminish her talent on the felt. To date she has won over $800,000 including both her cash at the Warsaw Open and many other deep showings in major tournaments. But it would be fair to say that her victory in the 2004 WPT Ladies Night Out Invitational II not only earned her the "No Mercy" nickname but also established a relationship between Isabelle and PokerStars, giving her an outlet to showcase her talent on the felt.
Isabelle's talent exceeds the felt. Her book Profession: Bluffer was released early this year in France and in Quebec, Canada, and her DVD "Win at Poker by Isabelle Mercier" was released in March in France.