The Year in Poker: April, 2008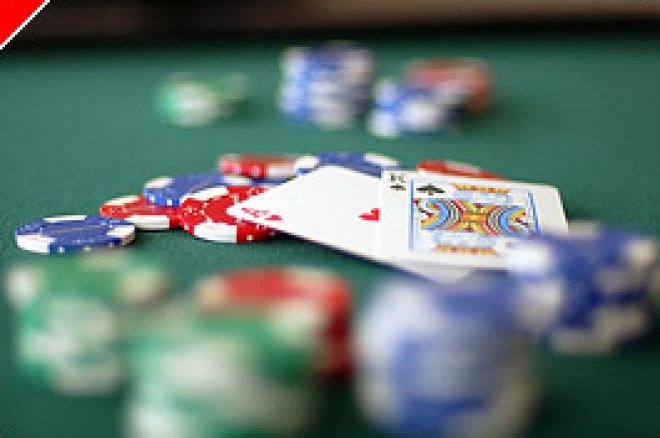 April brought a pair of huge European poker events to the forefront of the poker world, though in both instances North American players ventured across the pond to snare life-changing wins. American Jason Mercier and Canadian Glen Chorny each walked away with major European Pour Tour titles during the month. Elsewhere, a Congressional hearing and a new bill aimed at overturning the UIGEA both made headlines, while grassroots lobbying organization the Poker Players Alliance reached a long-pronounced goal, topping the million-member mark. Here are some of the most important stories from the month:
Jason Mercier Wins EPT San Remo
Online qualifier Jason Mercier traveled to the PokerStars.com European Poker Tour San Remo event in hopes of a breakout performance, and emerged from the event as one of the year's biggest winners. Mercier's victory in Italy was worth $1,340,867, and was the first notable live cash of his career. Mercier topped one of the toughest final tables in EPT history, which included home-country players Dario Minieri and Gregory Genovese, along with established stars William Thorson Dag Palovic and Anthony Lellouche. Lellouche and Minieri were the last two to fall to Mercier's onslaught, collecting $779,215 and $443,767, respectively.
Frank, Paul Introduce UIGEA-blocking Legislation
Rep. Barney Frank (D-MA) and Senator Ron Paul (R-TX) continued America's legislative backlash against the Unlawful Internet Gambling Enforcement Act in April by introducing a legislature seeking to block implementation of the 2006 law pending clarification of the law's language. Frank and Paul's bill, H.R. 5756, underwent heated debate before being voted down in June on a narrow committee vote. Despite the setback, several other bills aiming at creating a federal regulatory environment for online gambling continued to move forward as the year drew to a close.
Chorny Triumphant at EPT Monte Carlo
The second of two April stops on the PokerStars.com European Poker Tour's busy spring schedule was at the famed resort enclave of Monte Carlo, and Canada's Glen Chorny emerged from five days of fierce play with the win and a huge $3,198,500 payday. Chorny topped Hungary's Denes Kalo during heads-up action for the win, with Kalo ($1,866,790) and third-place Maxime Villemure ($1,132,107) each emerging with seven-figure cashes. The biggest names at this final fell early, including Michael Martin, Isaac Baron, Luca Pagano and Antonio Esfandiari.
PPA Tops 1,000,000 Members
The Poker Players Alliance had long maintained that by topping the symbolic million-member mark, it would become an increasingly recognizable force in Washington, D.C., arguing for legislation favorable to the game. Late in April, the PPA announced it had reached that goal, and simultaneous announced several other initiatives designed to forward poker's interests.
Seat Argument Leads to Stabbing Death at Taj
Among the year's saddest and most tragic stories connected to poker was an argument over a seat at a $1/2 no-limit game at Atlantic City's Trump Taj Mahal Casino Resort between two middle-aged players that left one of the players dead from stabbing wounds and the other pleading to aggravated manslaughter and weapons charges a few weeks later. 61-year-old Arthur Prince of Toms River, NJ was pronounced dead after the argument between he and Vicente Perez, 57, of Georgia, escalated violently in the valet area outside the casino.
WSOP-C Caesars Indiana Goes to Wilbur Futhey
The World Series of Poker Circuit main event at Caesars Indiana – the casino itself was renamed Horseshoe Southern Indiana later in the year – came not long after record-setting floods managed to close the casino barge itself just a couple of weeks earlier. Still, the WSOPC schedule went off without a hitch, and Wilbur Futhey claimed the stop's main event, finishing off Steve Merrifield for the win and the $180,289 payday. Merrifield almost moved into the lead on the event's final hand after catching a ten while behind with A-10 to Futhey's A-K, but a river jack gave Futhey a Broadway straight and the title.