The Year in Poker: December, 2008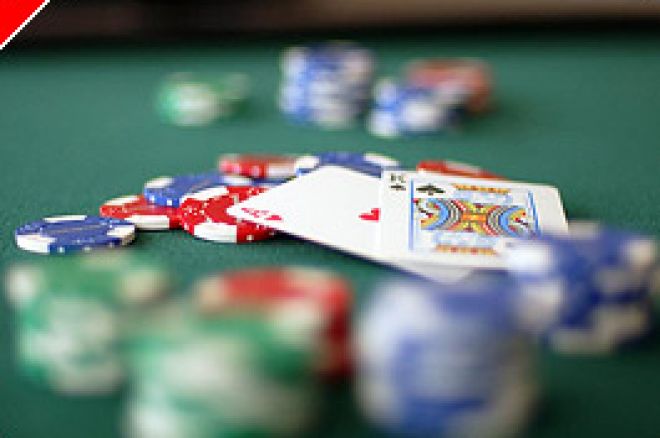 With November's rush of huge poker events a memory, December promised a slower-paced wrap for the year... until a couple of major legal happenings underscored the dynamic relationship between online gambling and the world itself. An unexpected settlement by a PartyGaming founder and an important hearing in Kentucky's attempt to seize control of the Internet dominated the news, but the month served up several important stories:
PartyGaming Co-founder Anurag Dikshit Settles with US Department of Justice
Tremors surged through the online gambling world when major British business sites leaked word of a legal settlement between the United States and Anurag Dikshit, one of the co-founders of PartyGaming. Twenty-four hours later, the rumors proved to be true. The deal between Dikshit and the US Department of Justice was essentially financial in nature, with Dikshit agreeing to forfeit $300 million of a personal fortune estimated at $1.6 billion, in exchange for what was described as a two-year suspended/deferred sentence for violating America's 1961 Wire Act. The US Department of Justice's release on the settlement, however, offered few specifics on the matter. The settlement drew widespread criticism from the online gambling world.
Appellate Hearing Held in Kentucky Domain Seizures
Major internet commerce and freedom organizations sided with Internet gambling interests as Kentucky's attempt to seize domain names connected to online gambling moved into the appellate arena in early December. A three-judge appeals panel heard arguments from both sides in a day-long hearing, as Kentucky tried to justify its seizure of 141 domain names and organizations such as the American Civil Liberties Union and the Electronic Frontier Foundation joined forces more closely aligned with online gambling itself. A ruling on the case is expected in early 2009, with both sides vowing to continue the appeals process.
Bonavena Becomes First Italian EPT Winner
Several Italian poker stars had come close to winning a PokerStars.com European Poker Tour event. But when the magic moment arrived, it involved neither one of the biggest Italian names nor an event held on Italian soil. Instead, the honor went to Salvatore Bonavena, who traveled to EPT Prague in early December and emerged with the trophy and €774,000 in winnings. It was a great day for Italy and poker, as Bonavena topped fellow countryman Massimo Di Cicco in an hour-long duel for the win. Di Cicco's showing was worth €445,000, with Andrew Alan Chen finishing third for €257,000.
Martin Rowe Wins APPT Sydney
PokerStars' Asia Pacific Poker Tour continued its successful fall run with a major event in Sydney, Australia in early December. Local Star City Casino regular Martin Rowe claimed the top honors here, overcoming an international 478-player field to pocket AUD $1,000,000. Rowe overcame early leader Antonio Fazzolari and eventual runner-up Jason Gray to win the trophy. Gray's strong second-place showing was worth $476,000.
LAPT Nuevo Vallarta Suspended
December's most unusual story emanated from Mexico, when the Latin American Poker Tour's debut Nuevo Vallarta event was unexpectedly stopped by local gaming authorities late on the first day of play. After a day's negotiations failed to allow the event to resume, site sponsor PokerStars officially pulled the plug and announced an online finish to the tourney. Eighty-nine players remained when play was halted. Stars also announced that the final-table qualifiers would receive a trip to January's LAPT stop in Chile to play the final table with the full trappings of a live event finish.
Atlantic City Circuit Ring for Roberts
The final World Series of Poker Circuit series stop of 2008 drew 179 competitors to Atlantic City in November. Emerging star Brent "Astrolux85" Roberts captured the top honors here, collecting $280,940 for the win. The New Yorker finished off Washington D.C.'s Phillip Reed for the win. Reed's showing was worth $147,407, while formidable Canadian star Kyle "kwob20" Bowker returned to his home with $86,710 for third.
PokerStars Holds 'Guinness World Record' Tourney
PokerStars rang out 2008 with an unusual promotion – an attempt to rewrite its own Guinness Book of World Records mark for the largest online cash tournament ever. Stars capped the entries for the event at 35,000, which easily topped the official 2007 mark of 20,000, set on the same site. The $30,000 first prize in the event went to "stan34powa", who managed to outlast the other 34,999 entrants to add his mark to the occasion. The new record should be certified some time in early 2009.