Bodog Announces '12 Days of Poker'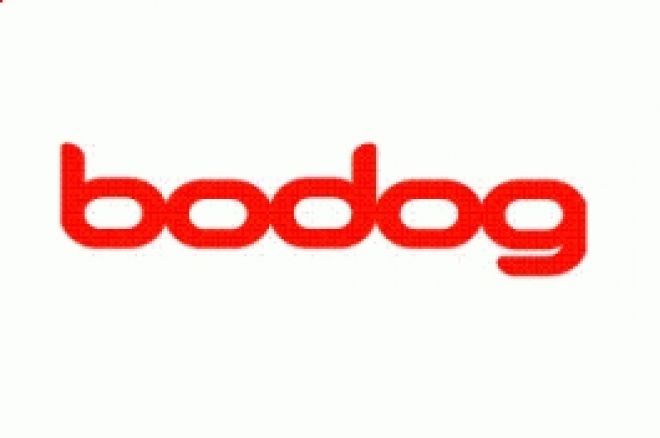 Bodog has announced a promotion for those players that can find a bit of extra time this busy holiday season. Dubbed the "12 Days of Poker," Bodog is running a 45-event series jammed into 12 days of action from December 21st through January 1st (New Year's Day). All told, Bodog will add more than $100,000 in bonus money to the series.
The "12 Days of Poker" series will also include its own series leaderboard and a Grand Finale, with a chance to win a complete package of buy-ins to the upcoming Bodog Poker Open III, which is slated for the spring of 2009. The top three Grand Finale finishers win the complete BPO3 packages. The top four spots on the series leaderboard automatically qualify for the Grand Finale in which the prize package will be rewarded, while spots 5-100 play in a special two-tier playoff that will award another 18 Grand Finale spots.
Most events are titled according to how much money Bodog is adding into the prize pool. Here's the complete schedule for Bodog's "12 Days of Poker":
Event # Date/Time • Tournament Buy-In
#1 12-21 / 2pm ET • 12 Days – $3K Added (Deep Stack) $100+9
#2 12-21 / 4pm ET • 12 Days – $20K Added $100+9
#3 12-21 / 4:30pm ET • 12 Days – $2K Added $10+1
#4 12-21 / 10:30pm ET • 12 Days – $1K Added $20+2
#5 12-22 / 3:30pm ET • 12 Days – $1K Added (Deep Stack) $40+4
#6 12-22 / 8:30pm ET • 12 Days – $2K Added (Deep Stack) $69+6
#7 12-23 / 2pm ET • 12 Days – $1K Added (Super Stack) $30+3
#8 12-23 / 8:30pm ET • 12 Days – $2K Added (Deep Stack) $150+12
#9 12-24 / 2pm ET • 12 Days – $1K Added (Super Stack) $30+3
#10 12-24 / 3:30pm ET • 12 Days – $1K Added (Deep Stack) $40+4
#11 12-24 / 6:40pm ET • 12 Days – $1K Added (rebuy) $12+1
#12 12-24 / 7:20pm ET • 12 Days – $2K Added $100+$9
#13 12-24 / 8:30pm ET • 12 Days – $2K Added (rebuy) $50+5
#14 12-24 / 10:30pm ET • 12 Days – $1K Added (turbo) $20+2
#15 12-25 / 1:20am ET • 12 Days – $1K Added (rebuy) $20+2
#16 12-25 / 2pm ET • 12 Days – $1K Added (Super Stack) $30+3
#17 12-25 / 3:30pm ET • 12 Days – $1K Added (Deep Stack) $40+4
#18 12-25 / 6:40pm ET • 12 Days – $1K Added (rebuy) $12+1
#19 12-25 / 7:20pm ET • 12 Days – $1K Added $69+6
#20 12-25 / 8:30pm ET • 12 Days – $3K Added (Deep Stack) $44+4
#21 12-25 / 10:30pm ET • 12 Days – $1K Added (turbo) $20+2
#22 12-26 / 1:20am ET • 12 Days – $1K Added (rebuy) $20+2
#23 12-26 / 8:30pm ET • 12 Days – $4K Added (Deep Stack) $100+9
#24 12-27 / 8:30pm ET • 12 Days – $3K Added (Deep Stack) $50+5
#25 12-27 / 10:20pm ET • 12 Days – $1K Added (rebuy) $30+3
#26 12-28 / 2pm ET • 12 Days – $3K Added (Deep Stack) $100+9
#27 12-28 / 4pm ET • 12 Days – $20K Added $100+9
#28 12-28 / 4:30pm ET • 12 Days – $2K Added $10+1
#29 12-29 / 3:30pm ET • 12 Days – $1K Added (Deep Stack) $40+4
#30 12-29 / 8:30pm ET • 12 Days – $2K Added (Deep Stack) $69+6
#31 12-30 / 2pm ET • 12 Days – $1K Added (Super Stack) $30+3
#32 12-30 / 8:30pm ET • 12 Days – $2K Added (Deep Stack) $150+12
#33 12-31 / 2pm ET • 12 Days – $1K Added (Super Stack) $30+3
#34 12-31 / 3:30pm ET • 12 Days – $1K Added (Deep Stack) $40+4
#35 12-31 / 6:40pm ET • 12 Days – $1K Added (rebuy) $12+1
#36 12-31 / 7:20pm ET • 12 Days – $2K Added $100+9
#37 12-31 / 8:30pm ET • 12 Days – $2K Added (rebuy) $50+5
#38 12-31 / 10:30pm ET • 12 Days – $1K Added $20+2
#39 1-1 / 1:20am ET • 12 Days – $1K Added (rebuy) $20+2
#40 1-1 / 2pm ET • 12 Days – $1K Added (Super Stack) $30+3
#41 1-1 / 3:30pm ET • 12 Days – $1K Added (Deep Stack) $40+4
#42 1-1 / 6:40pm ET • 12 Days – $1K Added (rebuy) $12+1
#43 1-1 / 7:20pm ET • 12 Days – $2K Added $69+6
#44 1-1 / 8:30pm ET • 12 Days – $3K Added (Deep Stack) $44+4
#45 1-1 / 10:30pm ET • 12 Days – $1K Added (turbo) $20+2
#46 1-8 / 9:05pm ET • 12 Days – Semifinal $0+0 (Top 18 win seat to finale)
#47 1-15 / 9:05pm ET • 12 Days – Grand Finale $0+0 (Top three win BPO3 package, fourth to ninth win T$270)