Online Poker Weekend: 'lp_SakiSaki' Wins Massive Sunday Million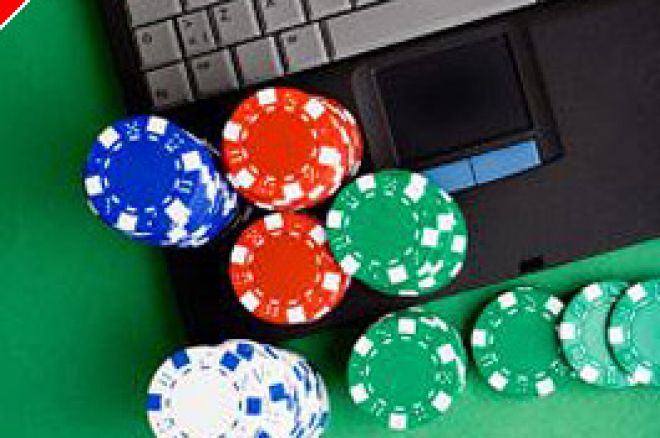 The record-setting activites as part of "World Record Week" at PokerStars dominated Sunday's online poker world, including a special edition of the Stars Sunday Million that guaranteed $2.5 million in prizes, but shattered that guarantee. A million-dollar Sunday Warmup at Stars was also part of the day's fun, with the attendance in that event also setting a new mark. Here are the day's highlights:
PokerStars Sunday Million
The PokerStars Sunday Million Special guaranteed a $2.5 million prize pool as part of its year-end "Guinness World Record" extravaganza and the guarantee was easily smashed as 16,260 entrants took to the electronic felt. The prize pool totaled $3,252,000 and first place paid a whopping $331,378.80. Among the best finishers who fell short of the final table were Brian "ZBTHorton1 in 12th place ($16,260), Peter "twirlpro" Turmezey in 19th ($6,504), PokerSnoopy in 25th ($6,504), Neil "TheOracleAA" Tyler in 26th ($6,504), Katja Thater in 134th ($3,902.40), David "BodogMaven" Chicotsky in (144th, $3,902.40). The chip counts to start the final table were as follows:
AAmerican - 38,757,574
lp_SakiSaki - 30,705,955
salmor - 26,402,162
kharak - 14,693,069
manifest23 - 14,458,936
Beufford - 13,992,416
La_Alvarado - 12,336,663
k0rt - 8,258,236
MauryFishant - 2,994,989
MauryFishant climbed to second place by doubling up three times in four hands at the beginning of final-table play. The first to be eliminated was kharak at the 250,000/500,000/50,000 level. AAmerican opened to 1,500,000 from early position and kharak shoved for 10,793,069 on the button with
. From the big blind, salmor called with
and AAmerican got out of the way. The board ran out
as kharak found no help and finished ninth for $22,764. The 300,000/600,000/60,000 level was when La_Alvarado was sent to the rail. In early position, lp_SakiSaki raised to 1,500,000 and MauryFishant called from middle position. La_Alvarado moved all in from the small blind for 10,156,663 with
and was able to get lp_SakiSaki to fold. However, MauryFishant called and was ahead with
. The board came
and La_Alvarado was sent home in eighth place for $33,520.
AAmerican's final table ended with a seventh-place finish. With blinds at 400,000/800,000/80,000, MauryFishant opened to 1,600,000 in early position and AAmerican went all in for 3,916,922 from middle position with
. Action folded back to MauryFishant who called with
and won as the board ran out
. AAmerican busted in seventh place for $50,406. Salmor was eliminated later in the level. lp_SakiSaki opened to 2,000,000 from middle position and salmor called out of the small blind. The flop came
and salmor check-called a bet of 3,200,000. The
fell on the turn and salmor shoved for 13,544,126, but was immediately called by lp_SakiSaki who showed
for a straight. Salmor had outs with
, but the
river card left salmor finishing sixth for $73,170.
At 500,000/1,000,000/100,000 manifest23 moved all in for 7,028,936 from the cutoff and Beufford isolated the action from the small blind with
. Manifest23 needed a lot of help, tabling
. The board rolled out
and manifest23 was out in fifth place for $97,560. Two hands later k0rt was sent packing, too. On the button k0rt raised to 2,899,999 and lp_SakiSaki moved in over the top for 53,050,125. K0rt called all in for 14,425,362 with
and led lp_SakiSaki's AdJs, but the board came
as lp_SakiSaki rivered a winning straight. The fourth-place finish earned k0rt $130,080.
Three-handed play began with these chip counts:
lp_SakiSaki - 71,775,486
Beufford - 59,263,432
MauryFishant - 31,561,082
MauryFishant was eliminated in third place at 600,000/1,200,000/120,000. An open-raise on the button to 4,800,000 by MauryFishant brought an all-in shove from lp_SakiSaki. After a short tank, MauryFishant called all in for 20,241,082 with
, but trailed lp_SakiSaki's
. The board ran out
as MauryFishant exited the final table in third with $162,600. With nearly a 4:1 chip lead, lp_SakiSaki soon closed it out. With blinds and antes at 700,000/1,400,000/140,000 lp_SakiSaki min-raised to 2,800,000 and Beufford called, leading to a
flop. Beufford led out for 4,200,000 and lp_SakiSaki called, delivering the
on the turn. Beufford pushed all-in for 50,706,864 and lp_SakiSaki snap-called, revealing
for the flopped full house. Beufford held
and only the last eight in the deck would prolong the tournament. It did not happen as the
hit the river, capping off the event. Beufford finished as runner-up for $227,640, while lp_SakiSaki won the PokerStars Sunday Million Special for $331,378.80.
Final Results:
1. lp_SakiSaki - $331,378.80
2. Beufford - $227,640
3. MauryFishant - $162,600
4. k0rt - $130,080
5. manifest23 - $97,560
6. salmor - $73,170
7. AAmerican - $50,406
8. La_Alvarado - $33,520
9. kharak - $22,764
<center>
</center>
Full Tilt $750,000 Guarantee
The Full Tilt $750,000 Guarantee drew a field of 3,905, creating a total prize pool of $781,000. Notable non-final finishers included Chris "cdbr3799" Dombrowski in 16th place ($3,905), Jeff "YoungSupremacy" Hakim in 20th ($2,889.70), LaTanyaWilliams in 26th ($2,889.70), Peter "number1Pen" Neff in 47th ($1,444.85), and Phil "USCphildo" Collins in 84th ($937.20). The chip counts to start the final table were as follows:
KipsterDK - 2,470,000
Tulsa Tony - 1,885,994
Jasonrisc - 1,767,772
NewBornBaby - 1,307,822
jochee - 1,288,914
Vincent "Wonky" Wan - 1,056,232
mc4chess - 1,025,791
StarMaker - 549,755
TheTotalPkg - 362,720
At 30,000/60,000/7,500, StarMaker was eliminated from the final table. Tulsa Tony opened to 120,000 from middle position and two players called, Vincent "Wonky" Wan from the hijack and StarMaker from the button. The flop came
and Tulsa Tony checked to Vincent Wan, who fired out 340,000. StarMaker shoved for 886,510 total and Tulsa Tony got out of the way. Wan called and showed
for middle set, which topped StarMaker's
for bottom set. The case
didn't fall on the turn or river as StarMaker was out in ninth place for $10,465.40. NewBornBaby was felted next at 40,000/80,000/10,000. Jasonrisc made it 240,000 to go from early position and NewBornBaby raised all in for 696,764 on the button with
. Jasonrisc called with
and won the race as the board came
. NewBornBaby earned $14,058 for eighth place.
The first to depart at 50,000/100,000/10,000 was mc4chess. KipsterDK raised to 235,000 from the cutoff and mc4chess shoved for 1,804,632 on the button with
. Action folded back to KipsterDK who quickly called with
. The board delivered no ace for mc4chess, who busted in seventh place for $17,963. Vincent "Wonky" Wan was the next to exit during this level. He raised to 250,000 in the cutoff and KipsterDK made it 694,632 on the button. Wan shoved for 1,927,862 with
and it was off to the races as KipsterDK called with
. The board rolled out
as the river paired KipsterDK and eliminated Vincent "Wonky" Wan in sixth place for $23,976.70. The hot streak continued for KipsterDK. In a battle of the blinds, Jasonrisc got it all in with
for 1,639,036 against KipsterDK's
. The board dished out an unlikely
as Jasonrisc's rivered set of aces made the nut straight for KipsterDK. Fifth place paid Jasonrisc $32,333.40. The fourth and final casualty of the level was TheTotalPkg. On the button TheTotalPkg raised all in for 215,760 with
and Tulsa Tony isolated from the small blind with
. The board came
as the set of sevens ended TheTotalPkg's run. Fourth place earned TheTotalPkg $43,111.20.
Tulsa Tony finished in third place at 60,000/120,000/15,000. On the button Tulsa Tony shoved for 469,172 and both KipsterDK and jochee called. When the flop came
, KipsterDK isolated the action and tabled
for trips, which had Tulsa Tony's
in dire straits. The
on the turn made a full house for KipsterDK as the
on the river, making a flush for Tulsa Tony, was too little too late. Tulsa Tony finished in third place for $54,670. The chip counts to begin heads-up play were these:
KipsterDK - 8,253,136
jochee - 3,461,864
Early in the battle, jochee doubled up with pocket nines all in preflop against KipsterDK's pocket jacks. A third nine fell on the flop and the fourth on the turn, and jochee rode the momentum all the way to victory. On the final hand, at 80,000/160,000/20,000, KipsterDK limped in and jochee raised to 550,000. KipsterDK called and the flop came
. Jochee made a continuation bet of 800,000 and KipsterDK shoved for nearly 4,000,000. A snap-call from jochee revealed
to KipsterDK's
. The
turn and
river brought the tournament to its end. KipsterDK finished as runner-up for $83,567, as jochee collected $138,276.05 for winning the Full Tilt $750,000 Guarantee.
Final Results:
1. jochee - $138,276.05
2. KipsterDK - $83,567
3. Tulsa Tony - $54,670
4. TheTotalPkg - $43,111.20
5. Jasonrisc - $32,333.40
6. Vincent "Wonky" Wan - $23,976.60
7. mc4chess - $17,963
8. NewBornBaby - $14,058
9. StarMaker - $10,465.40
<center>{img:6262}</center>
Other Sunday Results
Full Tilt Sunday Brawl
1. Griffendore - $83,905.03
2. luckyshades - $54,304.80
3. Phil "USCphildo" Collins - $40,317.20
4. DG101 - $30,443.60
5. KAFFEPUNCH - $21,392.80
6. Kameleont - $13,987.60
7. jedsampson20 - $9,462.20
8. XavierCalcada - $6,582.50
9. joenguyenn - $4,936.80
Buy-in: $240+16
Prize Pool: $411,400
Entrants: 2,057
Other Notables: Tim "Tmay420" West (41st, $946.22), Matt "MattSuspect" Molinari (52nd, $822.80), Danny "THE_D_RY" Ryan (68th, $678.81), Ali Sarkeshik (73rd, $637.67), Chris Kleckz (86th, $596.53)
Full Tilt Sunday Mulligan
1. Ezmann - $52,650
2. Vortex2099 - $33,345
3. drunk mashimaro - $24,687
4. this is punny - $19,305
5. DarkHorse19 - $14,625
6. Chris "CzarBushov" Bushman - $10,530
7. PostflopAction - $7,020
8. uuhhhicall - $5,265
9. KUZZ11 - $3,744
Buy-in: $200+16
Prize Pool: $234,000
Entrants: 1,170
Other Notables: Chris "cmoney3" Kline (12th, $2,106), Thayer "THAY3R" Rasmussen (13th, $1,544.40), Carl "colson10" Olson (14th, $1,544.40), willcutyou (25th, $854.10), Matt "All In At 420" Stout (27th, $854.10), Jordan "pimpin_pens" Smith (39th, $655.20), DontBluffMePLZZ (40th, $655.20), Christian "charder30" Harder (45th, $655.20), Travis "TravestyFund" Rice (48th, $585)
PokerStars Sunday Warmup — Special $1M Guaranteed
1. Hr_Herman - $147,067.20
2. James "Andy McLEOD" Obst - $101,546.40
3. totaloser - $68,864.80
4. Iceman1278 - $57,192.80
5. zmeyer - $45,520.80
6. Tehanu - $33,848.80
7. 69CANA69 - $22,176.80
8. groengras - $14,006.40
9. KKgeoroAA - $8,170.40
Buy-in: $200+15
Prize Pool: $1,167,200
Entrants: 5,836
Other Notables: Doug "iamcastleman" Dicken (19th, $2,334.40), Kevin "BeLOWaBOVe" Saul (21st, $2,334.40), HEMIpowerSWT (29th, $2,100.96), Alex "AJKHoosier1" Kamberis (40th, $1,984.24), iamhiv (62nd, $1,750.80), David "BodogMaven" Chicotsky (69th, $1,750.80)
PokerStars Sunday 500 ($500,000 guaranteed)
1. Matt "All_in_at420" Stout - $105,353.60
2. bboooommmmmm - $76,212
3. PurpleHazze - $58,400
4. livin4bball - $43,800
5. Cliff "JohnnyBax" Josephy - $30,660
6. ragen70 - $24,820
7. GotURead - $18,980
8. dmoney696969 - $13,140
9. TorontoToro - $8,176
Buy-in: $500+30
Prize Pool: $584,000
Entrants: 1,168
Other Notables: Shaun "shaundeeb" Deeb (10th, $5,548), Jason "strassa2" Strasser (14th, $4,380), Victor Ramdin (18th, $3,212), Jason "TheMasterJ33" (21st, $2,160.80), Russell "rdcrsn" Carson (33rd, $1,518.40), Mike "WiscoMurray" Murray (51st, $1,168), Randall "TwinMSU" Brooks (55th, $1,051.20), Peter "apathy123" Jetten (56th, $1,051.20)