'Poker After Dark' Starts Fifth Season with WSOP Final Tablists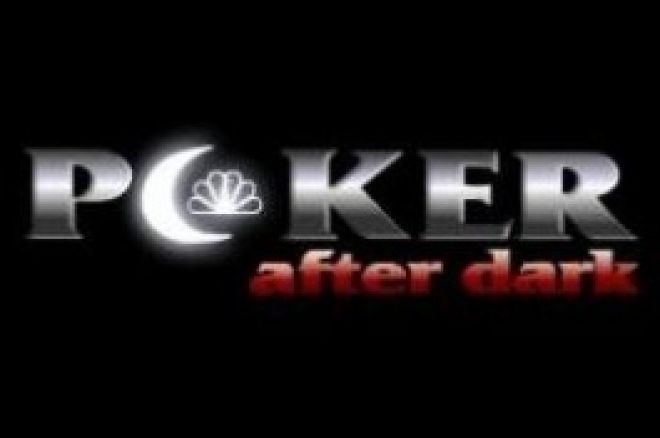 "Poker After Dark" launches its fifth season on Monday night with a matchup they are calling "Close But No Cigar." It will feature six players who have all made a WSOP Championship final table in their careers, but came up just short of the taking home the most coveted bracelet in poker. There's no shortage of non-championship jewelry in the crowd, however, as the players collectively own 13 WSOP victories.
The lineup includes Andy Black, Allen Cunningham, Mike Matusow, Dewey Tomko, David Williams and Lee Watkinson. The players are putting up $20,000 apiece for this winner-take-all event, which starts airing on NBC December 29th and will run for five consecutive nights. Viewers will be treated to an additional "Directors Cut" special on Saturday January 3rd, following "Saturday Night Live," which will feature a behind-the-scenes look at the week along with player interviews.
Andy Black's first run at the WSOP Championship fell short in 1997 WSOP when poker legend Stu Ungar eliminated him in 14th place. After taking a hiatus from poker, Black made another run at the Championship in 2005, finishing in fifth place.
Black wasn't the only PAD challenger to watch Joe Hachem claim the bracelet that year. Mike Matusow was also a final tablist in 2005. Matusow also finished sixth in 2001, the year Carlos Mortensen won the Main Event. Dewey Tomko finished second that year, nineteen years after his second-place finish to Jack Straus in 1982.
David Williams was also a near miss in 2004, finishing second to Greg Raymer. While Allen Cunningham finished in fourth place to Jamie Gold's 2006 WSOP win, Lee Watkinson was eliminated from the 2007 WSOP final table in eighth place by Jerry Yang, who went on to win the event.
This will be the first PAD appearance for Black, Watkinson and Tomko. Allen Cunningham and David Williams have won previous PAD events, while Mike Matusow is still looking for his first PAD victory.