Poker Room Review: John Ascuaga's Nugget, Sparks, NV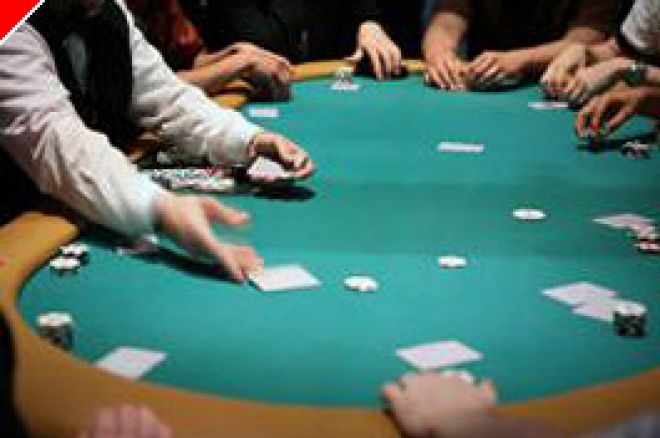 I've often wondered if there was any room left in the expanding casino world for a first-class, independent casino. So many places I've played in are either run by the super-large corporations or are faltering, especially with the difficult economy these days. Maybe the economic numbers are such that it really is impossible to be a top-tier place without the economies of scale that comes from being enormous.
I'm happy to report that there is a first-class gambling spot in greater Reno that is locally run. That's John Ascuaga's Nugget in Sparks, Nevada. I played there on a Tuesday night and really enjoyed everything about the poker room and the casino itself.
Sparks is a small city that borders Reno's eastern edge. There are many poker rooms here, but the Nugget is the only one that primarily attracts tourists. For those of us looking for action, that's a huge advantage, as the games tend to be pretty good most of the time, with considerably more action than the other local-dominated rooms in the area.
This is a spacious, seven-table room, with a beautiful wall of windows that overlook Sparks. It is decorated in an ornate Victorian style. The chairs are the most comfortable I have sat in, with thick padding, wheels on the bottom, and arm rests. Unlike the other places I played in Sparks, management seems to take great care in the physical maintenance of the room. It is well ventilated, very clean, and smoothly run by experienced staff.
It's no wonder that out-of-towners like me enjoy playing here. The dealers are truly first-rate. I found out why. The owner of the casino – no less than John Ascuaga himself – though in his 80s, still treats the place and the staff like the family business that it is. Dealers and floor staff all spoke about how well they were treated – and how long they'd been working there. The staff was as engaging as they were competent. I was treated to one story by the shift manager: he came to the Nugget many years ago from New Jersey where he ran poker games for a Catholic Church. He told me about the incongruous sight of the priests coming by during the games to collect the rake!
The room generally spreads $3/6 and $4/8 limit hold'em – though a $1/2 no-limit game pops up sometimes on the weekends. They open at 10:00 AM each morning with a daily tournament. When I visited on a Tuesday there were three tables going – two $3/6 and a $4/8. I played $4/8 with a bunch of guys in suits who were in town for a convention. They reminded me of the famous Atlantic City scene in Rounders. The professionals at the table eye these obvious conventioneers, still wearing name badges, who sit down to "have a little fun". The conventioneers leave a couple of hours later, leaving their bankrolls behind. The only difference between that scene and the Nugget was that, as far as I could tell, there weren't any pros at the table – just a bunch of tourists, a couple of regulars, and me! Lucky me! I finished up close to a hundred in an hour or so.
It's more expensive to play here than in most of the other poker rooms in the area. In that respect, you get what you pay for, in my opinion. The rake is 10% with a $4 maximum. There's a $1 drop for a bad beat and for bonus hand payouts. Players earn a very modest 50 cents an hour in comps. But, again, the room is excellently maintained and the surroundings are first-rate. Similarly, food tends to be more expensive than in many of the other local rooms – as you might expect in a place that caters to conventions. Burgers are $6 to $7 or so (instead of $2 or $3). A breakfast plate of eggs is $7.25. But there's value here as well. Sandwiches are $7.95 – but they're huge. There's tableside food and beverage service. Players get free drinks. And there's a self-serve coffee and hot chocolate bar.
Rules tend to be more strictly enforced here than in other area poker rooms. There's no talking on cel phones and no smoking. The tables have a "commitment line". If your chips pass over it they are considered to be in the pot. So be careful before you pick up your chips. A handful of chips, idly passing over this line may be considered a raise!
In general, the Nugget is a great place to play poker. I'd gladly return. And, unlike most of the other places in the area, this is the kind of place I would proudly bring a guest.
John Ascuaga's Nugget
1100 Nugget Avenue
Sparks, Nevada
1-800-648-1177