PokerStars Announces LAPT Mexico Completion Plans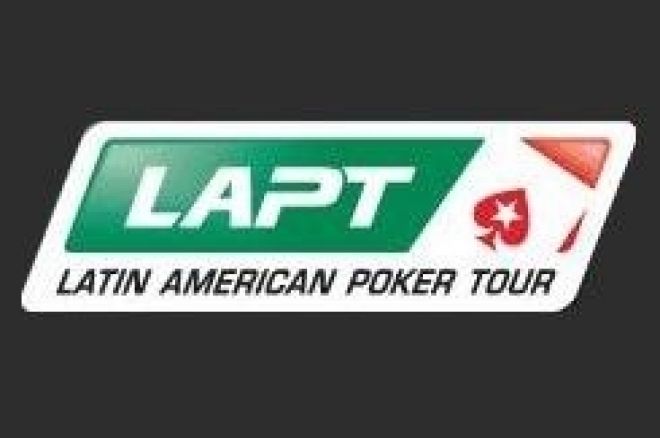 Although the PokerStars.net Latin American Poker Tour Nuevo Vallarta tournament itself was cancelled and prize funds redistributed to the 89 players who still had chips when action was halted, PokerStars has announced a freeroll for those same 89 players, conducted online, to be played down to a live final table held in conjunction with the upcoming LAPT Vina del Mar stop in Chile. The main event at the PokerStars.net LAPT Chile venue is scheduled for January 20-22, 2009.
The unprecedented cancellation at LAPT Poker Nuevo Vallarta came after Mexican gaming officials unexpected halted play after more than nine hours of opening-day action. Subsequent negotiations between the Mexican officials, Stars representatives and other parties failed to resolve the situation, resulting in the cancellation. When the event was halted, Stars issued the following brief statement:
The Latin American Poker Tour (LAPT) confirms that it is cancelling the poker tournament in Nuevo Vallarta, Mexico, due to an indefinite suspension served on one of its local partners.
The LAPT states it has cooperated fully and in good faith with the requirements outlined by the Mexican government. The LAPT respects and abides by local regulations in each market.
LAPT's partner in Mexico obtained a formal ruling from the Mexican Ministry of the Interior (SEGOB) allowing the event to take place. As the LAPT compiled with every rule stipulated by the Code of the Mexican Federal Law of Games and Raffles, the reasons for suspension are being reviewed by lawyers of all parties.
PokerStars will be flying the nine finalists to Chile to complete the tournament. A date and time for the online freeroll has not yet been set, as Stars is polling the 89 players who still had chips to determine the most opportune time and date for the online event.
According to Sarne Lightman, Director of Marketing for PokerStars Latin America, "We know that many of our remaining players really wanted the opportunity to finish this tournament and earn their shot at an LAPT title. Although the tournament was suspended and the prize money distributed, PokerStars still wants to offer their players this extra opportunity. PokerStars will also be adding $50,000 in prize money to the final table."