'stan34powa' Wins PokerStars' Guinness World Record Tournament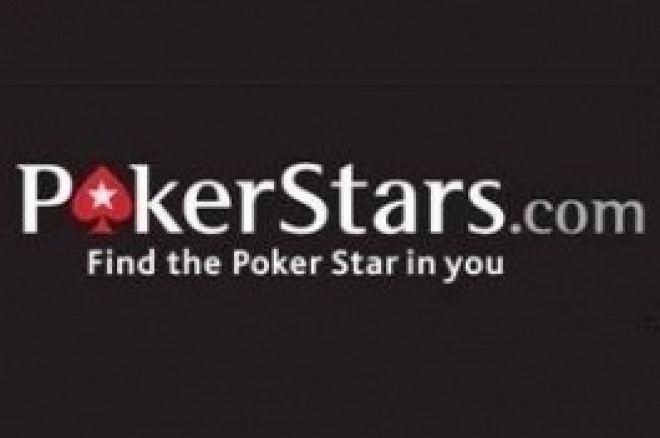 As anticipated, the attempt by leading online poker site PokerStars to break its own mark for most players in a tournament went off without a hitch on Sunday. Stars' "Guinness World Record Tourney" easily reached its 35,000-player cap, with the event now awaiting certification by Guinness officials some time in the next several weeks. Stan34powa outlasted 34,999 others to win the record-making event.
The 35,000 participants paid an $11+1 entry fee each, and Stars chipped in the remainder of the $500,000 prize fund. The turnout easily eclipsed the official record of 20,000 set in a Stars Sunday Hundred Grand on July 29, 2007. Sunday's tourney also saw a record 8,750 players make the money.
Some nine and a half hours after the tournament started, heads-up play found meiky777 with 67,786,946 in chips to stan34powa's 37,213,054, but stan34powa surged to win during the event's Level 52. The blinds and antes were at 1,250,000/2,500,000/312,500, when a limped pot brought out a flop of
. Stan34powa checked to meiky777, who bet 2,500,000, but stan34powa raised it to 7,500,000. Wasting little time, meiky777 moved all in for for 31,198,892 with
and stan34powa called with a modest
for top pair. The
turn kept stan34powa ahead and the
river card brought the record-setting tournament to a close. The second-place finish earned meiky777 $20,000, while stan34powa's historic win was worth $30,000.
Final-table Results:
1. stan34powa - $30,000
2. meiky777 - $20,000
3. rumred14 - $15,000
4. Goldman007 - $10,000
5. Nekochan48 - $7,500
6. gustave44 - $5,000
7. n0ideahh - $3,500
8. alepolice - $2,500
9. ONE_TIMEE - $2,000
10. FuFish - $1,500
<center>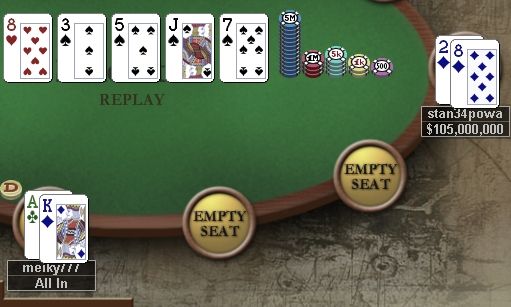 </center>