UltimateBet & Absolute Poker Now on CEREUS Network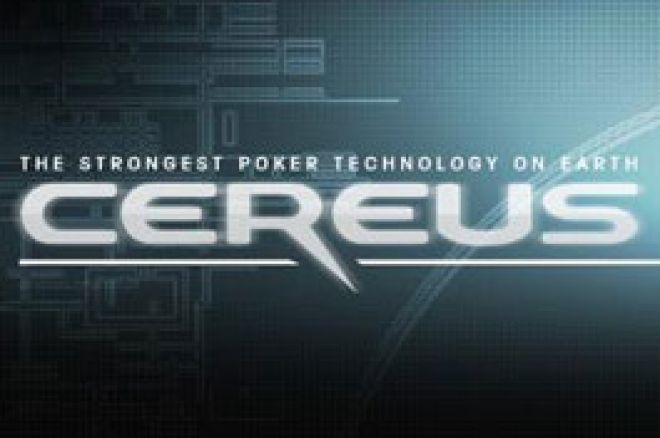 Founded by Tokwiro Enterprises, the CEREUS Network is the new home to both UltimateBet and Absolute Poker after a decision to combine both rooms into a single entity. CEREUS has promised the merge will see bigger player numbers, better promotions and updated features. However, both rooms will keep their unique skins as layouts will largely remain the same. What does this mean for players? An integrated network brings more competition at all levels, bigger prizepools, bigger tournaments and greater security.
To commemorate the relaunch, UltimateBet and Absolute Poker, together with PokerNews, have added five more packages to the <a href=http://www.pokernewscup.com/pokernews_cup_alpine.php/ target=_blank>2009 PokerNews Cup Alpine</a> with qualification for the first one beginning Christmas Day. Package winners receive direct access to the best PokerNews Cup yet including entry to the €1,500 Main Event and an additional event, resort accommodation, daily ski passes, private helicopter transfers from the airport, parties and cash for travel.
The five $8,500 freerolls are scheduled for:
UltimateBet - January 9, 00:35 GMT
Absolute Poker - January 23, 00:35 GMT
UltimateBet - February 6, 00:35 GMT
Absolute Poker - February 20, 00:35 GMT
UltimateBet - March 6, 00:35 GMT
The winner will take home a $8,300 package and $200 cash will be added to the prizepool and distributed as per UltimateBet and Absolute Poker's standard payout structure.
Qualify by downloading UltimateBet or Absolute Poker, fill in the information for a new account, make a minimum deposit, and play 250 raked hands within each qualification period. Following that, players must manually register for the tournament. Should you already have an existing account with Absolute Poker and/or UltimateBet, you are permitted to participate so long as you originally signed up via PokerNews and have fulfilled the remaining entry requirements.
See Freerolls for the specific qualification period and full details.
We recommend reading the full Terms & Conditions and Freerolls FAQ prior to participating.