2009 Aussie Millions Event 1, $1,100 NLHE Day 1a: Griffiths Near 100,000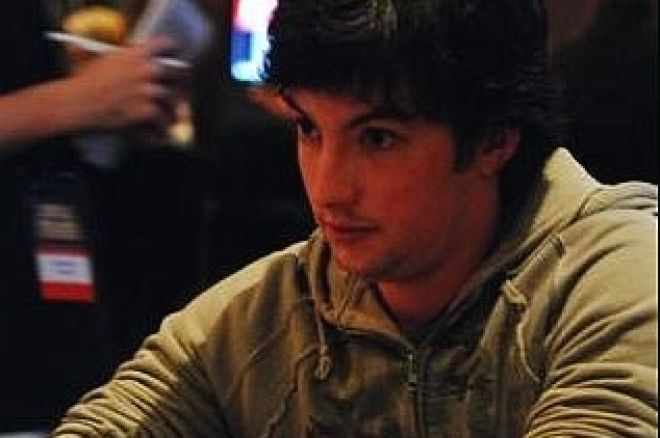 The first event of the 2009 Aussie Millions Poker Championship, $1,100 No-Limit Hold'em, drew 342 players to the felt at Melbourne's Crown Casino in its opening, Day 1a session. Among the field were big names from Australia including Tony Hachem, Michael Chrisanthopoulos, Jamie Pickering and Graeme "Kiwi G" Putt. Also present were international stars such as 2007 World Series of Poker Europe Main Event champ Annette Obrestad. The action was so fast-paced on Day 1a that tournament officials called the day to a close one level early, so as not to outpace the field for Day 1b. Play was halted at the end of eleven levels with only 54 players remaining.
Among the casualties on Day 1a were Julian Powell, who lost a heartbreaker when his kings were cracked early in the day, Billy "The Croc" Argyros, who never got much going in Event 1 and busted early, and Tony Dunst, who missed a flush to find his exit. Annette Obrestad was one of the early eliminations when David Saab made a brave call against her in a hand filled with table talk. After an opening raise from a player in middle position, Saab re-raised preflop with pocket eights. Obrestad moved all in over the top of Saab, and action folded around to him. Saab started to chat with Obrestad, asking, "Is your name Annette?" Obrestad didn't respond, so Saab started asking other people around the table if she was, in fact, Annette. One player replied that he wasn't sure, but he thought so, and Saab said "I think your name is Annette, so I call." He tabled his pocket eights, and Obrestad was drawing thin with A-8. No ace came on the board, and Obrestad was eliminated early.
After an early surge where he busted two players in one hand to shoot up the leader board, Graeme "Kiwi G" Putt found himself on a relatively short stack as the evening wore on. He corrected that slight issue on one of the day's last hands, as he got all his chips in the middle against Mark Salkanovic and another player. Salkanovic showed
, Putt showed
, and the unfortunate third player tabled pocket queens. Putt dodged the others' outs on the
board, and he nearly tripled up after busting two opponents in another hand.
The day belonged to David Griffiths, however, as he took an early chip lead and finished strong as well, wrapping up Day 1a as the only player close to the 100,000 chip mark. He started his advance to Day 2 by taking down a big hand against Antonio Fazzolari and Tony Paino early. After a raise and a couple of calls, the flop came down
, and Fazzolari moved all in. Paino called off all his chips, and Griffiths quickly called as well, having Paino covered and showing
for bottom set. Paino and Fazzolari both showed A-K, and Griffiths raked a monster pot.
As the play wound down on Day 1a, Griffiths briefly surged past 100,000 in chips. He raised preflop with
and was called by Dan Mulgraw. Mulgraw called again on the
flop. The turn brought the
, another bet from Griffiths, and another call from Mulgraw. Griffiths checked the
river, and Mulgraw checked behind. Griffiths showed his aces to drag the pot, and he finished the day solidly in the chip lead. Other notable survivors of Day 1a included Mel Judah, Jamie Pickering, Michael Chrisanthopoulos and Emad Tahtouh. Preliminary chip counts showed these players among the session's leaders:
David Griffiths 95,000
Christian Heich 71,200
Rodney Snider 69,600
Rob Price 68,300
David Saab 60,900
Graeme Putt 60,800
Jack Efaraimo 58,500
Gary Cleaver 58,100
Naz Sibaei 56,600
Jim Mastorakos 46,700
Join PokerNews for all the live updates as Day 1b kicks off at 12:30 PM local time.