2009 Aussie Millions, $1,100 Mixed Hold'em: Adam Peck Pockets a Win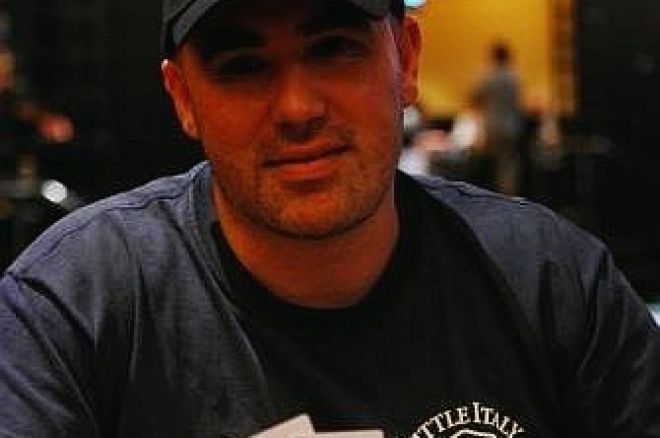 Busting out of the Main Event doesn't mean one's time at the Aussie Millions Poker Championship has ended, and 86 players gathered 'round the felt to prove that as Event #13, $1,100 Mixed Hold'em, kicked off. Just one of several side events going in the Crown Casino as the Main Event drew ever closer to the final table, Event #13 featured top pros such as Mel Judah, Dennis Huntly, Steve Topakas and Tony "Bond18" Dunst. When the dust settled after a whirlwind one-day event, it was Adam Peck who emerged with the AUD $25,000 top prize and the Aussie Millions Event #13 championship ring.
The mixed hold'em format combined limit and no-limit poker. Players played one level of limit poker, then switched over to no-limit, alternating between the two. The event kicked off with 5,000 chips per entrant and 30-minute blind levels. With only 86 entrants, nine players were due to the make the money as the last ten players consolidated to a single table:
Seat 1: Trung Tran - 45,000
Seat 2: Nick Putt - 30,000
Seat 3: Marlon Goonawardana - 54,000
Seat 4: Angelo Scicchitano - 9,000
Seat 5: Serghey Ershou - 38,000
Seat 6: Andrew Kanaridis - 28,000
Seat 7: Melanie Banfield - 40,000
Seat 8: Michael Guzzardi - 68,000
Seat 9: Adam Peck - 55,000
Seat 10: Taner Durust - 33,000
Melanie Banfield was the unfortunate player bubbling the payouts. Short-stack Angelo Scicchitano followed hot on her heels to the rail, busting in ninth place (AUD $2,150). Nick Putt quickly followed in eighth place ($3,010), and play then slowed to a more manageable pace.
Michael Guzzardi has made quite an impression at the Aussie Millions, running deep in several events. He finished in seventh place here, collecting $3,870 after he ran A-J into Marlon Goonawardana's A-K. The flop gave both players two pair as it came down A-5-5, but Goonawardana secured his lead when a king came on the turn. Guzzardi picked up a jack on the river, but it was too little, too late.
Andrew Kanaridis came to the final table as one of the short stacks, but lasted all the way to sixth place ($5,160) before succumbing to Trung Tran. Kanaridis moved all in preflop with
, and Tran called with
. Tran hit a king on the
flop, and the turn and river brought no help to Kanaridis, running out
.
Tran then busted in fifth ($6,880) after eventual champ Adam Peck crippled him in the last hand of a limit hold'em round. All the chips went in on the
flop, and Peck's
was well ahead of Tran's
. The turn and river blanked out, and Tran was left crippled as Peck doubled up. Tran's last few chips went in preflop on the very next hand, where he was eliminated by Marlon Goonawardana.
Taner Durst picked up $8,600 for his fourth-place finish when his
couldn't outrun Sergey Ershou's pocket kings. Ershou then became the third-place finisher ($12,900) when he and Adam Peck both turned straights on a board of
. Ershou led out on the turn, Peck moved all in, and Ershou called with
. Peck showed
for the top end of the straight, and Ershou needed an eight on the river to chop. When the
landed, Ershou was done.
Adam Peck took a slight lead into heads-up play against Marlon Goonawardana:
Peck - 241,000
Goonawardana - 189,000
With blinds running high, it only took a few minutes for all the chips to make their way into the pot. With no cap on the raises while heads up, Peck and Goonawardana got into a raising war preflop, then agreed to just move it all in. Goonawardana tabled
, only to see Peck show the dominating
. The flop hit Peck as well, coming down
. Needing running nines to survive, Goonawardana watched as the turn and river came down
to give him second place and $18,430. Peck picked up $25,000 and the gold Aussie Millions Event #13 championship ring for his long day's work.