Playtech Announces Record Revenues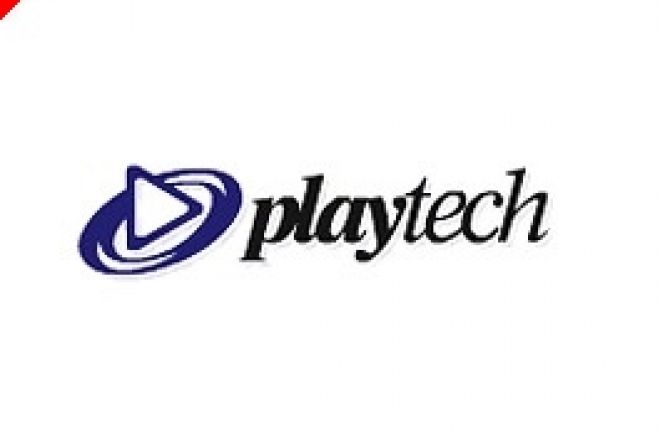 While most companies are reporting lackluster revenues as a result of the global economic slowdown, gaming software developer Playtech bucked the trend. Last week, the company released its fourth-quarter "2008 Key Performance Indicators" report, revealing record revenues and growth.
Total revenues for the quarter came in at €31.5 million, up 52% from 2007's fourth quarter. Growth from both its <a href=https://www.pokernews.com/>casino and poker</a> business units did almost equally well, up 52% and 48% respectively. Growth for the company was strongest in Asia Pacific, with revenues jumping by 141%. Asia Pacific accounted for 28% of Playtech's fourth-quarter revenues.
Europe was still the source of the majority of the company's revenues, contributing 66% of the total. Playtech enhanced its European exposure recently when it entered the regulated Italian poker market at the end of December. While the venture was a late fourth-quarter addition, Playtech stated that early results indicate that "the Italian poker network has proven to be significantly revenue enhancing and above management's expectations."
Another key strategic initiative for Playtech in the fourth quarter involved the formation of a joint venture with the online bookmaker William Hill. For its $250 million investment, Playtech received a 29% share of the newly formed subsidiary, <a href=https://www.pokernews.com/online-poker-rooms.htm>William Hill Online</a>, with the potential for its stake to increase to 32%. Playtech also received a minimum five-year contract to provide poker and casino software to the new venture.
Relative to Playtech's fourth-quarter performance, Chief Executive Mor Weizer said, "Once again we have enjoyed a successful quarter both operationally and strategically as we continue to grow the business and make the most of the opportunities presenting themselves. We are particularly pleased with how smoothly the integration of the William Hill joint venture has progressed, which bodes well for this important strategic company development. The company has met management's demanding expectations and we are confident that Playtech will meet its targets for the full year."