Poker Room Review: Boulder Station, Las Vegas, NV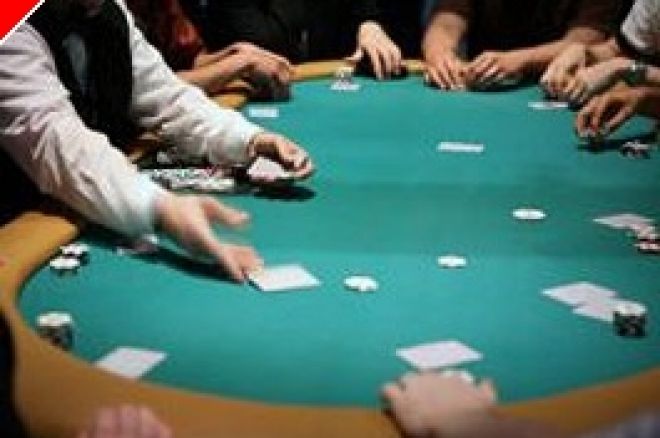 Boulder Station is a large, boxy casino much like most of the other Station Casinos in Las Vegas. It's east of the strip toward Henderson on Boulder Highway. The <a href=https://www.pokernews.com/>poker room</a> is clean and a little worn. It's a local's place; I was the only tourist when I visited. Still, I felt right at home.
The chairs are nicely cushioned convention-room chairs. There are no wheels, no height adjustments or reclining features, but they're in good repair and fairly comfortable. There are overhead fans and many vents in the ceilings, but the smell of smoke is obvious in this smoking room. The room is enclosed in glass, thus keeping the smoke in.
There are 11 poker tables – nicely spaced to give the players plenty of room at and between the tables. They are standard issue, nothing fancy. They have firm black cushions along the edge and indented cup holders. There's tight red felt with a small yellow Boulder Station logo and a commitment line. They don't look brand new, but they're kept in good repair and are a cut above just being serviceable.
The room feels much homier than the other Station casinos I had visited during the previous few days (Texas Station and Palace Station). Though I am noticeably an outsider, the staff bends over backwards to make me feel comfortable – telling me about the drink service, making sure I have a seat, asking me if I needed help getting chips, or a drink, and the like.
The players, too, are very friendly. They trade names with me, ask me where I'm from, and then include me in their conversation. I feel relaxed and comfortable as I ask my questions and start to play Omaha.
The room is strictly a low-limit place and, according to the players, "The hottest hi-only Omaha room in the city." When I visited on a Wednesday morning at about noon there were four games going: two $4-$8 Omaha hi, one $2-$4 hold'em, and one $4-8 hold'em. The $4-$8 games are played with a kill. The stakes go up when someone wins two pots in a row.
They never get stud anymore, though the floor pointed out, "They used to try and get a game – but the players didn't cooperate, unfortunately." And they'll spread no-limit, but didn't have it when I was there, nor when I called back on a weekend night to check on the action.
I played for about four hours. The level of play at my $4-$8 Omaha game was generally very poor (though the players were really, really nice). There were usually six players going to the river. I noticed that many had nothing more than non-nut straight and flush draws, even when the board was paired. There were many short buy-ins and the play tended to be extremely passive. I was the only player who ever raised anyone. Players ribbed me good-naturedly about it. Rounds would frequently go by with all five or six players checking.
The room is full of promotions. There are high hand Wednesdays, weekly cash drawings, the Omaha bad beat jackpot, and of course the Jumbo Bad Beat Jackpot that links all of the station casinos together for a bad beat worth at least $150,000. Boulder Station also participates in the Station Casinos $300,000 freeroll, which goes off two or three times every year. There are free drinks and a room service menu for tableside food service. Players earn points that equal about $1 an hour that can be used for anything in the casino, like food or a room. Rooms are typically very cheap – "starting at $29" according to their website.
There's a cost for these promotions, chiefly borne by the players with a $1 drop when the pot hits $10. The house also rakes 10% up to a maximum of $4.
The room doesn't spread tournaments. "We don't need to," said the floor guy, pointing out all of the other promotions and how busy they are. But they do run satellites to the World Series of Poker and the World Poker Tour events. Actually, they're low buy-in single-table satellites to satellites. Buy-ins are typically $40, with the winner getting a seat at a satellite in another casino, like the Bellagio.
Most of the room's energy goes into keeping their regular patrons happy at their low-limit hold'em and Omaha games. And happy they all seemed to be, as was I. I recommend this friendly low-limit room highly to all smoking players.
Boulder Station Casino
4111 Boulder Highway
Las Vegas, Nevada
702432-7577
Author's Note: As a quick aside, three rooms in the Reno, Nevada area have recently shut down their <a href=https://www.pokernews.com/>poker</a>. Baldini's and Bonanza took out their lone poker tables, and The Silver Club Casino closed down entirely.