PokerNews announce collaboration with poker staking website ChipMeUp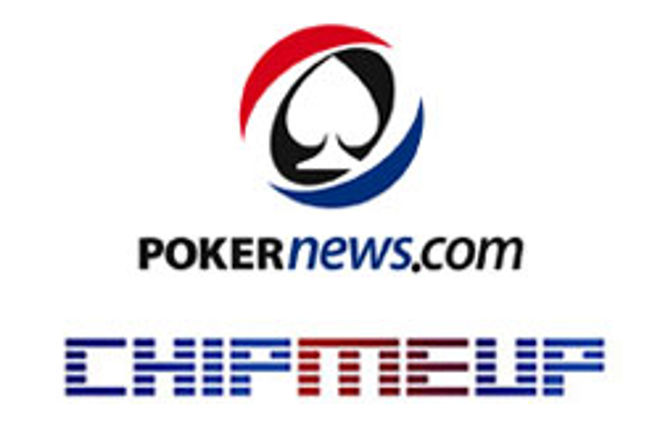 PokerNews has recently announced a huge collaboration with leading poker staking website, ChipMeUp (www.chipmeup.com). Players from across the world can now buy and sell shares of themselves in virtually all major poker events hosted by the best online poker rooms. Additionally, players can sell pieces of themselves to select offline events such as the 2009 Aussie Millions and World Series of Poker.
For the uninitiated, players simply sign up to ChipMeUp for free and create their own user profile. To purchase shares in other players, browse the extensive list of featured events, choose the amount and/or percentage you wish to stake, and transfer the funds accordingly. 100 per cent of the funds used to purchase that share will go towards the player's buy-in. ChipMeUp does not charge for shares purchased, however a listing fee does apply if you wish to sell a percentage of yourself.
Similar to eBay, ChipMeUp offers a Feedback service ensuring players receive their entitled share. The strong online community that ChipMeUp and now PokerNews attracts helps to ensure all transactions are legitimate and actioned properly.
Leading the way, Tony G has decided to sell a piece of himself at the upcoming 2009 Aussie Millions – make sure you head to ChipMeUp today to buy a piece of the original poker bad boy.
Finally, to commemorate the launch of this exciting partnership, we have teamed up with 888 Poker to offer players a unique satellite adventure to the 2009 Aussie Millions. $110 will get you entry to a guaranteed $12,500 Aussie Millions Package satellite running on 888 Poker on Tuesday, January 6 at 20:00 GMT.
The winner will receive a $12,500 Aussie Millions Package that includes entry to the Main Event, accommodation at Crown Promenade Hotel and cash for travel. The key factor here is should the winner cash in the Main Event, they will only receive 50 per cent of their winnings. The rest will be distributed to the following 17 January 6 Satellite finishers as follows:
2nd place 12%
3rd place 8%
4th place 6%
5th place 5%
6th place 4%
7th place 3%
8th place 2%
9th place 1%
10th place 1%
11th place 1%
12th place 1%
13th place 1%
14th place 1%
15th place 1%
16th place 1%
17th place 1%
18th place 1%
One $12,500 Aussie Millions Package is guaranteed – any remaining buy-in will be distributed as prizepool as per 888 Poker's standard payout structure. Should the total prizepool reach $25,000, two $12,500 packages may be awarded at the discretion of 888 Poker and PokerNews.
This is open to players who have signed up to 888 Poker via PokerNews. If you have signed up elsewhere, please send your 888 Poker username to PR[at]PokerNews.com at least two calendar days prior (January 3, 23:59 GMT) to the start of this tournament.
Ed Note: This tournament has a 40 player minimum. The winner must make use of the package or else forfeits any claim. This promotion is slightly different to our regular promotions and PokerNews strongly recommends all players read the Terms and Conditions.