The PokerNews Profile: Chad Brown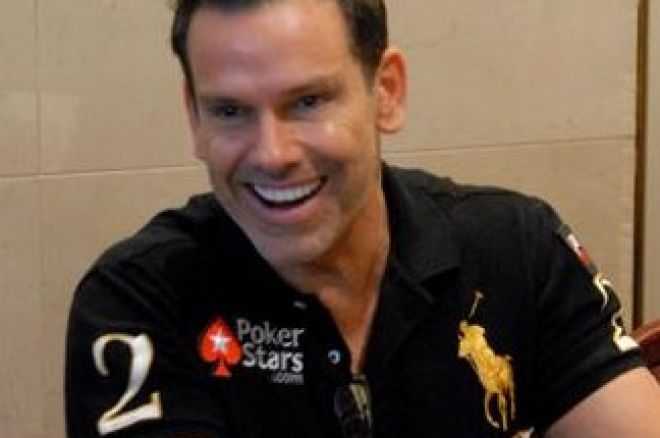 To say that Chad Brown sets huge goals for himself is a massive understatement. Going into the 2007 World Series of Poker, Brown didn't just want to win one bracelet—he wanted two. Though he didn't come away from Las Vegas that summer with any new hardware on his wrists, he did get incredibly close to a win on two occasions, first with a fifth-place finish in the $1,500 Pot-Limit Omaha 8-or-Better event, and then with a runner-up finish to Erik Seidel in the $5,000 World Championship No-Limit 2-7 Lowball event. Though he had a 5:1 chip lead during heads-up play, two key pots, including one where he was a significant favorite, ultimately separated Brown from his first bracelet. Brown was exceptionally gracious in defeat, a true pro's pro who hardly ever appears rattled or emotional, even at his darkest moments in the game. Both a strong presence and a calming force at the poker table, Brown has achieved a level of consistency in tournaments that is envied by his peers all while maintaining his status as a top cash-game player.
Chad Brown grew up in the Bronx, New York in the 1960s. He first learned poker as a teenager by playing in private games in the Italian cafes that dotted his neighborhood. Acting was his first passion, though, and after spending far too much time hosting pageants and cabaret acts, Brown decided to carve out a new life for himself in Los Angeles, where film and television work was more plentiful. Brown didn't know that Southern California was home to dozens of legal cardrooms when he moved there in 1990, but he quickly made the discovery and was soon a cash-game regular. While his peers worked day jobs tending bar or waiting tables as they went on auditions, Brown made ends meet with his poker winnings.
In 1993 Brown made his first foray into the World Series of Poker, where he placed 11th in a $1,500 limit hold'em event. Though he enjoyed tournaments, the cash games were still far more profitable, and he played them more for a change of pace from the grind than anything else. Also in '93, Brown landed his first major TV hosting gig on "Caesar's Challenge" alongside Ahmad Rashad. The show was short-lived, but somewhere, in some vault, there is video footage of Brown dressed as a Roman Centurion. By 1995, Brown's big break had still failed to materialize and keeping a promise he made to his friend Nick, he left L.A. after five years to take a sales job at Nick's medical supply company in Florida. Four years later, the company was kaput and Brown returned to California. Though carving out an acting career was the same struggle it had always been, Brown quickly found his old rhythm at the tables.
Brown's Hollywood-honed instincts told him that poker would explode after Chris Moneymaker won the 2003 WSOP. Though he was still making a fine living as a cash player, Brown decided to make a concentrated effort to play more tournaments. He made the final table of the $1,500 Seven-Card Stud event at the 2004 WSOP, ultimately finishing second. The tournament, though, was filmed for ESPN, becoming the first WSOP stud event to be shot with hole-card cameras. It still airs in repeats to this day.
2005 was a good year for Brown when it came to tournament results. He made two WSOP-Circuit final tables and cashed three times at the WSOP including a second-place finish in the $2,000 Stud 8-or-Better event. In 2006 he made six final tables including a sixth-place finish at the WPT Bay 101 Shooting Star, a fifth-place finish at the EPT London, and a ninth-place finish in the $25,000 buy-in WPT Championships at Bellagio. Though he missed out on making the six-handed televised broadcast at Bellagio, Brown is unlikely to ever forget that final table—it's where he met his fiancé, Vanessa Rousso, who finished seventh. Brown's consistent efforts earned him the Bluff Magazine Player of the Year title for 2006.
At the 2007 WSOP, Chad Brown cashed an astonishing eight times, including his two final tables in PLO-8 and 2-7 lowball. He followed that up with a WPT cash, an EPT cash, and five more cashes at the WSOP in 2008 including a near-miss at a repeat final table in the 2-7 lowball tourney. Brown has also appeared on a number of televised poker programs including "Poker After Dark," "Ultimate Poker Challenge," and "Party Poker Nations Cup." An avid fitness and nutrition buff, he has also written a number of articles for Bluff Magazine about the importance of a healthy lifestyle and the positive impact it can have on one's poker game.
When he's off the circuit, Brown makes his home in Las Vegas, NV with his fiancé, Vanessa Rousso.
Get in on the action with a Titan Poker marketing code