Game On! Phil Ivey Accepts Tom 'durrrr' Dwan's Million Dollar Challenge; Dwan Explains Motivation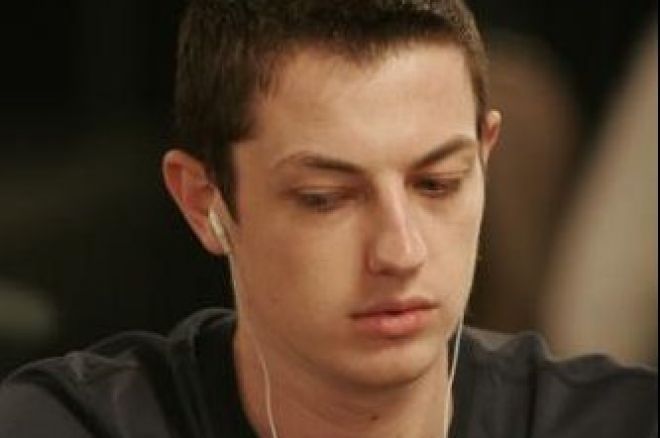 The high-stakes poker world buzzed earlier this week when online star Tom "durrrr" Dwan, in conjunction with a feature in the February issue of BLUFF Magazine, announced a challenge to all other poker players. Dwan's open challenge included a minimum of 50,000 online hands to be played simultaneously at four or more tables of no-limit hold'em or pot-limit Omaha, as follows:
"I'm making this heads-up challenge to the world. Anyone can accept. Four tables, minimum of $200/$400, and I'll put up $1.5 million to their $500,000. We play 50,000 hands minimum and if they end up a dollar after rake they keep the side money or whatever. So basically, if you and I played and you won a dollar, you would get my $1.5 million and if I won a dollar I would win your $500,000.... So I'm giving a million dollars free if anyone thinks they can do it."
"Anyone," though, had one exception as noted by Dwan. In a later post on a prominent online poker forum, he noted that the challenge was not open to his close friend Phil "OMGClayAiken" Galfond, though Galfond's deliberate style of play, radically different from that of Dwan, was also cited by third parties as a possible reason why. In addition, Dwan shared with PokerNews his motivation for issuing the challenge.
"In my probably biased opinion," according to Dwan, "the two most interesting, commonly played poker games are heads-up no-limit holdem, and heads-up pot-limit Omaha. I've played a lot of people in them; however, it's very rare that someone will play me at more than two tables. In my again-biased opinion, it's also more interesting to play at least four tables at once. I say this because while playing four tables, there is less likelihood that a winner or loser will be based on one or two pots, and the better player will make roughly twice as much money per hour compared to two tables. Additionally, when your opponents are doing something wrong for 90 minutes straight, you can notice it earlier, and take more advantage of it on four tables, netting at least four times the profit — although one would assume most opponents would also adjust in less time on four tables.
"For all these reasons, I wanted to do something to get people to play me four tables of PLO and NLHE. Maybe it'll cost me a lot of money, or maybe it will be profitable... but either way I'm laying $1.5 million to $500,000 on a side bet, for 50,000 hands of whichever game someone chooses. If one of us is up dollars after those 50,000 hands, they get the side-bet money, and for the first time in a while I'll have four tables heads-up for more than an hour or two. I plan on playing everyone who accepts this 'challenge' except for Phil Galfond (because he is a very good player and friend); however, I obviously reserve the right to cancel future bets until the money is in escrow (in case I lose many current ones in a row). That said i think its very unlikely that anyone who wants to play doesn't get their shot at some point in the next year or so (i'm not really sure how long these will take). Anyway, hopefully these matches will be fun for all participants, and observers, even if it is costly for some people — hopefully not me! Only time will tell...."
While such challenges aren't new in the poker world – Daniel "KidPoker" Negreanu created a different flavor of high-stakes challenge rotating through several poker variants a couple of years back — it remained to be seen if any of today's deepest-pocketed pros would accept the odds laid by Dwan. In short order, Phil Ivey announced his acceptance on Barry Greenstein's "Tuesdays with Ivey" show on PokerRoad Radio, while also suggesting that David Benyamine and Patrik Antonius are considering it as well.
Ivey, who was cited in several recent online summaries as having netted over $6 million in 2008 in his online cash-game play, is well positioned to meet Dwan's challenge and has a long history of accepting poker prop bets where he believes he has an edge. Benyamine, likewise, is similarly well-bankrolled, is one of the most feared Omaha players on the planet, and enjoyed a breakout 2008 across several poker disciplines that included the winning of his first WSOP bracelet last summer. Antonius is also widely noted as a fearless player and has been a participant in the highest live and online games for years.
Said Ivey, in discussing his acceptance of the challenge on the Pokerroad broadcast, "I've never posted a challenge like this... I'm just assuming that everyone knows I'm going to play them – I'm going to play every game.... I'll play anybody, at every game there is. Most of the time I start off as the underdog, I feel like. Eventually I'll figure them out, figure out what they're doing – mak[ing] good enough adjustments to where I'm a favorite against them."