Women's Poker Spotlight: Queens of Heart Announce WSOP Affiliation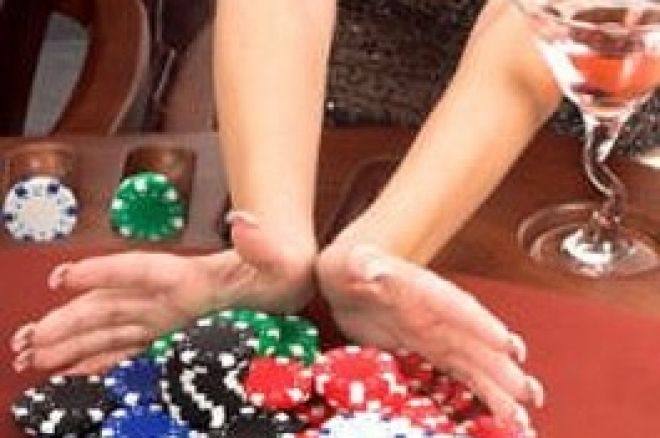 Over the last few years, poker players have opened their hearts and their pocket books to help charities across the globe. Never in history has one sector of society come together so passionately, to aid women, children, the fight against diseases, animals and disaster victims, among other relief efforts.
One of the most celebrated elements of charity poker has been the Queens of Heart team. Made up of female professional poker players, celebrities and businesswomen, the team pledges a percentage of their winnings as donations to charity. Jennifer Tilly, Linda Johnson and Kristy Gazes are among the many famous Queens of Heart members.
In a press release last week, it was announced that the popular team would be transitioned to the <a href=https://www.pokernews.com/wsop/>World Series of Poker</a>. In a mutual decision between Tenner and Associates, who have managed the group since its inception, and Harrah's and the World Series of Poker, the team will now be fully entrusted to the <a href=https://www.pokernews.com/wsop/>WSOP</a>. "I am proud that the 'Queens of Heart' is a part of the history, tradition, and the future of the WSOP," said Lisa Tenner, owner of Tenner and Associates.
The exact fate of the Queens team is yet to be decided. "We are looking into different options to make the Queens of Heart more inclusive versus exclusive as it has been," said Jeffrey Pollack, "We are looking into ways that every woman can take part in it." Seth Palansky, communications director of the World Series of Poker further commented "Yes, we will have a charitable component to the ladies event which will tie to our community partner, the Nevada Cancer Institute."
Sandra Naujoks Named "Europe's Leading Lady"
Earlier this month, the Aviation Club in Paris, France hosted the 2008 European Poker Awards. In the category "Europe's Leading Lady" Sandra Naujoks, of Germany was honored for her outstanding performances in 2008. Naujoks, a 27-year-old Full Tilt Pro, hit her stride this year in several high-profile events. She was not only the first woman to reach the final table of GIGA-TV's Poker Night but took down the event as well. Naujoks went on to cash in several events, including another win at the Casino Austria Poker Tour Baden, to total $280,622 for the year.
For eight years the European Awards have looked to focus not only on the successes of players around the world but also to recognize casino staff, media and contributors to <a href=https://www.pokernews.com/>poker</a> innovation. Women who received nominations were: Isabelle Mercier, Kara Scott,
Annette Obrestad and Svetlana Gromenkova, all nominated for the Europe's Leading Lady. Casino de Barcelona's Sylvie Berlanger and EPT media boss Madeline Harper were both nominated for Casino Staff Member of the Year. The PokerStars team of Francine Watson, Conrad Brunner and Madeline Harper were also nominated for PokerStars' European Poker Tour Live, the live-streaming service which accompanies many of the EPTs on the last couple of days of each event. The service was nominated for the Rob Gardner Award for Innovation.
High Heels Poker Tour Academy to Premiere in March
The High Heels Poker Tour Academy has scheduled its first stop at the Seminole Hard Rock Cafe located in Hollywood, Florida. Karina Jett, a Full Tilt pro and half of the first husband-and-wife team to make the final table in a major tournament, will be on hand to offer her insight, expertise and experiences as a professionally ranked poker player in a "labortaory" learning environment. Women will be able to learn hands-on, with critiquing from Karina.
In addition to Ms. Jett, the HHPTA has put together an experienced staff made up of professional women players, including the highest finishing woman ever on the World Poker Tour, JJ Liu; the first woman to be inducted into the Poker Hall of Fame, Barbara Enright; and Ms. Poker, Susie Isaacs.
Tuition to the High Heels Poker Academy is $1,295 and includes a freeroll into Sunday's High Heels Poker Tour Ladies Event. Women who attend any academy also receive promotional giveaways, prizes and much more.