Women's Poker Spotlight: Recent Newsmakers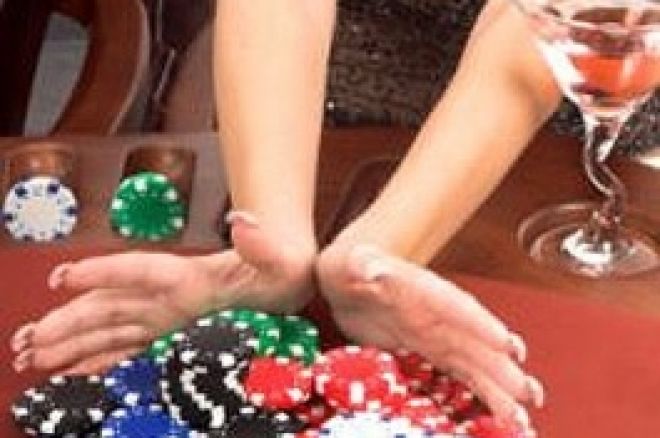 Southern Poker Ladies Championship
The Grand Ballroom of the Beau Rivage Resort and Casino in Biloxi hosted the Southern Poker Ladies Championship on January 10th. 205 women played in this year's event which was held in conjunction with the Ladies International Poker Series (LIPS). The LIPSTour is the largest poker tour catering to poker-playing women.
After two days of play, Renee Willis of Philadelphia, MS bested the field and collected $18,562 along with the custom-designed white gold and diamond bracelet presented by Tournament Director Eric Comer.
The top 18 paid out as follows:
Renee Willis -- $18,562
Debbie LaVigne -- $10,238
Hilry Shirey -- $5,626
Paula Halata -- $4,500
Donna Murray -- $3,375
Vicki Campbell -- $2,813
Phyllis Blanton -- $2,250
Kristen Deardorff -- $1,688
Lindsey Spence -- $1,125
Tracy Smith -- $788
Donna Blevins -- $788
Victoria Fielding — $788
Ashleigh Keelen -- $675
Angela Hilton -- $675
Rhonda Palassie -- $675
Ramona McNeely -- $563
Geri Bowen -- $563
Julia Ritt -- $563
Southern Poker Championship
The ladies event of the Southern Poker Championship was not the only tournament that saw the women shine. About six percent of the 283 field of the $10,000 buy in Main Event were women. By the end of Day One, Esther Taylor and Jacquelyn Scott held the largest chip stacks, though each busted out on Day Two. Meanwhile, professional player Vanessa "Lady Maverick" Rousso and local player Jena Delk both held on for the long haul.
Jena Delk, a CPA from Merritt Island, FL rocketed to fourth in chips on Day Two of the event when her all-in with pocket aces bested her opponent's pocket queens on a blank board. Delk fought to the proverbial bitter end in an action-packed hand. Delk, on the button, raised with
and was re-raised all in by the big blind, Tony Cousineau, who showed pocket eights. The flop was kind to Delk, coming A-9-9 and giving her two pair and the lead. The turn was of no consequence and Delk was in great shape, but the river was an eight to give Cousineau a full house. Delk cashed for $26,732, her largest payday to date.
Rousso held pace through most of the tournament, never running far ahead of the pack but never falling behind. Finally, all in with A-K, she lost a race against pocket tens. Rousso bubbled the TV table in 11th place and cashed for $79,117.
EPT PokerStars Caribbean Poker Adventure
Pro player Kathy Liebert placed tenth in the EPT PokerStars Caribbean Poker Adventure held in Nassau, Bahamas. Liebert cashed for $120,000 in the $10,000 buy-in Main Event which adds to her lifetime total of over $4 million in winnings.
Liya Gerasimova of Moscow, Russia earned her fourth tournament cash in the $25,000 buy-in of the EPT series. Gerasimova finished fourth in the event for over $90,000.
Euro Finals of Poker Ladies-Only Event
Sylvie Guercio of France claimed her first title (and first cash) in the $200 EURO Ladies Event at the recent Euro Finals of Poker Ladies Only Event. The January 9th tournament drew 36 entrants for a prize pool of €6,480.
The payouts were as follows:
Sylvie Guercio -- €2,915
Anna Yamschikova — €1,620
Christelle Cherubini — €970
Marion Nedellec — €650
Ayesha Carmody — €325
Aussie Millions
The 2009 Crown Aussie Millions Championship, of course, is well underway. Event #7, the AUD $1,500 No-Limit Hold'em Bounty tourney, saw yet another woman compete and ultimately cash in a high-profile event. Liv Boeree, pro player and TV presenter, was a featured bounty but it took almost the whole field to finally pin her down. All in with A-Q, the fates gave her nothing to work with against her opponent's pocket nines, knocking her out in seventh place.
Every day women are proving that not only do we belong on the felt but we can own it!