FTOPS XI, Event #1: Unlucky Queens Make David 'muckducks' Cairns a Winner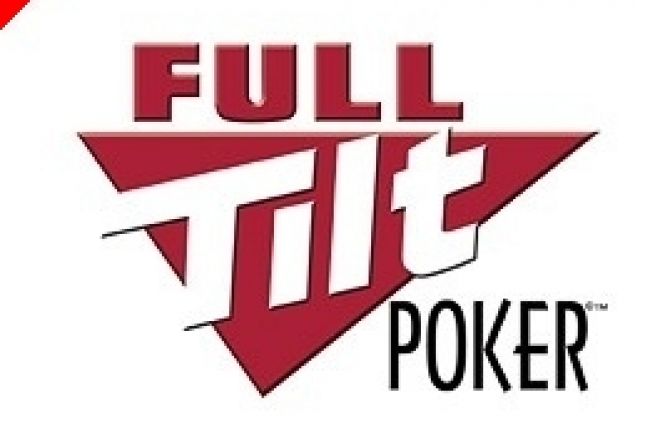 The eleventh Full Tilt Online Poker Series (FTOPS XI) kicked off with a $200+$16 no-limit hold'em poker featuring a million-dollar guarantee. Event #1 drew a crowd of 6,275 for a total prize pool of $1,255,000 and a first-place prize of $216,512.60. The top 738 spots paid. Among the best finishes from notable players were Dan "Wretchy" Martin in 13th place ($8,722.25), Chris "Cmoney3" Kline in 19th ($4,518), Josh "professorpeanut" Will in 21st ($4,518), Jeremiah "Believer8219" Vinsant in 37th ($2,761), Jagz7 in 42nd ($2,761), Mohsin "chicagocards1″ Charania in 48th ($2,196.25) and Matt "MattSuspect" Molinari in 50th ($2,196.25). Nearly eleven hours after the cards were dealt to 6,275, just nine remained. The chip counts to start the final table were as follows:
David "muckducks" Cairns - 8,847,150
sticky seat - 8,542,663
John "John Newcombe" Newcombe - 3,679,525
amster_ATX - 2,037,866
headbang - 1,846,196
two8off - 1,805,256
song1234 - 1,566,232
Almerud - 1,529,339
ich_bin_pro - 1,520,773
The first to be sent home from the final table was amster_ATX at 80,000/160,000/20,000. From the cutoff, amster_ATX shoved for 977,054 with AsTs, but ran into headbang's
in the big blind. The board came
and amster_ATX was out in ninth place for $16,315. Next to bust was ich_bin_pro. David "muckducks" Cairns opened for 400,000 in early position and ich_bin_pro raised all in for 780,773 with
. Cairns called with
and took down the pot when the board rolled out
. A total of $21,962.50 went to ich_bin_pro for the eighth-place finish.
Song1234 left on a low note at 100,000/200,000/25,000. From the cutoff, sticky seat raised to 525,555 and song1234 went all in from the small blind for 2,018,129, backing
. Sticky seat called and revealed
and when the board ran out
, song1234 was eliminated in seventh place for $28,865. Almerud departed a few hands later after losing a race to two8off. Almerud held
to two8off's
and the board brought neither an ace nor a ten. The sixth-place finish earned Almerud a $37,022.50 payday. Late in the level, headbang's tournament ended as well. In the cutoff, sticky seat raised to 600,000 and headbang went all in for 1,198,250 from the small blind with
. Pot-committed, sticky seat called with
. The board rolled out
as sticky seat paired up on the river to send headbang to the rail in fifth place for $49,572.50.
At 120,000/240,000/30,000 two8off was felted. From the small blind, two8off shoved for 1,751,690 with
, but ran into chip leader sticky seat's
. The board came
as two8off went out in fourth place for $65,887.50. John Newcombe went out in third at 140,000/280,000/35,000. From the small blind Newcombe raised to 660,000 and sticky seat called out of the big blind. The flop came
and John Newcombe check-raised all in for 4,921,492 holding
. Sticky seat called with
and trailed, but the turn and river came 8h and 9d as sticky seat rivered trips to win. John Newcombe earned $84,336 for the third-place showing. The chip counts at the start of heads-up play:
sticky seat - 23,901,715
David "muckducks" Cairns - 7,473,285
The counts became nearly even when Cairns was fortunate with
against sticky seat's
. An ace fell on the flop and Cairns closed the gap significantly. The heads-up battle lasted for almost two levels before the key hands occurred. David Cairns was in dire straits at 170,000/340,000/40,000. After a series of raises preflop, Cairns was all in with
against sticky seat's
. The flop and turn came
and things looked bleak, but the
hit the river and Cairns took a big lead with the two-outer, again leaving sticky seat's pocket queens a loser. He won the match a while later at 200,000/400,000/50,000. Sticky seat opened to 1,111,111 and David Cairns shoved with the big stack. Sticky seat wasted little time and called all in for 9,692,357 with
. It led Cairns'
, but the flop came
to give Cairn the then-nut straight. The turn and river came
and
as sticky seat bowed out as the runner-up for $131,147.50. David "muckducks" Cairns' triumph in FTOPS XI Event #1 at <a rel="nofollow" href="https://www.pokernews.com/download/244">Full Tilt</a> was worth $216,512.60.
Final Results:
1. David "muckducks" Cairns - $216,512.60
2. sticky seat - $131,147.50
3. John Newcombe - $84,336
4. two80ff - $65,887.50
5. headbang - $49.572.50
6. Almerud - $37,022.50
7. song1234 - $28,865
8. ich_bin_pro - $21,962.50
9. amster_ATX - $16,315