FTOPS XI Event #14, $500+35 H.O.R.S.E.: Jarzabek Returns to Winner's Circle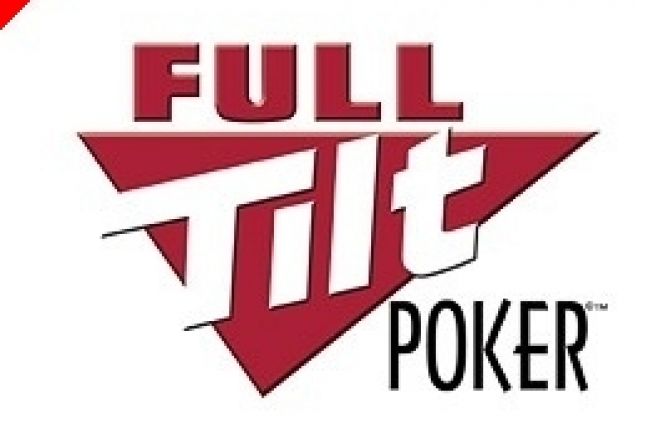 Event #14 of the eleventh Full Tilt Online Poker Series (FTOPS XI) was a $500+35 H.O.R.S.E. tourney guaranteeing $300,000. The total purse amounted to $351,500, with 703 participants aiming for the $75,572.50 winner's payday. Falling just shy of the final table were Eugene "MyRabbiFoo" Katchalov in 10th ($3,515), Alan "I Am Ari" Engel in 11th ($3,515), DAT MOOSE in 12th ($3,515) and Gary "GB2005" Bogdanski in 13th ($2,882.30). The chip counts to start the final table:
LTBGGTBL - 583,757
destiny7 - 483,574
chiupilu - 473,869
Gerald "viking47" Ringe - 435,101
Casey "bigdogpckt5s" Jarzabek - 434,284
Stephen "allinstevie" Devlin - 271,185
JP "MavFish" Kelly - 82,055
KipsterDK - 48,175
KipsterDK was the first player bounced from the final, at the 15,000/30,000/2,500 level in razz. Gerald "viking47" Ringe had a trey up and completed to 15,000. The rest of KipsterDK's chips went into the middle with an eight and the hands were revealed. Ringe held 8-4-3 and was fortunate to have an A and 2 dealt his way to make 8-4-3-2-A. KipsterDK started with 5-7-8 and made 8-7-6-5-3, but it was second best on this hand. The eighth-place finish (and second final table of FTOPS XI) earned KipsterDK $4,956.15.
Busting during 20,000/40,000/3,000 stud hi was chiupilu. Much of chiupilu's stack went to destiny7, who won the hand with an ace-high flush. Chiupilu busted one hand later and collected $7,381.50 for seventh.
LTBGGTBL went out next at 30,000/60,000 hold'em. In the cutoff, LTBGGTBL raised and Gerald "viking47" Ringe called out of the big blind. The flop came
and Ringe check-called LTBGGTBL's bet, leading to the
on the turn. This time Ringe check-raised and LTBGGTBL called all-in with
, trailing Ringe's
. The river was the
and LTBGGTBL fell in sixth place for $10,193.50. A few hands later JP "MavFish" Kelly raised under the gun and Casey "bigdogpckt5s" Jarzabek three-bet from the cutoff. Stephen "allinstevie" Devlin four-bet on the button and Kelly called all in. Jarzabek called as well, and the flop came
. Devlin's remaining 64,987 in chips ended up in the middle with
, but Jarzabek had flopped trips with
. Kelly held
and was drawing very slim. The turn and river came
as Jarzabek busted both opponents. JP "MavFish" Kelly finished in fifth for $14,411.50, while Stephen "allinstevie" Devlin took $22,847.50 for fourth.
It was not meant to be for destiny7, who finished in third place during 50,000/100,000/10,000 razz. Destiny7 was the short stack and made a stand against Casey Jarzabek, but could only manage to make a K-9-8-7-A low. Jarzabek's J-6-4-3-2 was best and destiny9 took $35,325.75 for third. The chip counts starting heads-up play:
Casey "bigdogpckt5s" Jarzabek - 1,735,327
Gerald "viking47" Ringe - 1,076,673
Jarzabek went on a rush while heads up to take down the event. In the final hand during 60,000/120,000/10,000 stud hi, a raising war put Ringe's tournament life at risk with
against Jarzabek's
. It was a done deal by fifth street when Ringe blanked out twice while Jarzabek made an ace-high flush with the
and
. Gerald "viking47" Ringe took $52,022 for finishing as the runner-up. Casey "bigdogpckt5s" Jarzabek's win for $75,572.50 also gives him FTOPS event victories in consecutive series.
Final Results:
1. Casey "bigdogpckt5s" Jarzabek - $75,572.50
2. Gerald "viking47" Ringe - $52,022
3. destiny7 - $35,325.75
4. Stephen "allinstevie" Devlin - $22,847.50
5. JP "MavFish" Kelly - $14,411/50
6. LTBGGTBL - $10,193.50
7. chiupilu - $7,381.50
8. KipsterDK - $4,956.15
<center>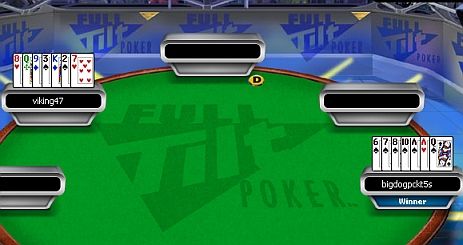 </center>