FTOPS XI Event #15: $200+16 NL Hold'em Turbo 6-max: 'daCav04' Takes It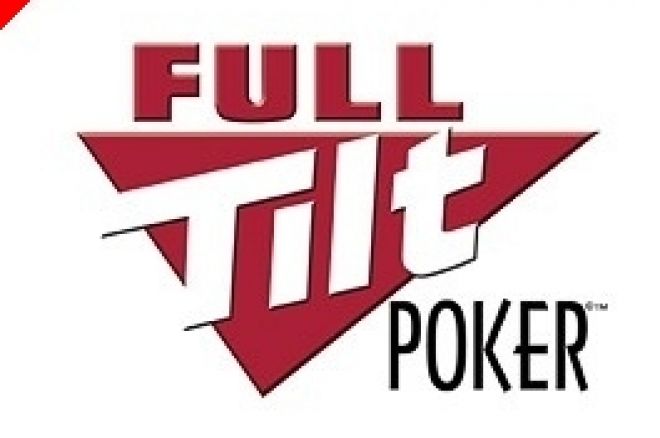 Event #15 of the eleventh Full Tilt Online Poker Series (FTOPS XI), $200+16 NL Hold'em Turbo 6-max, guaranteed $500,000 and slid past that number, as a field of 2,528 gathered to create a total prize pool of $505,600. First place offered $99,582.98. Notable finishes included those of DrOfDonkology in ninth place ($6,522.24), croll103 in 14th ($3,640.32) and Brent "Bhanks11" Hanks in 52nd ($1,011.20). The chip counts at the start of the final table were as follows:
daCav04 - 1,443,448
Mike "wywrot" Wywrot - 1,384,060
Jordu77 - 877,114
TheComeUp - 670,628
JustLuck1337 - 547,860
Raise_U_To_Hell - 132,890
Jordu77 was the first to be bounced from the final, with blinds and antes at 20,000/40,000/5,000. After losing with
to JustLuck1337's
, Jordu77 was all in for 329,254 with
against JustLuck1337's
. The board rolled out
and Jordu77 headed home in sixth place for $15,673.60. Raise_U_To_Hell exited as the next level (25,000/50,000/6,000) began. Mike "wywrot" Wywrot raised to 127,810 from the cutoff and Raise_U_To_Hell called from the big blind. The flop came
and Raise_U_To_Hell shoved for 212,860. Wywrot called with
and was leading Raise_U_To_Hell's
. The turn came the
and gave Raise_U_To_Hell two more outs, but the river landed the
and Raise_U_To_Hell was out in fifth for $23,510.40.
TheComeUp departed at 30,000/60,000/7,500. In the cutoff daCav04 opened to 160,000, and TheComeUp went all in from the small blind for 1,406,972 with
. Action folded back to daCav04, who called with
. The board ran out
and TheComeUp hit the road in fourth for $33,116.80. Amazingly the tournament ended on the next hand, #31 of the final table. Mike Wywrot shoved on the button for 622,500 with
and JustLuck1337 re-raised all in for 1,474,470, holding
. In the big blind daCav04 woke up with
and called, having a good chance to win the tournament. The flop came
and Mike Wywrot picked up extra outs. The
turn kept daCav04 in front and the river was the
, ending the event. Mike "wywrot" Wywrot finished in third place for $43,582.72 while JustLuck1337 took second place for $63,098.88. DaCav04's triumph in FTOPS XI Event #15 was worth $99,582.98.
Final Results:
1. daCav04 - $99,582.98
2. JustLuck1337 - $63,098.88
3. Mike "wywrot" Wywrot - $43,582.72
4. TheComeUp - $33,116.80
5. Raise_U_To_Hell - $23,510.40
6. Jordu77 - $15,673.60
<center>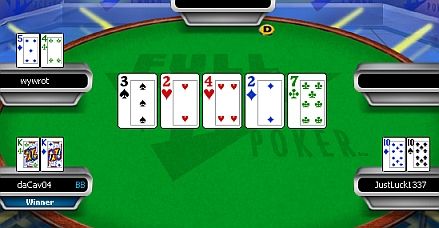 </center>