FTOPS XI Event #2, $240 PLO Hi/lo: 'ramagem' a Ramjam Winner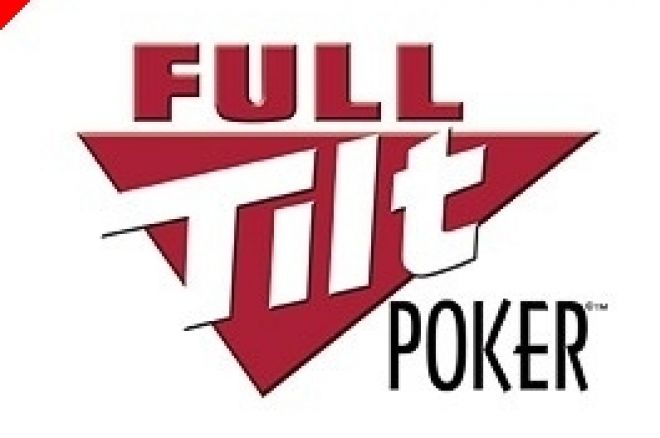 Event #2 of the eleventh Full Tilt Online Poker Series (FTOPS XI) was a $240+$16 Pot Limit Omaha H/L with knockouts. It drew a field of 1,428, with the winner receiving $61,404. Notable finishes included bastet2004 in 10th place ($2,384.76), Kevin "kev19" Tanner in 23rd ($942.48), bdubs3737 in 24th ($942.48), fan4mizzou in 40th ($685.44) and Martin Kläser in 52nd ($585.48). The chip counts as the final table began:
gamefreak237 - 1,335,798
ramagem - 1,303,671
Bill "crazyhorse76" Slaight Jr. - 884,312
another_rack - 787,839
lauraj111 - 731,244
ray918273 - 667,156
Jason "OUEmoKid" Potter - 546,859
Chessmanrus - 518,365
FANTOMEX - 364,756
The first to exit the final table was lauraj111, with the blinds up to 12,000/24,000. From early position, lauraj111 opened to 84,000 and ray918273 re-raised to 288,000 in the cutoff. Lauraj111 went all in for 366,488 with
and ray918273 called with
. The board came
and ray918273's aces held up to win the high, with no low available. Lauraj111 collected $3,998.40 for ninth. The next elimination came two levels later (25,000/50,000). Ramagem raised to 130,000 in early position and Bill "crazyhorse76" Slaight Jr went all in for his last 275,662 with
. Ramagem called with
and won the hand when the board rolled out
, Bill "crazyhorse76" Slaight Jr took home $5,712 for the eighth-place finish.
FANTOMEX departed next. Holding
, FANTOMEX was all in for 279,316 against both Chessmanrus and ramagem. They checked down a board of
and Chessmanrus won the pot with
for the the rivered full house. FANTOMEX's
was no good, as he finished in seventh place for $7,996.80. Later in the level, ramagem raised to 130,000 from middle position and ray918273 called from the cutoff, leading to a
flop. Ramagem continuation-bet 250,000 and ray918273 again called. The
fell on the turn and ramagem went all in. A quick call from ray918273 revealed
for the flush draw, straight draw and over pair, but it was in trouble against ramagem's
for a better flush draw, straight draw and over pair. The river, though, was the
and made a wheel for ramagem as ray918273 finished in sixth place for $12,180.80.
At 30,000/60,000, gamefreak237 fell to another_rack. On the button, gamfreak237 raised to 210,000, and was raised by another_rack in the small blind with
. After a short trip to the tank gamefreak237 called all in for 245,276 with
. The board ran out
as another_rack won the hand with threes full of aces. The fifth-place finish earned gamefreak237 $17,136. Jason "OUEmoKid" Potter bowed out a few hands later. He opened to 155,555 in the cutoff and ramagem re-raised to 556,665 on the button. Potter went all in and ramagem called with
. Potter held
, but saw the board make a flush for his opponent when it came
. Potter won $22,848 for his fourth-place finish. Another_rack then succumbed in third. From the small blind another_rack made it 180,000 to go and ramagem popped it up to 540,000 out of the big blind. Deciding to make a stand, another_rack shoved for 879,952 total with KhKd4c2c and ramagem called with QcQd4d5s. The board ran out
as ramagem made a flush on the turn and a full boat on the river to win the hand. Another_rack collected $28,845.60.
The chip counts at the start of heads-up play:
ramagem - 5,441,252
Chessmanrus - 1,698,748
After extending the lead, ramagem won the tournament at 40,000/80,000. In the last hand, Chessmanrus was all in for 288,748 with
against ramagem's
. The board came
as ramagem won the high with trip kings and faded the board's chances of completing a low. Chessmanrus finished as the runner-up and won $38,841.60, as ramagem collected $61,404 for winning FTOPS XI Event #2.
Final Results:
1. ramagem - $61,494
2. Chessmanrus - $38,841.60
3. another_rack - $28,845.60
4. Jason "OUEmoKid" Potter - $22,848
5. gamefreak237 - $17,136
6. ray918163 - $12,280.80
7. FANTOMEX - $7,996.80
8. Bill "crazyhorse76" Slaight Jr - $5,712
9. lauraj111 - $3,998.40