FTOPS XI Event #21, $300+22 Razz: 'gipsy1974' Wins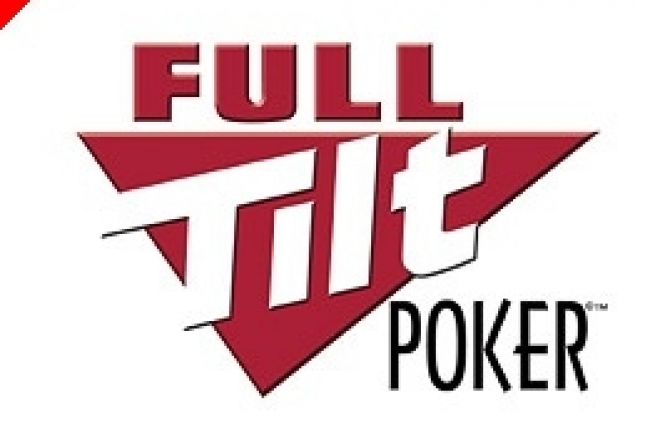 Event #21 of the eleventh Full Tilt Online Poker Series (FTOPS XI) was a $300+22 razz affair. The prize pool totaled $171,300 and a field of 571 battled for a first-place prize of $39,724.47. Notable finishes included Peter "Nordberg" Feldman in ninth ($1,798.65), Chris "MarvinGarden" Birchby in 14th ($1,456.05), Thomas Bihl in 28th ($1,062.06), Diego Cordovez in 30th ($1,062.06), Ozenc "the aviator1" Demir in 32nd ($1,062.06) and dinho_style in 33rd ($925.02). Early on in the final table, these were the chip counts:
OnlyPlayRagz - 790,079
Madame Maria - 450,356
gipsy1974 - 289,399
Marilyn "FireGrill" Barbieri - 260,721
thegosu - 216,064
jonstermonster - 159,917
AA-RAY - 59,540
Camz2895 - 57,924
Camz2895 was bounced first, at the 10,000/20,000/1,500 level. After tangling with chip leader OnlyPlayRagz, Camz2895 was all in on fifth street with A-7-8-2-5 against OnlyPlayRagz's 4-2-3-5-Q. On sixth street OnlyPlayRagz hit a six and his 6-5-4-3-2 held up. Camz2895 finished in eighth place for $2,569.50. Marilyn "FireGrill" Barbieri was the next to exit, at 12,000/24,000/2,000. All of her chips were in the middle at sixth street with 6-A-2-J-9-Q against gipsy1974's 4-6-A-A-3-8. She was drawing dead at that point and finished in seventh for $3,768.60.
Departing at 15,000/30,000/2,500 was thegosu. Whittled down to 31,756, thegosu made a stand on third street with 8-7-3. AA-RAY and OnlyPlayRagz were the two opponents and they checked it all the way down with AA-RAY winning the hand tabling 6-5-4-3-2. The best hand thegosu could make was 8-7-6-3-A and he hit the rail in sixth place for $4,967.70. Jonstermonster had slipped to 55,417 and was eliminated a few hands later. All in after fourth street with 7-5-K-A, jonstermonster could not muster up anything better than J-7-6-5-A in a hand against OnlyPlayRagz, who made 9-7-4-2-A. Jonstermonster collected $7,194.60 for the fifth-place showing.
Madame Maria bowed out next. After losing a big pot to gipsy1974, Madame Maria was all in on third street with A-7-Q against OnlyPlayRagz's 10-9-6. Madame Maria would only make a 10-7-6-3-A while OnlyPlayRagz made 9-8-6-4-A to eliminate Madame Maria in fourth for $11,648.40. AA-RAY busted in third place at 25,000/50,000/4,000. AA-RAY was by this time the short stack and made a stand with A-9-4. The chips were all in on fifth street with AA-RAY holding A-9-4-6-8, but trailing gipsy1974's 6-2-4-9-A. AA-RAY failed to improve and collected $18,157.80 for third.
The chip counts at the start of heads-up play:
OnlyPlayRagz - 1,328,548
gipsy1974 - 955,452
The heads-up duel was lengthy, with gipsy1974 emerging victorious at 50,000/100,000/10,000. On the final hand, OnlyPlayRagz brought in with a nine and gipsy1974 completed, showing a six. With just over 300,000 chips, OnlyPlayRagz made a stand and raised. After a three-bet by gipsy1974 and a call from OnlyPlayRagz, another six went to gipsy1974 and a jack to OnlyPlayRagz. Four bets later OnlyPlayRagz was dealt a king and showed 9-J-K while gipsy1974 received a five for 6-6-5 up. They were soon all in as OnlyPlayRagz was pot-committed. Their cards:
OnlyPlayRagz: A-5-9-J-K
gipsy1974: 7-3-6-6-5
On sixth street both players were dealt nines and OnlyPlayRagz was drawing dead to gipsy1974's 9-7-6-5-3. For the runner-up finish, OnlyPlayRagz won $26,123.25, while gipsy1974 claimed top honors in the FTOPS razz tourney for $39,724.47.
Final Results:
1. gipsy1974 - $39,724.47
2. OnlyPlayRagz - $26,123.25
3. AA-RAY - $18,157.80
4. Madame Maria - $11,648.40
5. jonstermonster - $7,194.60
6. thegosu - $4,967.70
7. Marilyn "FireGrill" Barbieri - $3,768.60
8. Camz2895 - $2,569.50