Harrah's Announces Sixth Annual Bayou Poker Classic Schedule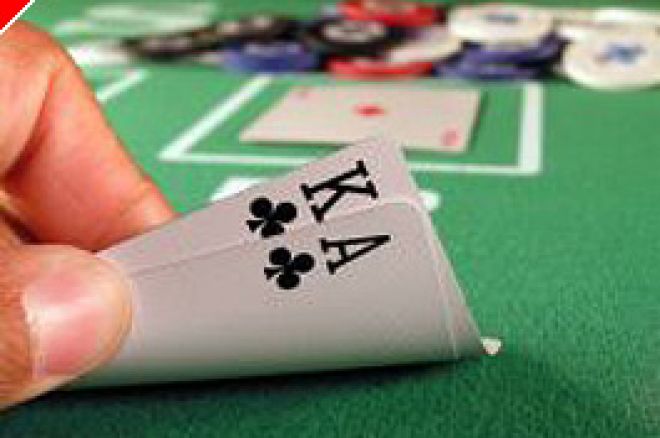 Harrah's New Orleans has announced the schedule for the sixth annual Bayou Poker Classic, one of the perennial stops on the World Series of Poker Circuit tour. The New Orleans stop runs from May 8-20, 2009, and includes 20 different numbered events, plus an additional ten "second chance" tourneys during the evenings for players knocked out from other events or unable to make the midday starts.
Among the features of the 2009 Bayou Poker Classic – among the oldest recurring WSOP Circuit stops – is the inclusion of five different pot-limit Omaha events. A sixth Omaha event, Limit Omaha 8-or-Better, starts on the series' first day. Other distinctive offerings include a $1,070 no-limit hold'em prelim on May 14th, the $340 ladies buy-in event on May 17th, and, of course, the $5,150 Circuit Main Event itself, a three-day tourney which begins on May 18th.
Harrah's New Orleans will also run satellites and super-satellites into the Circuit main event, with entries as low as $225. More information on the Bayou Poker Classic is available at www.harrahsneworleans.com, and detailed information on all WSOP Circuit offerings can be found at www.worldseriesofpoker.com.
The Bayou Poker Classic schedule of events:
5-8 12:00 PM Event #1 - No Limit Hold'em (2-Day Event) $340
5-8 5:00 PM Event #2 - Limit Omaha Hi-Low (8/B) (2-Day Event ) $340
5-9 12:00 PM Event #3 - No Limit Hold'em (2-Day Event) $550
5-9 5:00 PM Event #4 - Pot Limit Hold'em (2-Day Event) $340
5-10 12:00 PM Event #5 - No-Limit Hold'em (2-Day Event) $550
5-10 5:00 PM Event #6 - Pot Limit Hold'em (2-Day Event) $340
5-11 12:00 PM Event #7 - No-Limit Hold'em (2-Day Event) $550
5-11 5:00 PM Event #8 - Pot-Limit Omaha (2-Day Event) $550
5-12 12:00 PM Event #9 - No-Limit Hold'em (6 Handed) (2-Day Event) $550
5-12 5:00 PM Event #10 -No-Limit Hold'em (2-Day Event) $340
5-13 12:00 PM Event #11- No-Limit Hold'em (2-Day Event) $340
5-13 5:00 PM Event #12-Pot-Limit Hold'em/Omaha (2-Day Event) $550
5-14 12:00 PM Event #13- No-Limit Hold'em (2-Day Event) $1,070
5-14 5:00 PM Event #14- Pot-Limit Omaha Hi-Low (8/B) (2-Day Event) $340
5-15 12:00 PM Event #15-No Limit Hold'em (2-Day Event) $340
5-15 5:00 PM Event #16 -Pot-Limit Omaha/Rebuys (2-Day Event) $235
5-16 12:00 PM Event #17- No Limit Hold'em (2-Day Event) $550
5-16 5:00 PM Event #18 - Pot Limit Omaha (2-Day Event) $1,070
5-17 11:00 AM Event #19 - Ladies Championship No Limit (1-Day Event) $340
5-18 12:00 PM Event #20 - Circuit Championship Event (3-Day Event) $5,150