PartyPoker Monthly Million Adds to Online Poker Scene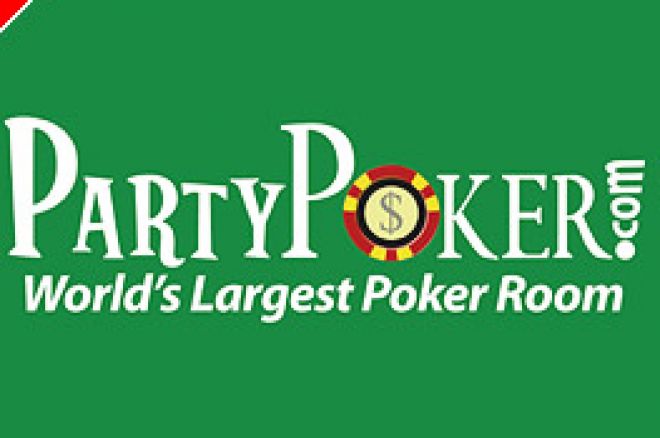 PartyPoker returns this Sunday with one of the biggest regular tournaments seen anywhere online, the second PartyPoker Monthly Million tournament of 2009. This new regular fixture on the busy Sunday guaranteed tournament schedule boasts a million dollar prize pool on the first Sunday of each month, making it the biggest regular online tournament outside of the US market. The generous "championship style" blind structure ensures that there is plenty of play in this event, and it proved a big hit last month when 1,659 players (which also made for a very small overlay) entered the debut event. Last time around, "Popeye7111" of France won $155,000 after cutting a deal while heads up.
The event's $600+$40 buy-in also makes it one of the pricier tournaments to enter on the monthly tournament calendar, but as usual, PartyPoker has provided a wide array of regular qualifiers into this event, suited for players of all levels. 50 seats will be guaranteed on Saturday into the "50 Seat Frenzy" at 11:25 ET, which for a mere $15 is the best value direct route to the event. There are also a number of "Super8" Qualifiers to the big dance, which as the name suggests are $88 buy-in satellites with one in eight players winning a seat.
Also on Saturday they have a $32+$3 qualifier that is guaranteeing 25 seats and on Fridays preceding the Monthly Million a "Mega Friday" $50+$5 satellite that will send at least 30 players into the Monthly Million. Then of course, every day there is a $64+$4 daily qualifier that guarantees 18 seats every day. Finally, for those with a bit more of a bankroll to fall back on, there is the "Ultimate Qualifier" on Sunday at 11:15 ET which is a $340 satellite with a 1-in-2 chance of winning a seat, with 10 seats guaranteed. Naturally, there are smaller feeders to each and every one of these qualifiers running daily for as little as $1, which will be running all the way up until the main event on Sunday and beyond it in preparation for the next Monthly Million, on April 5th.
With the sheer number of satellite qualifiers, deep starting stacks and possibility of an overlay, not only is this one of the biggest monthly online tournaments out there, it also is one of the best values. PartyPoker's Monthly Million puts it back on online poker's big stage.