Poker Room Review: Club Fortune, Henderson, NV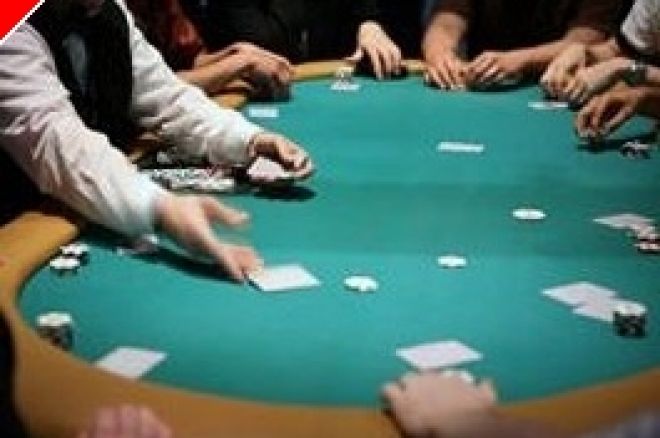 The Club Fortune is a well maintained, small casino with no hotel, located in Henderson. They don't have a poker room, exactly, but an area near the pit with three poker tables. The games don't run all the time. So it makes sense to call first, to ensure that there's something going when you're interested in playing. When they do have a game it's $3/6 hold'em or, maybe once a month on a weekend night, $1/2 no-limit hold'em. They'll spread stud, they told me, but they haven't had a game in recent memory (and they don't have any stud tables – just hold'em tables).
You're likely to find a cash hold'em game on Friday and Saturday night and after the tournaments on Tuesday, Wednesday, and Thursday. They haven't been getting any games on Sundays and Mondays.
The <a href=https://www.pokernews.com/freeroll-tournaments/>poker tournaments</a> run four days a week – Tuesday, Wednesday, and Thursday at 6:00 PM and Saturday at 4:00 PM. The buy-in is $35, out of which the house takes $5, with the other $30 going into the prize pool. No re-buys or add-ons are allowed. Players start with $3,000 in tournament chips. Blinds start at $25/50 and double every 15 minutes. They're limited to two tables.
The poker room is running a very nice promotion. All cash-game players are given a nice poker room jacket after only 25 hours of live play (tournament play does not count). This is in addition to the 500 points/hour players earn. These points may be used for food in the snack bar or restaurant and equal, roughly, $1 an hour. That's especially nice since the room has a relatively low rake. It is 10% with a maximum of $3.00.
There is the typical high-hand bonus – with quads and straight flushes of various stripes having progressive jackpots based on how long it has been since they've been hit. Both hole cards must play. They cap out at $599. It's funded with $1 from each pot.
The room is unusual among small part-time poker rooms. Though it's just an area near the pit, and though smoking is allowed (except in the 10-seat), this poker area actually appears very new and is well maintained. The tables are very sharp, with nice new felt, a small Club Fortune logo, nicely cushioned sides, new cards and clean chips. One of the tables has an auto shuffler. The chairs are nothing special, but clean and fairly comfortable. I sat in one for about an hour on a Tuesday chatting with a dealer and waiting for a game.
There are two places to eat, each extremely inexpensive. I tried the snack bar and was not disappointed. It has a giant beef burrito for $2.50, a taco for $1.50, and sandwiches in the $3-6 range, with a fantastic hot pastrami sandwich for $5.79. The taco was surprisingly delicious, topped with guacamole (at my request). Not a bad place for a quick, cheap, and tasty bite.
The other place to eat is Emily's Café. It's a modest coffee shop with similarly inexpensive food. Breakfasts run $3 to $6. There's a salad bar for $5.99; it's not elaborate but clean and fresh. They have a "soup and half sandwich" special for $4.25. This isn't a place for a fancy date, but it's fine for a relatively fast, inexpensive meal while you're waiting for the poker tournament to start.
Overall, this is a modest, somewhat out-of-the-way place to enjoy some low-limit <a href=https://www.pokernews.com/>poker</a> in a comfortable, low-keyed environment. If you're a smoker, it's one of the nicer options still available to you.
Club Fortune Casino
725 South Racetrack Road
Henderson, Nevada 89015
702-566-5555