Poker Room Review: Gold Coast, Las Vegas, NV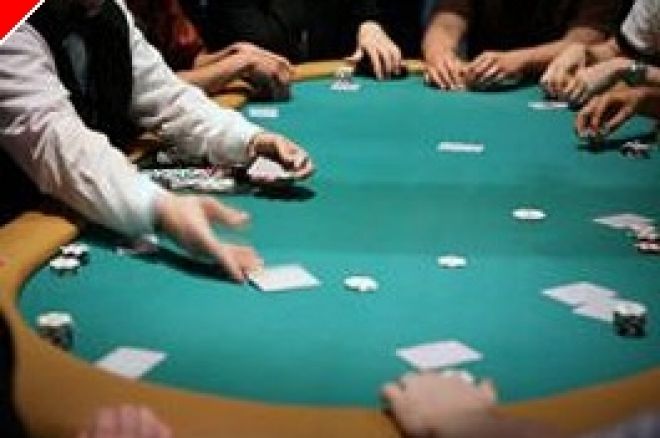 I was having a conversation the other night with my radio show's producer about rooms in Las Vegas. He asked me if any rooms there still spread limit hold'em – telling me he heard that it was really hard to find such a game. I assured him that such was not the case. He asked me to name one decent place that still spread limit. I thought of a few places – and then named the Gold Coast – a nice, relaxing place to play and a great bargain.
The Gold Coast consistently spreads a $2/4 and $4/8 limit hold'em game, each with a half kill. They run twenty-four hours a day, seven days a week. I've played there at 3:00 AM and at noon during the week. Every once in a while they may spread no-limit games, but these are few and far between.
The room has recently moved. Some see this as a step down, since they went from eight tables down to six. But in some respects it seems more like a move up, since they went from an open roped-off space in the middle of the casino floor (that was often very smoky), to a non-smoking area, enclosed on three sides, much nearer parking and next to the restaurant TGIF.
The tables and chairs also seem to be at least slightly upgraded. Though my memory could be slightly off about the old room, I seem to recall standard banquet room chairs and a somewhat drab and simple table felt. Now the felt is a rich dark color (burgundy I think – but I have terrible color vision), though the tables are relatively plain, with no built-in cup holders. The chairs now have wheels, at least, though they aren't particularly well padded or comfortable, lacking arm rests and without adjustable tilt or height.
The players are the standard crop of regulars one usually finds in the limit games in Las Vegas. That is to say that about 90% or so of the players appear to be regulars, and their play is quite passive and timid. I did find the occasional wild man – usually a drunk young guy in the wee hours on weekends. Perhaps they wander in from the Palms across the street; it caters to a younger crowd. Most of the time, though, I've found the games to be quite sedate and beatable. This is made easier than in the nearby rooms on the Strip because of the relative inexpensive rake. It is 10% up to a maximum of $3 (the poker rooms on the Las Vegas strip usually rake a maximum of $5).
The new Gold Coast poker room has some niceties. There's table-side beverage service. And, unlike the older room, eating is allowed at the table. There are also flat-screen television sets on the walls – something the other room lacked, lacking even walls to hang a TV. The promotions are limited to the player-funded ones. They have high hand jackpots paid for with the standard dollar drop from each pot. Players get a relatively modest $.50 an hour for live play.
The room has a daily tournament at 2 PM. It's $40, plus $5 that goes to the staff for an additional stack of chips. There are no rebuys. $10 is taken for the house and $30 goes into the prize pool. Frankly, with $15 taken out of a $45 tourney, I'd stick to the live games.
The Gold Coast is a great little casino, near the Strip. I like to visit it because of the great, cheap late-night meals (especially Chinese ones) that I've had there. It makes for a nice change of scenery when you're weary from the no-limit action at the nearby Rio or the Palms. I recommend the new poker room for those who are looking for a calm low limit hold'em game in Las Vegas.
Gold Coast
4000 W. Flamingo Rd.
Las Vegas, NV 89103
800-3312-5334