The PokerNews Top 10: The Top 10 Poker Siblings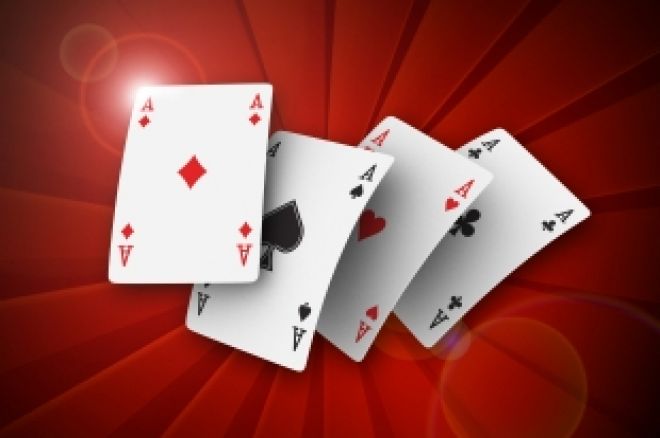 In poker, the family that plays together, stays together and none more so than these ten sets of poker siblings. Some taught their brothers or sisters the game, others used that sense of "sibling rivalry" to stoke a competitive fire within the family. All have been wildly successful on the felt. Spanning the globe from Europe to Latin America to the U.S.A., take a look at poker's top ten sets of siblings.
10. Daniel and Sebastian Zink
To those who follow the European Poker Tour, ginger-haired twins Daniel and Sebastian Zink are familiar faces. Daniel is a former world champion Magic: the Gathering player and both brothers played on the German national M:tG team before turning to poker about four and a half years ago. Though both are avid online players, Sebastian currently holds the better resume when it comes to live play, having cashed the 2007 WSOP Main Event and collecting an 11th-place finish at the 2007 EPT Prague.
9. Aaron and Derek Lerner
Identical twins Aaron and Derek Lerner get their fair share of double-takes in the poker room. We first noticed them at the 2007 WSOP, where both brothers cashed in a pair of events— $2,000 No-Limit Hold'em and one of the $1,500 NLHE tourneys. Hailing from Montreal, Quebec, the two do their fair share of traveling to poker events around the world from Australia to the Caribbean, often having won their way in via online satellites. Though Aaron can boast more live career earnings, Derek was the first to make a WSOP final table, which he did in 2008 at the $2,000 Limit Hold'em event, where he finished eighth.
8. Juan and Maria Maceiras
Both Juan and Maria Maceiras learned poker from their father, Juan Sr., while growing up in their native Spain. Juan was the first to take it seriously, playing online as "vietcong01" on PokerStars. He made two huge scores on Stars in 2007, winning the Sunday Million for $157,000 and making the final table of the Sunday Warm-Up a week later for an $83,000 take. Juan has dozens of final tables in Spain to his credit and has made two EPT final tables—at the 2007 Barcelona Open and the 2008 Polish Open. As for Maria, she's sponsored by Everest Poker and has already racked up over $200,000 in tournament earnings, including a third-place finish in the 2008 PartyPoker Women's World Open.
7. Todd and Pamela Brunson
Though Todd has the longer, more decorated poker resume, he is not the only Brunson offspring with talent at the tables. In 2007 his sister Pamela started stepping up her tournament schedule and ended up cashing twice at the World Series of Poker, including the Main Event. Only a few weeks later at the 2007 Legends of Poker at L.A.'s Bicycle Casino, Pamela took down the $1,000 Ladies' No-Limit Hold'em event, winning $34,435 and a seat in the televised "WPT Ladies Night Out" where she ultimately finished third. Todd, of course, is a WSOP bracelet winner in Omaha Hi-Lo and and alongside his dad, Doyle, is a fixture in the highest-stakes cash games in the world.
6. Barny and Ross Boatman
Brothers Barny and Ross Boatman comprise one half of the "Hendon Mob"—a foursome of British poker players (rounded out by Joe Beevers and Ram Vaswani) who started out playing in the Hendon district of London. The Boatmans were pioneers in the world of televised poker, appearing frequently on the British program "Late Night Poker," which was the first poker show to use hole-card cameras. Though neither Boatman has won a WSOP bracelet, their resumes are long and decorated, Barny with $1.34 million in career tournament earnings and younger brother Ross close on his heels with $1.27 million.
5. Di "Urindanger" and Hac "trex313" Dang
Though "Urindanger" and "trex313" are two screen names you'll frequently find in the highest-stakes games on Full Tilt Poker, you'll never find them playing each other, as they belong to brothers Hac and Di Dang, two online phenoms who see daily swings in the six-figure range. Hac and Di caught the poker bug while studying at the University of Virginia and earned their stripes by steadily moving up in limits, from $3-6 all the way to $300-$600 heads-up no-limit hold'em. Extremely disciplined and extraordinarily competitive, the brothers live with their family in Fairfax, Virginia… in a house that poker bought.
4. Grant and Blair Hinkle
Can you imagine how proud their mom must have been? At the 2008 World Series of Poker, Grant and Blair Hinkle became the first brothers ever to win WSOP bracelets in the same year. Grant captured his in the first $1,500 No-Limit Hold'em event along with $831,279, and younger brother Blair won the $2,000 No-Limit Hold'em event and $507,613 only two weeks later. Hailing from Kansas City, MO, the brothers are still continuing to play major tournaments, Grant cashed in the 2009 PokerStars Carribean Adventure and Blair finished second at the $5,000 NLHE event at the Doyle Brunson Five-Diamond Poker Classic this past December at Bellagio, good for another $103,000 in winnings.
3. Alex, Eric and Humberto Brenes
In their native Costa Rica and throughout Latin America, the Brenes brothers are poker royalty. Led by "chark"-weilding Humberto, the Breneses have been playing poker for over two decades, all three with over a million dollars in career tournament earnings (and Humberto with $5.5 million). Alex and Eric have WPT titles, won at the WPT Invitational and the Aruba Poker Classic respectively, while Humberto is the proud owner of two WSOP bracelets, both earned in 1993 at limit hold'em and pot-limit Omaha. Most recently, Alex finished as runner-up at LAPT Punta Del Este and Humberto made the final table in the $25,000 High Roller Event at the 2009 PokerStars Caribbean Adventure.
2. Michael, Robert, and Eric Mizrachi
The Mizrachi brothers have nearly $10 million combined in tournament earnings. Though all the brothers learned poker at an early age, Robert was the first to take it up as a career. After winning a poker tournament in London on a trip to Europe, Robert started dealing at the Hard Rock Seminole casino in Hollywood, FL. He shared the knowledge he picked up at the tables with his brothers and soon all three were playing full-time. Michael found success first, emerging as one of the most successful players on the World Poker Tour and earning two titles, at the L.A. Poker Classic and the Borgata Open. Robert won his first WSOP bracelet in the $10,000 World Championship Pot-Limit Omaha event in 2007, and Eric (who prefers to stick to lower buy-in events) has made nearly a dozen final tables at events in Los Angeles and Las Vegas.
1. Howard Lederer and Annie Duke
Undoubtedly the most famous of the bunch, Howard Lederer and Annie Duke have been squaring off against each other at the poker tables for fifteen years now. As the legend goes, Howard taught Annie how to play after she discontinued her graduate studies and moved to Montana with her new husband and needed to find a way to pay the mortgage. After a few months of successful play in the local games, he encouraged her to take her skills to the 1994 WSOP where she cashed in three events and made her first final table. Howard has two WSOP bracelets and a WPT title, while Annie won her first bracelet in the $2,000 Omaha Hi-Lo event in 2004. Later that year, in the WSOP Tournament of Champions, Annie famously knocked her brother out when her pair of sixes flopped a full house against Howard's pair of sevens. Though she was anguished at eliminating her brother, she did go on to win the event and the winner-take-all prize of $2 million.