Promotions Abound for PokerStars' '25 Billion Bash'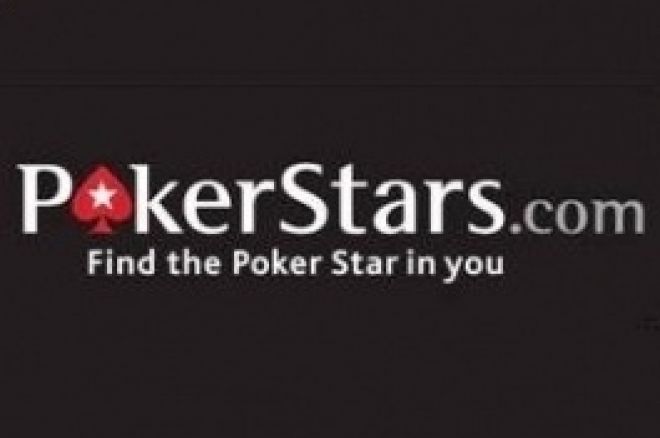 After seven and a half years of dealing hands, leading online site PokerStars is edging closer to dealing its 25,000,000,000th hand. To celebrate the occasion, the site is offering players a number of promotions, including a jaw-dropping $100,000 bonus for the lucky player who wins the historic hand.
PokerStars first went live in September 2001. In May 2007, the site dealt its 10-billionth hand. It then took just 15 months for PokerStars to reach its 20-billionth hand near the end of August 2008. Now, just half a year later, another landmark hand approaches.
Among the several promotions associated with the 25 Billion Bash is a reload bonus offer — the largest in the site's history — a 25% deposit bonus up to $250. In order to qualify for the bonus, the re-deposit needs to be made prior to 23:59pm on February 18, using the bonus code 25bash. Players then need only collect the requisite number of base FPPs to clear the bonus. New players wishing to take part in the 25 Billion Bash festivities should click here.
Additionally, PokerStars is giving away cash prizes every millionth hand until the 25-billionth hand is dealt. The giveaways have already begun, having started with hand 24,850,000,000. That means prizes are being awarded for 150 separate hands.
All players who happen to be lucky enough to be dealt into a milestone hand will win cash prizes, with the hand's winner also receiving an additional bonus. Players seated at a "Micro" stakes table will each receive $125, with the hand's winner earning an extra $300. If the hand takes place at a "Low" stakes table, all will receive $250, with the winner getting $750 more. For "Medium" stakes players in a milestone hand, all will get $500 added to their accounts, with the winner netting an extra $1,250. And if the hand happens to occur on a "High" stakes table, all involved will snag a cool $1,000, with the hand's winner earning an extra $2,500.
Furthermore, players dealt into milestone hands who happen to be PokerStars VIP Club members will earn additional cash based on their status at the time the hand was dealt. SilverStar members will get an extra 15% added to their prize, GoldStar members will get a 30% bonus, PlatinumStar members will get a 60% bonus, Supernovas will get a 120% bonus, and Supernova Elites a whopping 200% bonus on top of the scheduled cash prize.
For the 25-billionth hand, a pool of $100,000 will be divided evenly among all players dealt into the hand. The winner of the hand will then receive an additional $100,000, plus an EPT Monte Carlo package, a PokerStars Caribbean Adventure package, a WSOP Main Event package, and a World Championship of Online Poker (WCOOP) Main Event entry. Those added prizes add up to a value of more than $50,000, meaning the historic hand's winner will be winning prizes worth over $150,000. Prizes for the 25-billionth hand will not get the additional VIP Club bonus — though it is doubtful anyone at the table will be complaining too much about that.
Finally, PokerStars has also decided to increase the guarantees for the Sunday Warm-Up and Sunday Million tournaments this Sunday (February 15) as yet another way of marking the occasion. The Sunday Warm-Up (12:45 ET) will have a $1.25 million guarantee, while the Sunday Million (16:30 ET) will have a prize pool of at least $2.5 million. Both tourneys have a direct buy-in of $215, with satellites running, as usual, around the clock.