Politics and Poker: Are You Feeling Stimulated?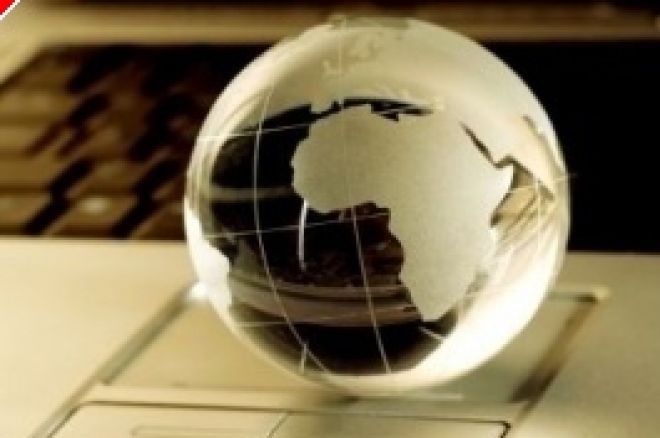 Good, you should be. In a remarkable move, the President got the newly elected Congress moving and together they passed a massive $787.5 billion piece of legislation in just 26 days. This stimulus package is but the first step in the overturning of the UIGEA (Unlawful Internet Gambling Enforcement Act) and the regulated opening of the vast US market to online poker. While the constellations are beginning to move into alignment four weeks into the administration of President Barack Obama, don't put the champagne on ice just yet, as there are still a few asteroid belts to safely navigate.
Reverend Richard McGowan, economics professor from my alma mater Boston College, said in an interview with Gambling Compliance, "There is an infinitely better shot. You have Barney Frank who is all raring to go."
And you have desperate state governors who know they will need more than the stimulus bill to get them to where they need to be in tax receipts, so any income source will be quickly embraced.
Three keys to recent happenings in Washington:
1) The bad (really good) news of Judd Gregg's "go away, no wait a minute, no go away," flameout at Commerce means Obama can ditch the bipartisan Cabinet talk and appoint a non-political business person. That would be very good news for the bill's passage and sale. The ultra-conservative New Hampshire Senator would not have helped Barney Frank (House Banking Committee Chair) move the bill forward in any way. Indeed he had already earned a card in the anti-gambling deck for previous positions against gaming laws.
Also, The Department of Commerce was elevated almost to first-tier Cabinet level, alongside State, Defense, Treasury and Justice, because of Bill Richardson's failed effort to secure the coveted Secretary of State slot, losing out to Hillary. Given Richarson's past as a former Clinton Cabinet member and huge campaign supporter/surrogate, they had to make it a bigger deal. However, when they realized an ultra-conservative Republican would control the 2010 census and, ultimately, Congressional redistricting, they pulled that from Commerce (which is partly why Gregg withdrew).
2) Obama ridiculed banking bonuses, jets and junkets last week saying bank executives, "just don't get it." When news also hit that Wells Fargo (a bank receiving TARP funds) was planning a "recognition event" at an exclusive five-star Las Vegas resort, the pressure built steadily for them to get a clue and cancel it. When the CEO of Goldman Sachs was later caught on a global conference call calling performance bonuses "retention rewards," banking (and by extension automotive) industry executives nervously headed for the hills.
There is a virtual tribe of bloggers and citizen journalists looking for and calling out banks and other hurting companies laying off thousands of employees or otherwise asking for government assistance, then taking rich junkets.
It's had the unintended consequence of gutting an already hurting Las Vegas convention and gaming business. Most of the serious players in the online gaming business are controlled or funded (at least in part) by the big players, so the entire gaming industry is holding its collective breath as the economy could be the real straw man here.
3) California, New York and Pennsylvania, three big politically important and delegate rich states, are now very likely to bring their own online gaming bills to the front burner. If California were a nation state, it would have the seventh-largest economy in the world. Pennsylvania would weigh in at number 12; New York would be number 10.
One of the more outlandish scenarios mentioned by a gaming lobbyist in Washington who asked not to be named is: "THEY take the lead, legalize and create their own online gaming authorities and then piggy-back everything on their existing multi-state lottery platforms/systems." These states would pass local state laws overruling the federal statute and open their games and banking systems to people and computers operating from IP addresses in their states. It would all be heavily taxed and regulated.
Frank Fahrenkopf, head of the American Gaming Association and über gaming lawyer and lobbyist, was also interviewed by Gambling Compliance. He said he "believed such a poker bill would have a better shot than overall legalization of internet gambling." Fahrenkopf, though, stressed his comments were just personal observations of a long-time veteran of the Washington political scene rather than the official view of the AGA, since his board adopted a strict policy of neutrality in December.
But there is growing movement and Alfonse (Al) D'Amato, a former senator from New York and the chairman of the Poker Players Alliance, looks at it all slightly differently. Rather than overturn Fed rules or become involved in study commissions that would delay the measure for a year or longer, why not just legalise online poker? Don't touch the broader gaming/games of chance debate.
Such a move would also help cement the argument that poker is indeed a game of skill vs. Chance, as professional players have long maintained as an undue restriction on their right to earn a living. So these players could also have their day. It's unlikely, though, that this would happen, as there are Senators from states where there is a strong aversion to any gaming, and Indian gaming is also an issue. As the lobbyists grease up this pig for its run down the chute into the rodeo ring, it's anybody's guess what will happen, but the states can probably move more quickly than the federal government.
Most administrations have very few 26-day bill cycles and this one was bruising enough. Look for President Obama to keep his powder dry until really needed. Stay tuned, sports fans, we're in the top of the second of what will be a full nine-inning game.
Editor's note: Contributing columnist Denis Campbell brings an independent and experienced eye to poker's political scene. Campbell has worked closely in the past with former Cabinet Secretaries in the Carter and Clinton administrations, Ambassadors and members of Congress. He offers commentary on US and UK politics for the BBC and Huffington Post, and is currently the editor-in-chief of UK Progressive Magazine. Here, Denis offers his insights on matters affecting <a href=https://www.pokernews.com/>poker</a>. Denis' views do not necessarily reflect those of <a href=https://www.pokernews.com/>PokerNews</a>.