Politics and Poker: New Face of Commerce an 'Enemy of Poker'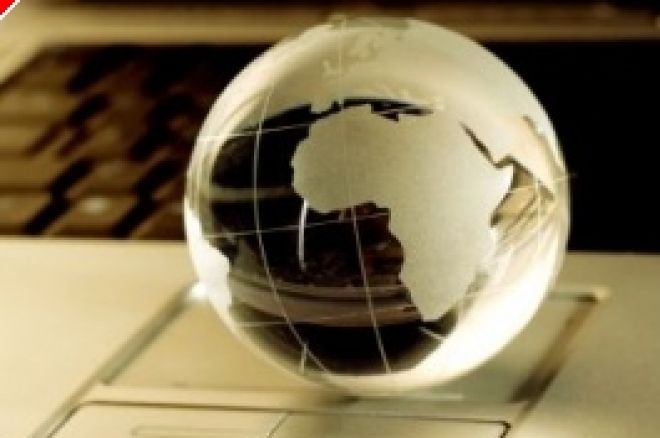 Online gaming's hope of reversing the United States' 2006 Unlawful Internet Gambling Enforcement Act (UIGEA) has a new wrinkle, as bipartisan (no many how many times fellow Dems kick him in the butt) President Obama, finally announced his replacement for embattled New Mexico Governor Bill Richardson, forced to withdraw from consideration weeks ago as his Commerce Secretary pick. Richardson has been replaced by conservative New Hampshire Republican Senator Judd Gregg.
Senator Gregg earned himself a card in the pre-election LetThePeoplePlay.org "Enemies of Poker" deck of cards for his party-line support of UIGEA and the Safe Ports Acts. Too, in 1995 he voted for a bill calling for the elimination of his Cabinet department (Commerce), so now he will head it?
The State of the Gaming Union is not strong. While the UIGEA is likely to be overturned sooner than later, all eyes are on the stimulus package slowly wending its way through choppy Congressional waters. The US faces budget deficits in the billions of dollars and the recent spate of job losses means even greater demand on local unemployment and health services.
Simply, states are haemorrhaging cash. California lottery winners and income-tax refund recipients are paid in IOUs and many state employees will soon follow. While I wrote last about the unintended effect of UIGEA on state lotteries, there are growing signals these states will resort to dramatic measures to solve financial woes. Days ago, several states started asking neighbors to reciprocally chase sales tax liabilities for border-crossing residents.
Massachusetts is asking across-the-border New Hampshire retail establishments to charge and collect their 5% sales tax liability; Indian gaming operations no longer get a free gaming-state tax ride, and casino company Station Casinos is filing for bankruptcy, with MGM Grand also in distress.
Senator Gregg seems an unlikely advocate for the online gaming industry. The "Buy American" language worked into the stimulus bill sent shock waves across European and Asian stock markets when it was released and has already been tamped down. Simply, everyone is uneasy about what may or may not lie ahead.
Too, a Gregg aide has questionable ties to lobbyist Jack Abramoff. Abramoff, who now sits in a federal prison, was a key figure for Indian and casino gaming and part of the broader controversy that dogged John McCain and his lobbyist advisors during the presidential campaign. If he is found to even peripherally favor casino over Internet gaming, he could be in a position to wreak even more havoc on the industry.
It is a pick that seems to make little sense. Senate Democrats licked their chops at the prospect of the New Hampshire Democratic governor picking their 60th member and ensuring a filibuster-proof majority. However, Gov. John Lynch called foul, smelled a rat and will not play politics. He has already said he would replace Republican Gregg with another Republican and tapped Bonnie Newman, a businesswoman and former government official, to replace him if successfully confirmed. That this would be the third Republican on Obama's cabinet, making it the largest bipartisan Cabinet in 100 years, was lost on most.
And this confirmation is not a slam-dunk certainty. The Associated Press reported that Kevin Koonce worked as legislative director in Gregg's Senate office from 2002 to 2004. Koonce was "Staffer F" mentioned in a guilty plea last week by Todd Boulanger, former deputy to Abramoff, who gave the staffer front-row tickets to a hockey game and other events in exchange for pending legislation.
While White House press secretary Robert Gibbs stated that the nomination of Senator Gregg would not be imperiled by a former staffer emerging in the investigation of disgraced lobbyist Jack Abramoff, no one expected Tom Daschle to disappear so quickly at HHS over a tax problem. This is the year of the squeaky clean Cabinet, and who knows what lies inside the vetting process?
Senator Gregg is not a shrinking violet by any means. Gregg rose through the Senate ranks to serve as chairman of the powerful Budget Committee and the appropriations subcommittee that funds homeland security. Now in the minority, he is the ranking Republican on the Budget Committee.
Democratic Senate Majority Leader Harry Reid likens Gregg to a basketball player sent into a game to throw elbows and rough up opposing players. Obama apparently wants to use those elbows on his team.
"We have growing unfunded liabilities in our Medicare system, in our Social Security system, and Judd's always been willing to tackle those, regardless of the politics, because he knows it's important to the future financial stability of the country," former NH Governor John Sununu said.
White House spokesman Gibbs joked that Gregg might join the President, his aides and advisers on the basketball court. "Sen. Gregg looks like he might have an inside game," Gibbs said.
Let's hope those elbows knock out UIGEA.
Editor's note: Contributing columnist Denis Campbell brings an independent and experienced eye to poker's political scene. Campbell has worked closely in the past with former Cabinet Secretaries in the Carter and Clinton administrations, Ambassadors and members of Congress. He offers commentary on US and UK politics for the BBC and Huffington Post, and is currently the editor-in-chief of UK Progressive Magazine. Here, Denis offers his insights on matters affecting <a href=https://www.pokernews.com/>poker</a>. Denis' views do not necessarily reflect those of <a href=https://www.pokernews.com/>PokerNews</a>.