Women's Poker Spotlight: Kathy Liebert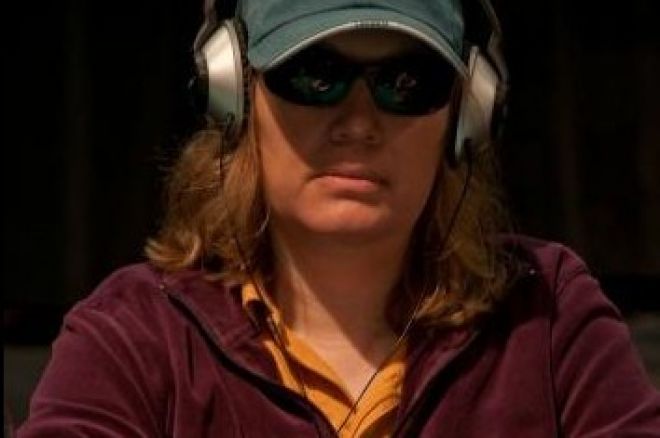 "I know the price of success: dedication, hard work, and an unremitting devotion to the things you want to see happen." — Frank Lloyd Wright
The poker world is packed with players who have a run of good fortune and misread that short-term success as a starting point for a career as a poker pro. There is nothing wrong in dreaming; every professional player started with a dream. The difference between pros and those who fall by the wayside is that pros understand that success on the felt is not something that happens overnight, nor weeks or months. They know it happens over years of grinding out the lower stakes and enduring humbling losses.
Although Kathy Liebert is known for the amount of money she has won (about $5 million to date), she did not skyrocket her to fame and fortune. Kathy ground it out on the felt for years in progressing from newcomer to the seasoned veteran that we know today.
Soon after some smart investments allowed her to leave a position analyzing stocks at Dun and Bradstreet, Kathy found that playing poker not only suited her, but also discovered that the $5-limit poker games in which she played could be lucrative as well. Her relative success and style of play did not go unnoticed by poker room management and she was asked to be a prop player for a local Colorado casino. Kathy propped for about a year and a half before heading to Las Vegas at the suggestion of friends to play tournament poker.
Kathy started off in 1994 in low buy-in tournaments, consistently and effectively working her way up in buy-ins over the course of years. "I did well in tournaments but I never played beyond my means," she says. "I had some money set aside but I never used that to play poker with. I used that money to live on. I budgeted my poker money and I kept the two separate. I had an envelope that I put my winnings in. That was my poker money. Pretty soon the envelope was overflowing and that is when I moved up in limits."
Today Kathy has moved well up in limits and built a bankroll that allows her to play the tournaments of her choice. But life is still not easy. Poker players play exhausting hours and her conservative, solid, grinder-like play almost ensures that she will be in the game for the long haul. "I enjoy the game," she says. "It has become this major thing in my life. I just made slow and steady progress." Kathy credits patience, hard work and a never give up attitude for her spiraling success.
Despite all her success Kathy says she is still learning all she can about poker. "I am still learning," she says. "I learn something every time I play. Poker is becoming so much more competitive that if I don't continue to learn from my mistakes and about new and different styles of play, I won't be able to beat a particular style."
While Kathy considers herself a professional poker player, not necessarily a woman professional player, she has presented the poker world with first-hand knowledge that women are more than able to play and be profitable at tournament poker. Her win at the inaugural PartyPoker Million made her the first woman to win a tournament with a $1 million first prize.
During her early years in poker, women were a rare sight in most poker rooms, never mind a true force to be reckoned with at a tournament. Kathy's hard work and dedication to her profession gives women a role model to be proud of and admire. Her quiet demeanor and total concentration while playing are powerful elements at the table.
It is said that a journey of a thousand miles begins with a single step. Each step that Kathy Liebert took brought her closer to the status and respect she now enjoys. From grinding it out in those early years of poker to her groundbreaking status as one of the top professional poker players in the world, Liebert has proven that regardless of the odds, with hard work and dedication poker dreams can come true.