WSOP Circuit Tunica Day 2: Matt Stout Leads Final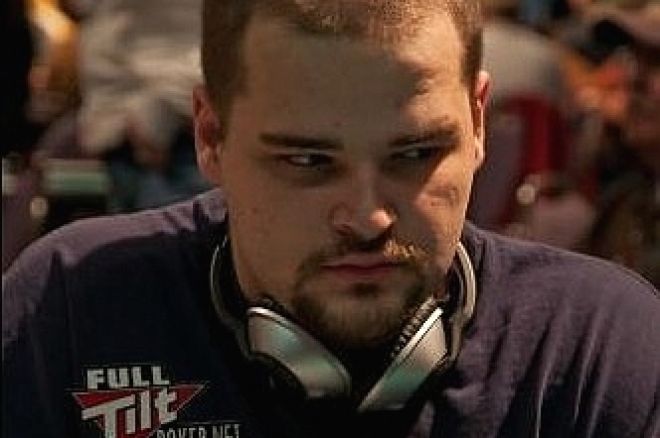 The 27 players that returned to Harrah's Tunica for the World Series of Poker Circuit Main Event wasted no time in working their way down to a final table, with Day 2 lasting barely three hours before the final 18 players were eliminated. David Dao came into the day as the chip leader, but gave up that title early on to Matt "All In At 420" Stout and finished the day as one of the short stacks. Stout held on to the chip lead for most of the day and finished up firmly atop the final table.
Paula Halata was the first casualty of the day, busting at the hands of Gavin Smith in 27th place. Halata and Smith saw a flop of
, and Smith bet enough to put Halata all in. Halata called with
for top pair, top kicker, and Smith tabled
for the overpair. When the turn and river ran out
, Halata headed to the rail. Other players eliminated out of the money included "Captain" Tom Franklin and Jordan Morgan, who ended up the bubble boy in 20th place. The money bubble was originally set for 19th place, but when Kathy Liebert and Va Shon Watkins busted in the same orbit, they split the bottom payout for 18th place ($11,039). Splitting 18th-place money meant that both Watkins and Liebert essentially broke even on the tournament, pocketing $5,519.50 each.
Tony Calender was next to fall, busting in 17th place when he got all his chips in the middle with
to Kai Landry's
. The board ran out
, and Calender picked up $11,039. James Kizer busted mere moments after Calender when his
couldn't catch up to his opponent's pocket sevens. Kizer's 16th-place finish was good for $11,039 for two days' work.
David Dao lost momentum in the early going on Day 2, but surged back into contention in a huge hand with Jeff Morrill and Mark Burrier. Morrill moved all in preflop with
, and Burrier and Dao both called to see a
flop. Burrier shoved his chips in with
, and Dao called with
. Dao's top pair led Morrill's flush draw and Burrier's overcards, and when the turn and river came down
Dao scooped a huge pot as Morrill and Burrier headed to the rail. Each player picked up $12,510 for his finish.
Matt Stout solidified his chip lead when his pocket jacks sent Jeremiah Vinsant and his pocket tens to the rail in 13th place ($12,510). Stout then sent Quentin Battle to the rail in 12th place ($14,718) when his
held up against Battle's
on a board of
. After Vince Byrd busted in 11th place ($14,718), the remaining ten players gathered around one table to decide the final elimination of the day.
That elimination turned out to be Gavin Smith, who became the final-table bubble boy, busting in 10th place ($14,718). Smith called Kai Landry's all-in with
, and looked to be in good shape to double through Landry's
. The flop was disastrous for Smith as it came down
. Smith could not catch an eight on the turn or river, and he headed off as the nine players remaining went to an early dinner with their final-table seats secured.
The nine surviving chip stacks looked like this as Matt Stout held a massive chip lead over his remaining opponents:
Matt Stout -- 1,000,500
Jeremy Byrum -- 404,500
Kai Landry -- 375,000
Leonard Eidson -- 375,000
Mike Leah — 335,000
Glynn Hyde -- 155,000
Brian McCoy -- 150,200
David Dao -- 150,000
Frank Wyville -- 138,500
Join PokerNews at 2PM local time on Wednesday as Stout tries to hold off his opponents and grab the WSOP Circuit Tunica championship.