PokerNews Cup Alpine Begins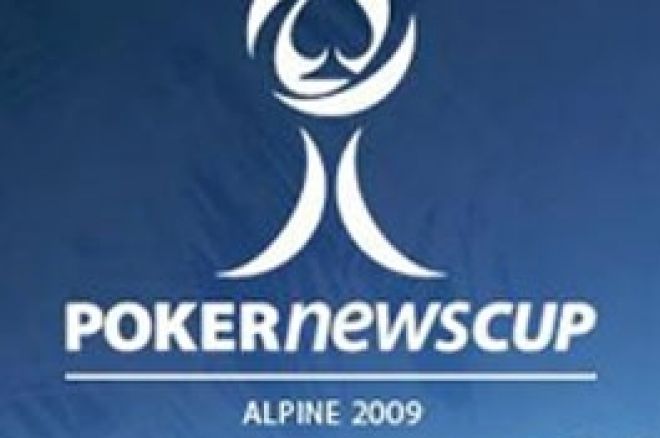 Satellite play began yesterday and action kicked off today in the first event of the PokerNews Cup Alpine in Salbaach-Hinterglemm, Austria, near Salzburg, a destination famous for its world-class skiing but playing host to a different sort of world-class competition for the next week. Hundreds of players are expected to be on hand for several of the events, with a complete overview of the PNC Alpine offerings available here.
The schedule of events is highlighted by a "high rollers" pot-limit Omaha tourney on Tuesday, March 24th, which features a €4,700+300 buy-in. The PNC Alpine Cup Main Event (€1375+125) begins on Wednesday, March 25th and runs for three days. A number of high-profile players have already confirmed their attendance, including Marcel Luske, Sandra Naujoks, Noah Boeken, John Duthie, David Saab, Tristan Clemenceau, Markus Golser, Erich Kollman, and of course, PokerNews' own Team Captain, Tony G.
Live coverage of PNC Alpine events at PokerNews.com begins tomorrow and will run through the duration of the event schedule. For more information on the structures of the various events, click here.
The complete 2009 PokerNews Cup Alpine schedule of events:
Day/Date Starting Time Event # Title (Buy-in)
Sat 3/21 6:00pm #1 NLHE Welcome Event (€100+10)
Sun 3/22 2:00pm #2 NLHE w/ rebuys (€50+5/€50 rebuys)
Mon 3/23 2:00pm #3 NLHE w/ bounties (€100+10)
Mon 3/23 7:00pm #3b NLHE Sat. to Event #5 w/ rebuys (€100+10/€100 rebuys)
Tues 3/24 2:00pm #4 PLO (€270+30)
Tues 3/24 4:00pm #5 High Rollers PLO (€4,700+300)
Wed 3/25 2:00pm #6 NLHE Main Event Day 1 (€1375+125)
Thurs 3/26 2:00pm #6 NLHE Main Event Day 2
Fri 3/27 2:00pm #7 NLHE (€100+10)
Fri 3/27 2:00pm #6 NLHE Main Event Final Table