Full Tilt Announces FTOPS XII Schedule, Adds MiniFTOPS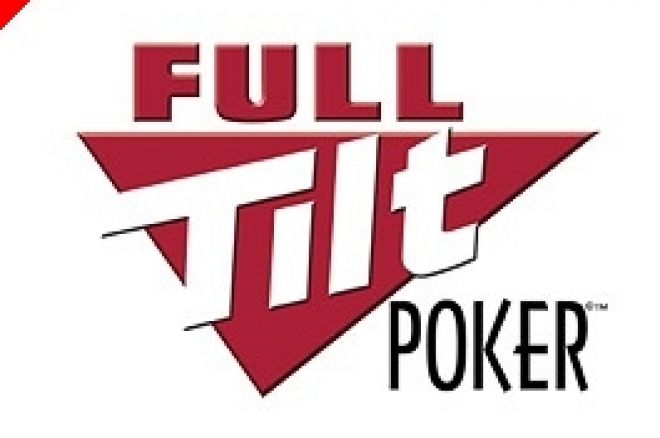 Full Tilt Poker today released the schedule and assorted other details for the site's upcoming twelth Full Tilt Online Poker Series. FTOPS XII is scheduled to run May 6-17, 2009, and will again feature 25 events across a variety of poker disciplines, as with other recent FTOPS series. The collective guarantee for the 25 events will be $18 million, highlighted by the final-day Main Event ($2.5 million guarantee) and the star-packed two-day high roller event, which spans the final weekend of the series and features a $2,500+120 buy-in this FTOPS.
For the first time ever, FTOPS will also add a matching MiniFTOPS series. This new series will run in concordance with the standard FTOPS slate and feature buy-ins exactly one-tenth the size of the corresponding FTOPS tourney. The guarantees for the miniFTOPS versions of the two-day and main events are $500,000 and $200,000, respectively.
Full Tilt will also implement new challenges tied to this latest FTOPS series. One such is the Zero to Hero FTOPS Challenge, where players must qualify for entry in an FTOPS event through a $1-entry qualifier, and then go on to cash in the FTOPS entry they've qualified for as well.
The Full Tilt Online Poker Series XII Schedule:
Event # Date Time Buy-in Game Guarantee
#1 5/6 21:00 ET $200+16 NL Hold'em 6-Max $1,000,000
#2 5/7 14:00 ET $240+16 PL Omaha Knockout $250,000
#3 5/7 21:00 ET $200+16 Limit Hold'em 6-max $300,000
#4 5/8 14:00 ET $500+35 NL Hold'em 3x Shootout $500,000
#5 5/8 21:00 ET $200+16 Stud/8 $100,000
#6 5/9 14:00 ET $500+35 PL Omaha 6-Max $400,000
#7 5/9 16:00 ET $100+9 NL Hold'em w/ Rebuys $600,000
#8 5/10 14:00 ET $240+16 NL Hold'em Knockout 6-max $750,000
#9 5/10 16:00 ET $500+35 NL Hold'em Heads Up $500,000
#10 5/10 18:00 ET $300+22 NL Hold'em $1,500,000
#11 5/11 14:00 ET $200+16 PL Omaha-8 $200,000
#12 5/11 21:00 ET $1,000+60 NL Hold'em 6-Max $1,500,000
#13 5/12 14:00 ET $300+22 NL Hold'em 4x Shootout 6-Max $300,000
#14 5/12 21:00 ET $500+35 HEROS $300,000
#15 5/12 21:00 ET $200+16 NL Hold'em Turbo $500,000
#16 5/13 14:00 ET $200+16 HA (half PLHE, half PLO) $200,000
#17 5/13 21:00 ET $300+22 NL Hold'em 6-max w/ Rebuys $1,000,000
#18 5/14 14:00 ET $200+16 PL Omaha Heads-Up $150,000
#19 5/14 21:00 ET $300+22 Razz $150,000
#20 5/15 14:00 ET $200+16 NL Hold'em $400,000
#21 5/15 21:00 ET $200+16 Mixed Hold'em 6-Max $150,000
#22 5/16 14:00 ET $2,500+120 NL Hold'em (2-Day Event) $2,000,000
#23 5/16 16:00 ET $100+9 PL Omaha w/ Rebuys $350,000
#24 5/17 14:00 ET $120+9 NL Hold'em Knockout $1,000,000
#25 5/17 18:00 ET $500+35 NL Hold'em (Main Event) $2,500,000