Mizzi and Grospellier to Square Off in Fitness Challenge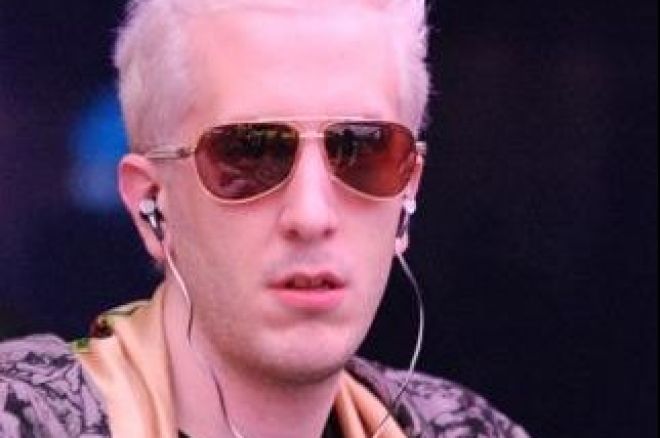 In a recent post to his Betfair-sponsored blog, Sorel "Imper1um" Mizzi announced that he and fellow poker professional Bertrand "ElkY" Grospellier have agreed to a fitness challenge prop bet comprising seventeen different events, including a nine-round kickboxing match. The winner of the bet stands to walk away with up to $230,000 and 15% of the loser's tournament action for the loser's next $300,000 in tournament buy-ins — the majority of which are expected to take place during the 2009 World Series of Poker.
Mizzi and Grospellier will compete in seventeen fitness events over the course of seven days. The scheduled events include eleven weightlifting exercises, a three-set tennis match, a jump rope coordination and agility test, a best-of-three arm wrestling match, a nine-round kickboxing match, a water-treading endurance test and a long-distance rowing race. The winner of each event will receive $10,000 from the loser, except for the kickboxing match scheduled for Day 5. That match is being billed as the "Main Event" and is worth $20,000. If either competitor wins 80% or more of the events, he will earn a $50,000 bonus from the other competitor. The overall winner of the challenge will enjoy the added freeroll of 15% of the loser's tournament action for his next $300,000 in tournament buy-ins.
Mizzi explained that his motivation in agreeing to the challenge with Grospellier was to knock himself out of his comfort zone. "[H]aving a healthy lifestyle can only improve your poker game as it has... effects for your mind and overall well-being." Since health is the overriding concern in this challenge, Mizzi and Grospellier have agreed that the use of performance-enhancing drugs that are deemed illegal in the United States shall not be permitted. Any competitor that violates this ban and fails a drug test performed at the request of the other competitor will lose the challenge and will have to pay a $50,000 penalty.
The start date for the prop bet has not been announced. Mizzi expects the action to commence prior to the beginning of the 2009 World Series of Poker on May 27.