The Online Railbird Report, Vol. 2: Phil Ivey's Million-plus Session and More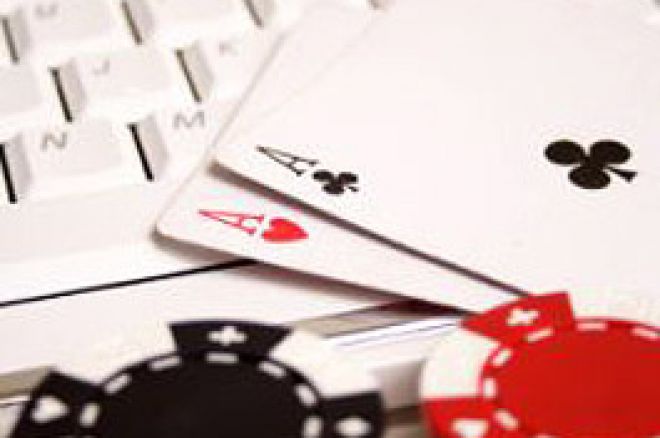 It was a huge week for high-stakes cash games on Full Tilt Poker, where seven-figure swings, heads-up duels and successful short-stacking strategies ruled the day. With so much $500-$1,000 no-limit and pot-limit action running (peaking at six simultaneous tables) Tom Dwan's "durrrr Challenge" match against Patrik Antonius remained on hiatus for much of the week so both players could get in on the action. All of the regulars were around, including Phil Ivey, Gus Hansen, Phil "OMGClayAiken" Galfond, Ilari "Ziigmund" Sahamies, and LarsLuzak, while a good number of players usually found in tournaments or lower-stakes games elected to take a shot at bigger action while the full ring games were running. This list included Yevgeniy "bballer88"Timoshenko, Mike "SirWatts" Watson, exactymoney, Ariel "DaEvils" Schneller and_FullFlush1_. In fact, so many $500-$1,000 games were running that Full Tilt created a few new nosebleed-stakes tables, called "Ivey Gardens," "Hansen's Gym," and "Patrik's Paradise."
Fat Tuesday for Galfond, Dang
Tuesday, February 24th (which just happened to be the real Fat Tuesday/Mardi Gras) was undoubtedly the biggest day of action this week, and was also marked by Phil Ivey's elimination from the L.A. Poker Classic's $10,000 Main Event. In just over 2,300 hands of $500-$1,000 pot-limit HA, Galfond raked in over $514,000 in profit, playing across multiple full-ring and shorthanded tables. Also notching a huge session that day was Hac "trex313" Dang, who booked a $375,000 win that day, the vast majority of it during the hold'em half of HA.
Key Hand: Playing seven-handed pot-limit Omaha, luckexpress10 opened the action with a min-raise to $2,000. Papa ninja reraised to $7,500, SxMxF flat-called the $7,500, Phil Galfond called from the small blind and luckexpress10 called as well. It was four-way action to the
flop. Galfond and luckexpress10 checked to papa ninja, who bet $31,000. The bet chased away SxMxF and luckexpress10, but Galfond called. The turn came the
and Galfond, first to act, made a pot-sized bet of $93,000, putting papa ninja to a decision for the remainder of his stack. Papa ninja called all in for $72,000 and change, Galfond showing
for a Broadway straight and a flush re-draw. Papa ninja had flopped a set of aces with
, but Galfond caught his gin card. The river was the harmless
and Galfond raked in a pot worth over $237,000.
Dwan Drops $1.1 Million to Ivey in Epic HU Match
The biggest high-stakes story of the week had to be Phil Ivey and Tom "durrrr" Dwan's non-challenge, single-table heads-up match in the "Ivey Thunderdome." The two went head-to-head for over five hours playing $500-$1,000 pot-limit Omaha, Ivey emerging a $1.1 million+ winner. Ivey won three of the session's five largest pots, including this $336,000 whopper.
Key Hand: With over $650,000 in Ivey's stack and Dwan's at $168,000, Dwan opened for the standard $3,000. Ivey reraised to $9,000, Dwan four-bet to $27,000, and Ivey five-bet to $81,000 before Dwan flat-called. Ivey bet $162,000, enough to set Dwan all in, on the
flop, and Dwan called, showing his flopped two pair and open-ended straight draw with
, which was up against Ivey's
. The turn, though, was the
, the lead switching to Ivey with aces up. The river was the
and "durrrr" was forced to reload again, with this $336,589 pot shipped to Ivey.
_FullFlush1_ Takes a Crack at $500-$1,000 and Wins $500,000
Who is _FullFlush1_? The question is circulating around all the major poker discussion boards this week, as he booked $500,000 in winnings at the $500-$1,000 level this week in the space of only 218 hands. Rumored to be UK player Luke Schwartz, who has dominated games at the $25-$50 and $50-$100 levels, _FullFlush1_ has been employing a thus far successful hit-and-run strategy at the highest limits, as well as adding some spicy trash-talk to the proceedings. After winning the following $289,000 PLO pot, _FullFlush1_ paid his blinds on the next two hands before getting out of Dodge with his profits intact.
Key Hand: Playing six-handed PLO, _FullFlush1_ limped in from under the gun for $1,000. Patrik Antonius limped in behind him before Tom Dwan bumped it up to $5,000. The rest of the table folded, with both _FullFlush1_ and Antonius making the call. Dwan checked the
flop, _FullFlush1_ bet $14,000, Antonius folded and Dwan called. The
on the turn brought another check from Dwan and this time, _FullFlush1_ took a free card and checked behind. The river was the
. No more checking, as Dwan fired out $29,400. _FullFlush1_'s time bank ticked down before he put in a raised to $132,200, and got a call from Dwan. _FullFlush1_ showed
for the rivered straight and Dwan mucked, the $289,085 pot shipped in the other direction.
Vos' Short-stacks His Way to Victory
Mark Vos' short-stacking at the highest limits is paying off. The ginger-haired Aussie is up nearly $1.6 million total in 2009 and added another $800,000 to the coffers this week via his play at the $500-$1,000 level, where he typically buys in for 50BB or less. In what had to be one of his favorite hands of the week, he got all in on a flop of
on a PLO hand vs. David Benefield while holding
and turned the straight flush when the
landed on the turn. Benefield's two pair, sevens and fives, were toast and Vos dragged the $126,000 pot.
Editor's Note: "The Online Railbird Report" is a new weekly feature summarizing the biggest matchups in the online game. Many of the largest online collisions take place at Full Tilt. Why not join the fun?