The Online Railbird Report, Vol. 3: A Wild Week for 'Ziigy'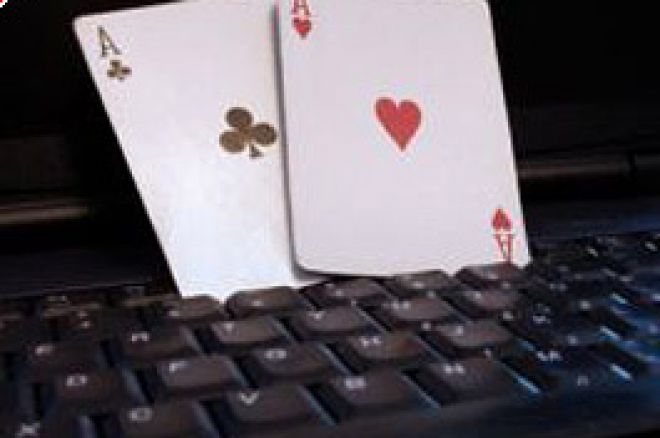 This week's high-stakes online poker action was all about million-dollar swings and heads-up play. Online cash-game stalwarts Tom "durrrr" Dwan and Ilari "Ziigmund" Sahamies, along with Phil Ivey and Gus Hansen, participated in the NBC National Heads-Up Championships and before the $500-$1,000 action tapered off Thursday evening (as many of the players fueling the high-stakes economy attended the drawing party at Caesars Palace) small fortunes had been traded between these men, including a shocking number of half-million plus pots. The week's biggest winners included Tom Dwan, Hac "trex313" Dang, Mark Vos, and Phil "OMGClayAiken" Galfond while Gus Hansen, Brian "tsarrast" Rast, and Ilari Sahamies ended the week in the red.
The Rise and Fall of Ziigmund
When it came to seven-figure swings, no one had more of a roller-coaster week than Finnish sensation Ilari "Ziigmund" Sahamies. Ziigmund started off the week with a huge win against his fellow countryman Patrik Antonius, taking $950,000 off his pal in a session of $500-$1,000 HA on Monday afternoon. In that session's largest pot, Antonius started off the action with a $3,000 opening raise. Sahamies reraised to $9,000 and Antonius called. Sahamies led out for $14,000 on the
flop and Antonius called. The turn brought the
and Sahamies bet big again, making it $46,000 to go. Once again, Antonius flat-called. The river paired the board when the
fell. Undeterred, Sahamies bet a monstrous $138,000 and once again Antonius looked him up. Sahamies turned up
for a seven-high straight and Antonius mucked, the $414,000 pot shipped to "Ziigmund".
Sahamies, however, wouldn't hang onto those profits for long, as he posted one of the worst days of his career on Thursday, March 4th, with losses totaling an estimated $2 million across 30+ sessions. Dwan won nearly a million from Sahamies in a $500-$1,000 PLO match, a session that brought us the week's largest online pot, at $593,000. While we all sit and think about what $593,000 could buy us (a three-bedroom Beverly Hills townhouse, ten Mercedes CLK convertibles or Prada's entire fall couture collection in triplicate) let's take a look at the hand:
Dwan opened the action with a standard raise to $3,000, Sahamies three-bet to $9,000 and Dwan called. The flop came down
. Sahamies led out for $18,000, Dwan raised to $51,600 and Sahamies called. The turn came the
and Sahamies bet big, putting out a $121,200 wager that Dwan called. The river was the
and Sahamies almost immediately moved all in for the $244,897 he had behind and Dwan called all in for less, putting in his last $115,167. Sahamies showed
for a Broadway straight, but Dwan had rivered a boat, his
making him aces full of jacks. Only 20 minutes later, a $430,000 pot developed between the two. Sahamies flopped a flush and got his whole stack in on the flop against Dwan's top two pair, but the river paired the board again for Dwan, his full house taking it down. It was all too much for the Finn, who quit Dwan a short time later, posting a $722,000 loss on that table alone.
Ivey's $1.2 Million Day
While Thursday was a disaster for Ziigmund, Phil Ivey enjoyed a +$1,200,000 day via several sessions of $500-$1,000 HA and heads-up PLO primarily against the same three opponents — Sahamies, Sami "LarsLuzak" Kelopuro and Tom "durrrr" Dwan. Ivey played several long sessions, and in this hand, against Kelopuro, made quite the hero call on the river.
Ivey, in the small blind, opened for $3,000 and Kelopuro called. Kelopuro checked the
flop, Ivey bet $4,000 and Kelopuro called. The turn brought the
and Kelopuro checked again. Ivey bet $12,000, Kelopuro raised to $38,400 and Ivey called. The river was the
. No check from Kelopuro this time, as he fired out $78,500. Ivey must have sensed that something was amiss here, as he made the call and turned over
— top pair and a lousy kicker. It turned out that he picked off a huge bluff, as Kelopuro's hand was revealed to be
, for only king high. Ivey collected a $248,000 pot on that hand.
Durrrr Recoups Last Week's Losses... and Then Some
Tom Dwan's "durrrr Challenge" match against Patrik Antonius was on hiatus for nearly the entire week, testing the patience of many of the online railbirds who have flocked to the $200-$400 PLO tables to watch the action. After dropping $1.1 million to Phil Ivey last week in a heads-up PLO duel, Dwan recouped his losses and more, including his huge win against Sahamies, a $300,000 heads-up victory against Ivey, and some profitable sessions of shorthanded $500-$1,000 HA. Dwan is still down between 3-4 million for the year, but is well on his way to climbing out of that hole.
_FullFlush1_ takes on Durrrr
_FullFlush1_, widely rumored to be British player Luke Schwartz, played a four-table session of heads-up $200-$400 no-limit hold'em against Tom Dwan in the early morning hours of March 4th. With his chat temporarily banned on Full Tilt due to his penchant for trash-talking, _FullFlush1_ had to enlist the help of a friend in getting Dwan's attention on another table he was playing to set up the match. The two played for two hours, logging just over 1,100 hands, _FullFlush1_ emerging a $149,000 winner. After dropping the following pot to Dwan, _FullFlush1_ called it quits for the night.
Dwan made a pre-flop raise to $1,200, _FullFlush1_ reraised to $4,400 and Dwan called. The flop came down a dangerous
and _FullFlush1_ led at it for $6,400. Dwan raised to $17,300 and _FullFlush1_ called. The turn brought the
and both players checked. The
river paired the board and _FullFlush1_ wasted no time in moving all in for $63,088. Dwan called all in and showed
for queens full. _FullFlush1_ had
for tens full and the $144,592 pot was Dwan's.
Editor's Note: Nicole Gordon's "The Online Railbird Report" summarizes the biggest matchups in the online game. Many of the largest online collisions take place at Full Tilt. Why not join the fun?