The Online Railbird Report, Vol. 4: Dane Bests Dang… Twice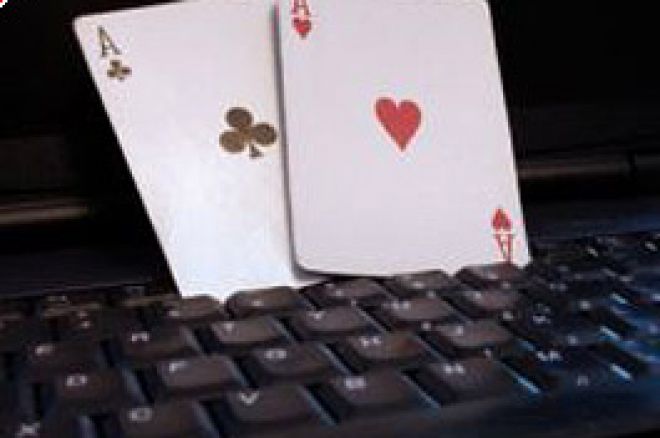 Online railbirds the world over were getting restless this week as the heavily publicized "durrrr Challenge" match between Tom "durrrr" Dwan and Patrik Antonius remained on indefinite hiatus. While Antonius posted a banner week online, earning over $1 million over several dozen sessions, Dwan was more or less absent from the action during the second half of the week. With very few full ring $500-$1,000 games coming together, this week's action was largely short-handed and heads-up, with Gus Hansen doing his best to fill the void left by Dwan's absence as high-stakes poker's heads-up opponent du jour.
Dang Brothers Take on Hansen
Both halves of the sibling duo of Hac ("trex313") and Di ("Urindanger") Dang took on Gus Hansen in heads-up matches this week. Hac was at the head of the line at the "Hansen Hangout" and "Hansen Knockout" $500-$1,000 PLO tables and Hansen obliged him with action several times. In a marathon heads-up match Wednesday night, Dang won the session's largest pot, which topped out at over $186,000. Dang opened for $3,000 from the button, Hansen bumped it to $9,000 from the big blind, and Dang made the call. The flop was
and Hansen led out for $18,000 only to be raised to $72,000 from Dang. Hansen moved all in for $84,296 total and Dang called the balance, turning up
for top pair, top kicker and an open-ended straight draw. Hansen revealed
. The turn came the
and the river the
, Dang making the nut full house to rake in the monster pot.
As Friday night turned into Saturday morning, Di "Urindanger" Dang took the stage against the Great Dane at $500-$1,000 HU PLO on the "Hansen Knockout" table and after a few hours of poker play, took a break and had his brother Hac sub in. It was Hansen, though, who won the session's largest pot, a $240,000 hand against Urindanger. Urindanger opened from the button for $2,400 and Hansen reraised to $7,200 from the big blind. Urindanger called and they saw a flop of
. First to act, Hansen checked, and Urindanger bet $10,400. Hansen check-raised to $45,600 and was raised all in by Urindanger for his remaining $122,284. Hansen called all in for less, revealing
for two pair and the nut flush draw against Urindanger's overpair and smaller flush draw with
. The turn was the
, making Hansen a full house and the river was the inconsequential
, the pot shipped to the Danish superstar.
Both Dang brothers sustained losses in the $250,000 range as Hansen stormed toward an $800,000 win for the day across several dozen sessions. This was good news for Hansen, who had posted a $1.1 million loss only two days prior. Win a million, lose a million? Just another day in the life of Gus.
Antonius Scores $830,000 from Ziigmund
It's been a wild few weeks for Ilari "Ziigmund" Sahamies, who sustained the largest single-day loss of his career last week when he dropped a cool $2 million in 24 hours. Though he ground out some winning sessions earlier in the week, Sahamies sustained an $830,000 loss to his friend Patrik Antonius in a three-table heads-up $500-$1,000 pot-limit HA match. The Finns duked it out for over ninety minutes, Antonius mopping up the floor with his pal and winning nine of the twelve largest pots. In the most monstrous of the session's monsterpottens, Antonius hit a blessed river card against "Ziigy" to win this nearly $338,000 hand:
Antonius opened for $3,000 from the button and Sahamies reraised to $9,000 from the big blind. Antonius called, and the flop came down
. Sahamies led out for $18,000 and after some careful thought, Antonius put in a raise to $72,000. Sahamies wasted no time moving all in for over $169,000 and Antonius called all in for less. It was Ziigmund with
for the made hand vs. Antonius'
for the monster wrap draw. The turn was the
, safe for Sahamies, but the
on the river made Antonius trips and earned him the pot.
A Boffo Session for LarsLuzak
Though Sami "LarsLuzak" Kelopuro ended up finishing the week in the red, he did score a huge win Wednesday night, taking down a $600,000+ win over several tables of $500-$1,000 HA. His best results came on the "Hansen Blender" table where he took $700,000 off that table alone, including this $373,000 three-way pot where he felted both Ziigmund and HarrisMP:
Ziigmund opened for a $3,500 raise, Gus Hansen called the $3,500, and LarsLuzak reraised to $15,500. HarrisMP moved all in for $22,997 from the big blind, and with the action back on Ziigmund, he re-potted to $85,291. Hansen got out of the way and LarsLuzak flat-called, creating a pot that had swelled to $197,979 before the flop. Ziigmund moved all in for $88,297 when the flop came down
and LarsLuzak called. With all three poker players all in, here's a look at their hole cards:
Ziigmund —
LarsLuzak —
HarrisMP –
LarsLuzak was far and away the leader on the flop with his set of fours well ahead of HarrisMP's aces and Ziigmund's pair of sixes. The turn was the
, the river was the
and Kelopuro earned the massive pot, leaving both of his opponents to rebuy.
Who's Up? Who's Down?
This week's winners: Patrik Antonius ($1.06 million), Phil Ivey ($620,000), Urindanger ($546,000)
This week's losers: Gus Hansen (-$744,000), Ziigmund (-$698,000), LarsLuzak (-$554,000)
Biggest 2009 winners overall (estimated): Hac "trex313" Dang ($3.7 million), Mark Vos, ($1.9 million), Patrik Antonius ($1.7 million), Phil Ivey ($1.3 million), _FullFlush1_ ($1 million)
Biggest 2009 losers overall (estimated): Tom "durrrr" Dwan (-$3.3 million), Brian Hastings (-$990,000), luckexpress10 (-$803,000), papa ninja (-$715,000), world1969 (-$676,000)
Editor's Note: Nicole Gordon's "The Online Railbird Report" summarizes the biggest matchups in the online game. Many of the largest online collisions take place at Full Tilt. Why not join the fun?