The Online Railbird Report, Vol. 5: Who is 'Gypsie Queen'?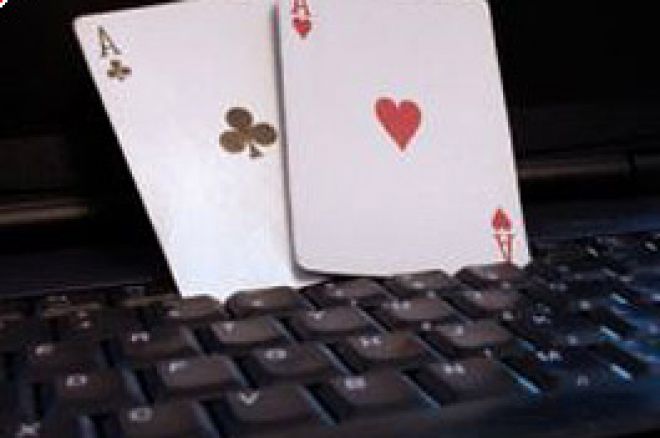 If last week's high-stakes action was subdued, this week it was positively swinging. In the last seven days we witnessed the return of Tom "durrrr" Dwan to the felt after a mini-break, some massive swings for Brian "tsarrast" Rast, and the appearance of a new face on the $500-$1,000 scene —a mystery man or woman called "Gypsie Queen" who served as a catalyst for a slew of full-ring HA action. So who is Gypsie Queen? We have a few guesses.
"Gypsie Queen" Drops $360,000 in $500/1,000 HA Debut
There was a line out the virtual door in the wee hours of Wednesday morning to get in on the action with Gypsie Queen at the "Ivey Mix" and "Patrik's Paradise" $500/1,000 HA tables on Full Tilt Poker. After all, it's not that often that a new face shows up in games that play this high. Along with regulars like Hac "trex313" Dang, Phil "OMGClayAiken" Galfond and Patrik Antonius, several players normally not found at the nosebleed stakes bought in for a shot at this stranger, including Cole South and David Benefield. Speculation was rampant as to Gypsie Queen's identity, many online railbirds believing that we were witnessing the return of Cirque du Soleil founder Guy Laliberté to the high-stakes cash games, where he dropped over $17 million in 2008. Others speculated that the man behind the gypsy avatar was former Full Tilt Pro David Benyamine, who had previously been playing under the handle "MR B 2 U SON" but hadn't been seen in recent weeks.
Whoever Gypsie Queen turns out to be, he did take down one of the session's largest pots, though his losses ended up crossing the $360,000 mark over the course of the evening. Phil Ivey opened the action with a raise to $3,000, Tom Dwan called, Gypsie Queen called from the small blind, and SxMxF bumped it to $15,000 from the big blind. All three of his opponents called the additional $12,000. The flop came down
and Gypsie Queen led at it for $60,000. SxMxF got out of the way, Ivey gave up his hand, and Dwan moved all in for $109,788. Gypsie Queen called all in for the $25,709 he had behind and turned up
for trip nines with a king kicker while Dwan revealed
for trip nines with a jack kicker. The turn brought the
, the river the
and Gypsie Queen coolered Dwan, raking in the $231,416 pot.
Dwan Resurgent, Battles Ivey in Heads-up PLO
Tom "durrrr" Dwan was back on the felt with a vengeance this week, booking over $454,000 in winnings during the week over the course of 70+ sessions. His most notable meeting came in a five-hour $500/1,000 heads-up match with Phil Ivey Saturday morning on his "durrrr" deep-stacked PLO table as well as Ivey's "Thunderdome." Fittingly enough, each player was up a significant amount on his own personal table, with Ivey ending up as the $180,000 winner when all was said and done. Though Dwan was out in front at one point by over half a million, Ivey went on a tear late in the match, winning over $600,000 in the last 20 minutes of play, before Dwan cried uncle and declared his desire to stop playing and hit the showers. Though Ivey laid claim to the majority of the smaller pots, it was actually Dwan who took down six out of the seven largest pots of the match, including this $335,000 monster.
Ivey opened for $3,000, Dwan raised to $9,000 from the big blind and Ivey called. Dwan checked the
flop over to Ivey, who bet $14,000. Dwan called. The turn was the
and Dwan checked again. This time Ivey checked behind and they went to the river—the
. Dwan checked a third time, opening the door for Ivey to bet $40,000. Dwan, though, put in a raise to $166,000 and after a long think, Ivey made the call. Dwan showed down
for the nut flush and Ivey mucked.
"Tsarrast" Weathers the Swings
Brian "tsarrast" Rast had some huge wins and some soul-crushing losses this week in the $500/1,000 HA games. Playing over 80 sessions, he had some huge sessions Thursday night, booking a $586,000+ win, only to drop nearly $845,000 on Saturday in the $500-$1,000 HA games. Overall, he finished the week in the black, with over $664,000 in winnings. One of his biggest single-hand losses came in this multi-way pot on the "Hansen's Gym" table:
Ahtata, trex313, and Rast all limped in for $1,000 before Phil Ivey made it $6,000 to go. Tom Dwan flat-called, and all three limpers called as well. The flop came down
and Ivey led out for $23,000. Dwan, ahtata, and trex313 all folded, while Rast raised to $99,000. Undeterred, Ivey moved in for $161,206 and Rast made the call. Ivey showed
for an overpair and the nut flush draw while Rast turned up
for top two pair. Ivey made a set on the turn when the
fell and hit his flush on the river with the
, dragging a pot worth $352,409.
Who's Up? Who's Down?
This week's winners: Gus Hansen ($943,000), Patrik Antonius ($807,000), Brian "tsarrast" Rast ($664,000)
This week's losers: Di "Urindanger" Dang (-$1.69 million), Hac "trex313" Dang (-$868,551), Gypsie Queen (-$360,000)
Biggest 2009 winners overall (estimated): Hac "trex313" Dang ($2.9 million), Patrik Antonius ($2.45 million), Mark Vos ($1.87 million)
Biggest 2009 losers overall (estimated): Tom "durrrr" Dwan (-$2.9 million), Di "Urindanger" Dang (-$1.88 million), Brian Hastings (-$892,000)
Editor's Note: Nicole Gordon's "The Online Railbird Report" summarizes the biggest matchups in the online game. Many of the largest online collisions take place at Full Tilt. Why not join the fun?