The PokerNews Interview: Jack Effel on the 2009 WSOP, Part 2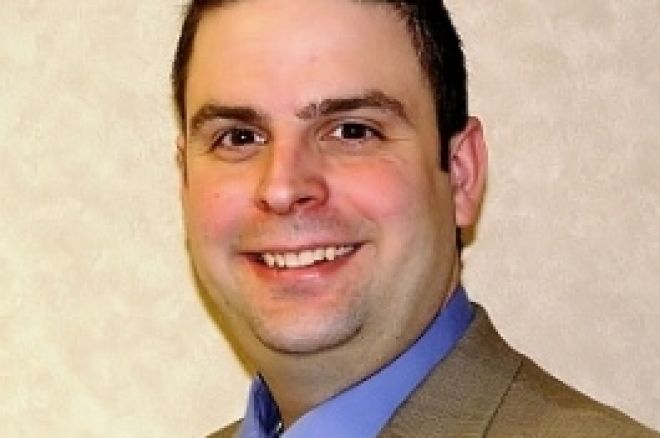 In Part 1 of this interview, World Series of Poker Tournament Director Jack Effel shared some of the general changes that are in store for the 2009 WSOP. In this concluding section, Effel talks about some of the most distinctive events on the '09 calendar and shares his insight on some of the most-discussed WSOP topics of recent weeks:
PokerNews: Rebuy tournaments, or the lack thereof in this year's series, have already received lots of discussion. Can you detail the thought process behind their removal?
Jack Effel: The rebuys have been removed; there will be no rebuy events at the WSOP. There was a lot of discussion about the competitive strategy within rebuy events and the perceived advantages for players who can afford to rebuy more than others who cannot. No one knows whether that is really a true competitive edge or not, but it is definitely a perceived competitive edge. The rebuy events are crazy; they entice players to collude. They're definitely a lot of fun, but they may not be the most competitive in that respect. And, they hurt a lot of players' bankrolls. They really do. Not to say that they [don't] have every right to spend their money as they want to, but when a player spends $10,000 playing in a $1,000 tournament, he's going to be limited in whatever else he wants to play. I'm not saying that's a bad thing; to manage the buy-ins – that's one good point for the rebuys. Really, the main reason is whether there's a competitive advantage for those that can make [repeated] rebuys over others who can't.
Now, if you have a structured rebuy where you can only rebuy once or twice, that's more of a level playing field and you can get away with that. So what we've done to respond to those events that used to be rebuy events is to take a little different approach. What we're going to do this year is exactly what we did with the World Championship of pot-limit Omaha last year. We're going to take all our pot-limit Omaha events, our two deuce-to-seven no-limit events, and our [$3,000 triple-chance event], and we're going to issue a certain portion of the player's chips at the beginning, and they're going to get add-on chips. Any time during the first couple of levels, they can exchange these add-on chips for another portion of their buy-in until all their chips are in play. At the end of the add-on period, all players who haven't taken their add-ons are then forced to take them, and the tournament plays down from there.
What this does is decrease the volatility of the regular events, so you have a chance to take a couple of beats and still be in the tournament without being knocked out. It gives you the feel of the "rebuy" scenario, which is why players like the rebuy events, and it's kind of a twist – it creates a new scenario that players have to learn poker strategies for. It's a game-changer, moving forward for the future.
PN: Tell us about the 40th Anniversary event.
Effel: We're looking forward to that event. It's going to be a huge prize pool. All the great players of the world will be in that event – big buy-in [$40,000], 120,000 in chips, big no-limit event – it's definitely going to be a spectacle at the WSOP this year.
PN: How many players are you hoping for this event?
Effel: We're looking at somewhere between 200 and 300 players for this event.
PN: Can you tell us more about Event #4, the new "Stimulus Special"?
Effel: It's like the Ladies and the Seniors events, but there are some subtle differences. One difference between the Ladies and Seniors and this one is that this will have 5,000 to 6,000 players. This is going to be the event that everybody wants to play in. We'll have players from everywhere coming out of the woodwork to play poker in this one. $1,500, believe it or not, actually stops a lot of people from playing. We want to bring new players to the World Series of Poker, we want everybody to participate. We want everybody to have a shot at a bracelet. I think this is a great way to do that. It's also a great way to say something about the times that we're in. People are going to be like, "I don't know if I want to go to the World Series of Poker this year. I can't afford to play in the events!" You know what? Those guys are still going to come and play in a thousand-dollar event.
PN: In combination with the 40th-anniversary event, will the Stimulus Special help the 2009 WSOP get off to a roaring start?
Effel: Historically, that first weekend is always huge. We get a ton of action, a ton of players in. Then it slows down a little bit; players come in and out on the weekends. Then, a few days before the Main Event, they all start showing up again and we get this massive rush up until the last four or five days of the tournament. Truly, we'll get more players in and offer something to everyone, and enhance the structures we've used in the past to give more play to the players. We'll give everybody the most opportunity to win bracelets and money.
PN: There seems to be a formalization and expansion of the $10,000 "World Championship" events across more poker disciplines this year. Can you elaborate on this?
Effel: They were very popular last year. All of them had the greatest players in the world competing for big prize pools, gold bracelets, "Champion" status – they were hugely successful last year. We want to continue that trend this year as well. Obviously, in prior years the "World Championship" events were $5,000 apiece. That threshold got raised in 2008 to $10,000 because that's truly the price level for a championship event. Even non-WSOP
, other competing major tournaments around the world — $10,000 and up, that's your world-championship event. $5,000 got to a point where it was too small, so now you have events that are priced where they need to be for the types of players that participate in them. It basically evolved to that point for these events. We're excited to have them back. They're always great to watch, they always crown a champion, and they're really great events.
PN: The Main Event virtually mirrors last year's Main Event, including the four-month final-table hiatus. Is it fair to assume that Harrah's was very pleased with the way the 2008 Main Event played out?
Effel: Absolutely. It was a success. It was very exciting. The feel of the Penn and Teller Theater here at the Rio was unlike anything I've ever experienced. To be up there on the stage with the final table and all the hype around it – it was cool! It was really cool for a final table. Who'd have thought that people would really want to see it that way? You wouldn't believe how many spectators showed up just to watch it and support their players – family, friends, whoever. It was a spectacle. It was fun, it was highly successful, and I'm excited that we're going to do it again.
PN: Sum up the 2009 World Series of Poker for us, if you would.
Effel: There's no better place to play this summer than at the Rio during the world series of poker if you're a poker player. There's going to be tons of huge prize pools, the chance to win a coveted gold bracelet, and the best value proposition ever offered in the 40 years of the WSOP. Hotel rates as low $69 at the Rio depending on the night that you stay. 38 different events priced at $2,500 or below. More than ever, for the recreational players, they can afford to chase their dream. If there was a year that you wanted to come out to the World Series of Poker, 2009 is the year.