The PokerNews Profile: Joe Sebok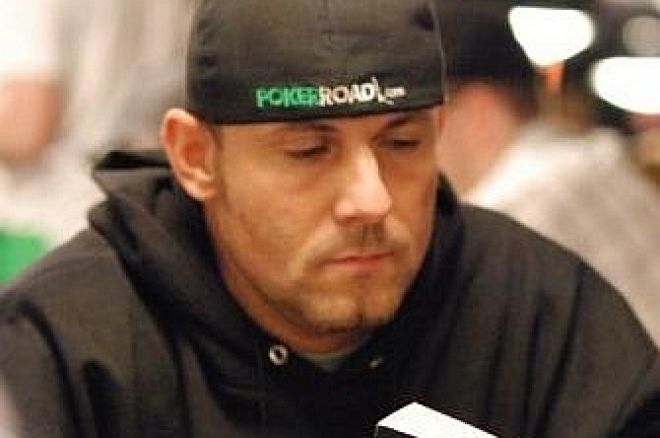 Joe Sebok has an unfortunate nickname. After finishing in seventh place on the television final-table bubble not once, but twice, on the World Poker Tour, Sebok's pals started needling him with the moniker "Seventhbok". One of the friendliest, most down-to-earth players you'll encounter on the tour, Sebok takes it all in stride, even when losing a prop bet to Gavin Smith at the 2006 World Series of Poker which required him to play the Main Event in a series of costumes, including Spider-Man, Wonder Woman, and a furry brown bear… wearing a diaper.
With four years as a professional player under his belt, the 31-year-old has amassed over $1.7 million in tournament earnings, but is still hungry for a victory in a major $10,000 buy-in event. Count in the added pressure of a famous father with a hat trick of WSOP bracelets, running his own business, and you have one ambitious young man.
Joe Sebok was born on March 25, 1977. From the age of six he was raised by his stepfather, Barry Greenstein. Though the household was competitive in terms of academic achievement, poker wasn't a part of his childhood or adolescence; in fact, Greenstein hardly ever talked about the game to Sebok or any of his other children. Sebok instead preferred to compete on the field, playing sports throughout high school. His excellent grades got him accepted to the University of California- Berkeley, and he graduated in 1999 with a degree in psychology. After graduation, he stayed in the San Francisco Bay area and worked a series of jobs at dot-com start-ups, but was laid off four times before his 24th birthday.
Sebok decided to hit the road, packing up his truck and making a long sojourn across America, sleeping on friends' couches or camping out when he couldn't find a place to stay. When he returned to California the poker boom was underway, and not wanting to commit to a corporate lifestyle, Sebok turned to his dad and asked him if he thought he could make it as a professional player. To Sebok's surprise, Greenstein believed he could, and he started studying the game in earnest.
Sebok's first forays into live play came at San Francisco's Lucky Chances Casino, where he got his feet wet playing $2-4 and $3-6 limit hold'em. Only a few weeks after he started playing, Sebok entered the casino's weekly limit hold'em tournament and finished third. From there, he was hooked. Sebok made his first trip to the WSOP in 2005 and ended up making two final tables, in the $5,000 Limit Hold'em event where he finished fifth and the $5,000 Pot-Limit Hold'em event, coming in eighth.
Sebok will tell you himself that he felt unprepared and inexperienced compared to some of his seasoned opponents, and that it was a miracle that he earned the results he did. He continued to play, continued to learn, and continued to travel the circuit, racking up five cashes in Bellagio events at the end of 2005, including a 31st-place finish in the $15,000 WPT Five Diamond Classic. He cashed two more times on the WPT in early 2006, at Borgata and Bay 101, and earned his first major tournament win at the Mirage Poker Showdown, winning the $1,500 No-Limit Hold'em event for $150,165. His second victory came only weeks later in the $2,425 main event in the Commerce Casino's Heavenly Hold'em tournament series, for which he banked $209,060. The wins gave him a serious injection of confidence heading into the 2006 WSOP, where he cashed three more times.
Sebok won his third tournament of the year at Bellagio in October 2006, taking down the $5,000 No-Limit Hold'em event at the Festa al Lago V for $267,295. He notched another victory when he and Greenstein teamed up for the World Poker Tour's made-for-TV "Fathers and Sons" event, and yet another at the 2007 L.A. Poker Classic, winning the $2,500 Limit Hold'em event for $96,750. From there he moved on to Bay 101, where he made his first "Seventhbok" finish, bubbling the TV final table in seventh place. Two weeks later he made another deep run, finishing 13th at the WPT World Poker Challenge in Reno, and over the summer, he returned to the WSOP and made five cashes. Immediately following the WSOP, Sebok entered the 2007 WPT Legends of Poker at the Bicycle Casino but ended up falling to the seventh-place curse once again (and witnessed the birth of his nickname). In 2008, Sebok began concentrating on a new venture, founding the popular website PokerRoad. Sebok also co-hosts the site's most popular radio hour, "PokerRoad Radio," with Ali Nejad and Gavin Smith.
When he's not traveling the tournament circuit, Joe Sebok lives in Los Angeles, CA.