Holger Kanisch on Top After PokerStars.com EPT Dortmund Day 2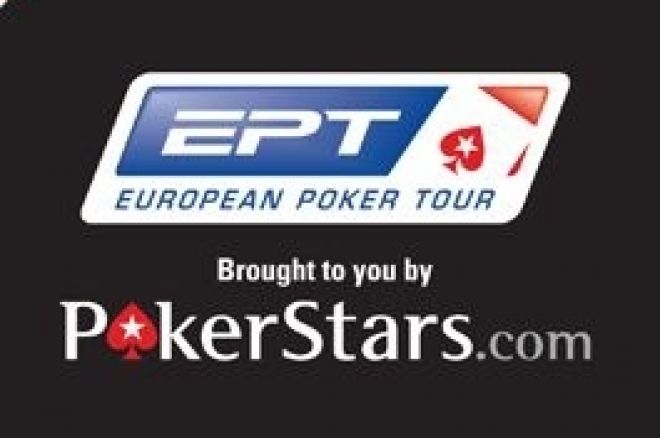 Just 34 players will be returning for Day 3 of the PokerStars.com European Poker Tour Dortmund Main Event, with the three biggest stacks all owned by players representing Germany. Holger Kanisch ended the day with the chip lead with over half a million chips, followed by Marc Gork and Sandra Naujoks. Trailing the Germans in fourth place is British player Steve Jelinek, who began Thursday with just 20,000 chips, but ended with nearly 350,000.
Germany has been well represented this week in Dortmund, with exactly half (17) of the remaining players hailing from the tourney's host country. Meanwhile, PokerStars qualifier Brandon Hall is the lone remaining American left in the event, with his stack of almost a quarter million in chips placing him in eighth. Also still in the hunt are Day 1 chip leaders William Thorson (currently 17th) and Marco Noll (20th).
An ongoing story during Day 2 of play was the success of the last two champions of EPT Dortmund, Andreas Hoivold of Norway (who won in 2007) and Mike McDonald of Canada (last year's champ). Both players are well positioned to compete for a second title. Hoivold's stack of 223,000 places him just outside of the top ten, while McDonald's 337,500 has him in fifth place heading into Friday's Day 3.
There were 252 players in the field when play began on Thursday, and it took about eight hours to reach the final 64 and the cash. Players will play down to the final eight on Friday, then Saturday those who survive will compete for the €917,000 first prize.
Here is how the top ten looks at the end of Day 2:
Holger Kanisch — 526,500
Marc Gork — 441,500
Sandra Naujoks — 410,500
Steve Jelinek — 347,000
Michael McDonald — 337,500
[Removed:40] — 325,500
Cengizcan Ulusu — 286,000
Brandon Hall — 249,500
Martin Bjerring Hansen — 248,500
Florian Langmann — 245,500