Team Aced Wins Dream Team Poker II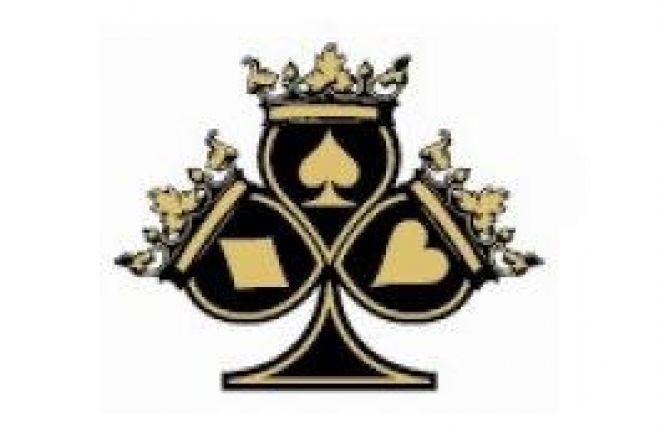 The talk of the poker world last weekend was the Dream Team Poker tournament at Caesars Palace, where a terrific time was had by all. It was the second running of the novel team-based format poker tournament, the first for which registration was not restricted to invitees. Team Aced, consisting of 2006 world series of poker Main Event champion Jamie Gold, Ashley Nataupsky, and Houston Waldie, claimed first prize in the team category, with Danny Nelson of Team BikerHaven.net claiming top individual honors.
A total of 148 three-player teams entered the two-day event, meaning there were 444 players altogether. The entry fee was $550 per player, or $1,650 for each team. A portion of the prize pool was set aside for individual players, with the top 25 finishers cashing. The rest was reserved for the top seven three-player teams.
When a player was eliminated, his or her team received whatever number of points matched that player's finish; for example, finishing 147th place netted one's team 147 pts. Also, only the best two team members' scores were counted. Since Team Aced finished with the lowest number of points, it took the first place team prize of $59,940. Meanwhile Danny Nelson, who started the second day of play in 16th place but managed to hang on to be the last player standing, took home the $24,063 prize for top individual honors.
By the time play had come down to two tables left on Sunday, Team Aced had locked up the title thanks to the fact that it was the only team left with two of its members — Gold and Nataupsky — still alive. Gold would eventually depart in ninth place while Nataupsky made it all of the way to fourth, giving Team Aced a winning score of 13 points. "It's the most fun you can have without $12 million on the line," said an excited Gold afterwards. "My WSOP bracelet is in a vault, but my Dream Team Poker trophy will be on my mantel for all to see."
Finishing behind Team Aced were the Claddaghs (second, $33,300), the Clones (third, $15,984), Party at the Mansion ($10,656), and the Hellmuth Busters ($6,660). On the individual side, Nelson defeated Philip Rousseux (of the Claddaghs) heads up, with Rousseaux taking $13,320 for finishing second. Jerry Percival (of Team Runner Runner) finished third ($7,922), Natupsky took $6,666 for her fourth-place finish, and John Regis (of Poker Masters) was eliminated in fifth ($5,328).
The event attracted a large number of high-profile professional players, including Justin Bonomo, Todd Brunson, Johnny Chan, T.J. Cloutier, Kristy Gazes, Phil Hellmuth, Kelly Kim, Mike Matusow, Tom McEvoy, Tiffany Michelle, Lisa Parsons, Dennis Phillips, David "Chino" Rheem, Erica Schoenberg, Shane Schleger, Joe Sebok, David Williams and Jerry Yang. Celebrities were there in force, too, including actors Chris Masterson and Mekhi Phifer, NBA player Chris Mills, and L.A. Lakers owner Jerry Buss.
Players clearly enjoyed the novel format, particularly the chance to root their fellow teammates on after they had busted out. "There was a level of excitement in the air that you don't see at most tournaments," said Dream Team Poker CEO Daniel Delshad, who suggested it likely there will be more team-based tournaments at Caesars Palace in the future.
Get Your PokerStars Marketing Code on PokerNews.com - Be sure to enter the PokerStars marketing code when registering a new account on PokerStars.com