Women's Poker Spotlight: 2009 Women in Poker Hall of Fame Voting Opens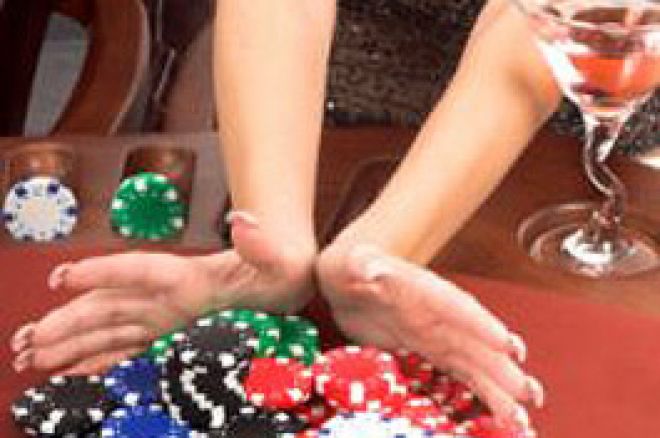 The Women in Poker Hall of Fame (WiPHoF) has announced that voting is now open for members to cast their vote for their favorite women poker players into the Hall of Fame. The second annual Women in Poker Hall of Fame Induction Ceremony and Dinner/Dance is set to take place on June 5th at The Golden Nugget in Las Vegas.
The Women in Poker Hall of Fame was designed by Lupe Soto, founder of LIPSTour, to honor the legacy and spirit of women who have contributed to developing poker into the global success it is today. Created not only to honor women poker players but also those who have contributed to the promotion of women in poker, WiPHoF looks to bring recognition to women who have proven themselves worthy of respect and appreciation in the poker arena.
The Women in Poker Hall of fame is being led by a highly respected, veteran team that includes poker industry leaders Soto, professional player Karina Jett, professional player and industry professional Allyn Jaffrey Shulman, professional player and poker industry professional Maureen Feduniak, Director of Marketing at Ocean's Eleven Casino Suzanne Carter, and production manager and poker player Gyla Whitlow.
Last year's event was piloted by Master of Ceremonies Mike Sexton and featured keynote speaker Jan Fisher. The event, held at Binion's in Las Vegas, was orchestrated by Professional Event Director Gyla Whitlow of Houston, Texas. The inaugural members of the WiPHoF were Barbara Enright, Linda Johnson, Marsha Waggoner, and Susie Isaacs, all who have contributed successfully to the recognition of women's poker.
In order to be considered for nomination to the WiPHoF candidates must be an active player or industry leader for at least 15 years (January 1994 to present, is the minimum amount of time.). The nominee also must have contributed to the world of poker in some significant way. This person can qualify by either winning major poker tournaments, or by making significant contributions to the industry of poker. The contender must be a proponent of women's poker. Even if she does not play in women's events, she must support them. Only members in good standing may nominate candidates for the 2009 Hall of Fame.
In an effort to promote the true spirit of the poker community WiPHoF has partnered with Poker Gives. Poker Gives is a charity organization comprised of leaders in the poker industry whose mission is to raise funds through the poker world to be donated to mainstream charities. Collectively this industry and the players have an opportunity to actually make a difference and to create a better world by providing a variety of social services to those in need.
Check out the FullTilt First Deposit Bonuses on PokerNews.com