The Online Railbird Report, Vol. 7: Bellagio Beckons in Slow Online Week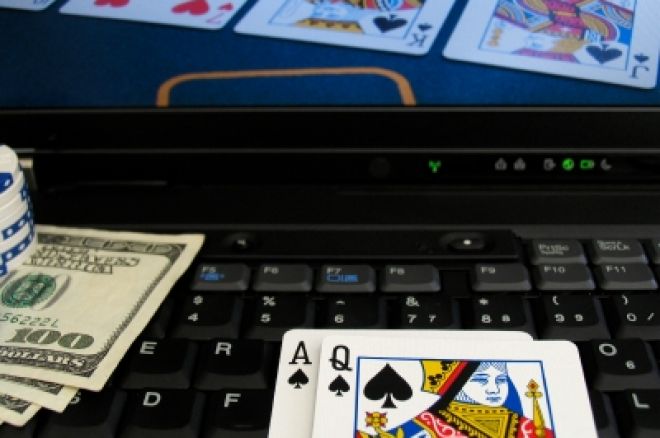 "Dude… where is everyone?" That was the question many online railbirds were asking this week, as the "durrrr Challenge" remained on hiatus and the high-stakes action on Full Tilt slowed to a near-crawl. The short answer is Bellagio, where many online regulars were playing in the live $3,000/6,000 mixed-game action that has been running over the last several days with a lineup including David Benyamine, Sam Farha, David Oppenheim, Johnny Chan, Doyle Brunson, Eli Elezra and Justin "BoostedJ" Smith, among others. While much of the nosebleed-stakes games on Full Tilt were played heads-up this week, including several bouts between Phil Ivey and Tom "durrrr" Dwan, many well-known pros also flocked to PokerStars' new high-stakes eight-game tables, where the rotation includes no-limit hold'em, pot-limit Omaha, 2-7 triple draw, and the five limit H.O.R.S.E. games. This week also saw the return of one of online poker's biggest names to the high-stakes arena, Brian "sbrugby" Townsend, who is back in action at the $200/400 level and above.
8-Game Action Heating Up on Stars
The $100/200 and $400/800 eight-game action started really picking up this week on PokerStars. On Wednesday afternoon no fewer than five tables of $100/200 were running, populated with pros such as Steve "MrSmokey1" Billirakis, Marco "NoraFlum" Johnson, Eugene "MyRabbiFoo" Katchalov, Sergey "gipsy74" Rybachenko, Daniel "steamraise" Alaei, and Ariel "Vick is God" Schneller. One table, featuring a player by the name of "pachabel" (rumored to be Jamie Gold) had a waiting list three deep at one point. Daniel Negreanu and Doyle "texdolly" Brunson have been appearing regularly in the $400/800 8-game mix along with Justin "BoostedJ" Smith, Nick "TheTakeover" Schulman, Mark "whywhy99" Seif, and Dan "Lenny" Heimiller.
Townsend Back in Action at $200/400 PLO
Seats filled up quickly when Brian Townsend bought in to a $200/400 pot-limit Omaha game on Full Tilt Tuesday afternoon. The likes of Tom "durrrr" Dwan, Phil "OMGClayAiken" Galfond, Chau Giang and "ahtata" all sat in as Townsend made one of his first forays into the super high-stakes games since dropping back down in levels at the end of 2008.
As you may remember, last fall Townsend had his red pro status suspended by Full Tilt Poker for six months after it was discovered that he had been playing under multiple screen names on the site. Townsend admitted to the multi-accounting, confirming that he had been playing lower limits ($25/50 and $50/100) under a different name after enduring a break-even year in the $200/400 games. Townsend apologized in numerous interviews and noted that it was his own ego that led him to make that unfortunate decision, not wanting everyone to see that he had to drop down and grind his roll back up. Well, Townsend's name is back in red now and on his blog he recently wrote about how he had turned $100,000 into $800,000 in the space of six months and was ready to wade back into the shark-infested waters at $200/400 and above.
Townsend booked a solid $154,000 profit in the game and took down the session's largest pot, against ahtata and Tom Dwan. Townsend was the initial raiser, making it $1,400 to go from UTG, Dwan reraised to $4,800, ahtata flat-called from the button and Townsend called. Townsend checked the
flop, Dwan moved all in for the $9,200 he had behind, ahtata flat-called again, and Townsend called as well. The
landed on the turn and Townsend fired out $30,000. Ahtata called. When the
hit the river, Townsend checked, ahtata bet $51,300 and Townsend moved all in for $81,109. Ahtata gave up on his bluff and folded, with Townsend showing
for the nut flush as he raked in the $205,200 pot.
Benyamine on the Comeback Trail
After returning to the high-stakes action on Full Tilt earlier this month, David "MR B 2 U SON" Benyamine booked a $116,000-plus profit this week after playing several heads-up $500/1,000 PLO matches with Gus Hansen along with some short-handed $500/1,000 HA against Ziigmund (Ilari Sahamies), HarrisMP, durrrr and and Patrik Antonius. On Saturday night, a $500/1,000 HA game came together on the "Patrik's Paradise" six-max table with Benyamine as the catalyst. The first to get seats were Gus Hansen, Hac "trex313" Dang, Juggle This, and Phil Ivey while Eli Elezra was first on the waiting list. While playing in the five-handed HA game, Benyamine was also waiting for customers at $2,000/4,000 and $1,000/2,000 H.E.R.O.S., $200/400 deep-stack six-max PLO, and $2,000/4,000 Omaha 8 or better. Unfortunately, the game didn't last too long — Ivey quit after only a few hands and Hansen departed 45 minutes later. By then, Benyamine had run up a $240,000-plus stack that had the entire table significantly covered. All in all, Benyamine left the game more than $76,000 to the good.
Benyamine won the session's largest pot, a $168,000 monster against Tom Dwan. Dwan opened for $2,400, Benyamine raised to $3,800 from the button and Dwan called. Dwan checked the
flop, Benyamine bet $9,000, Dwan raised to $36,100, Benyamine came back over the top for $117,400, and Dwan called all in for $43,502. Benyamine turned over
for two pair and an open-ended straight draw while Dwan held
for an overpair. The
on the turn made Dwan kings up, but gave Benyamine a full house and the
on the river improved it even further, to deuces full of eights, earning him the $168,301 pot and felting Dwan.
Who's Up? Who's Down?
This week's winners: Patrik Antonius (+$924,000), Tom "durrrr" Dwan (+$708,000), Ilari "Ziigmund" Sahamies (+$494,000)
This week's losers: Gus Hansen (-$819,000), Sami "LarsLuzak" Kelopuro (-$534,000), HarrisMP (-$324,000)
Biggest 2009 winners overall (estimated): Gus Hansen (+$3.2 million), Hac "trex313" Dang (+$3.1 million), Patrik Antonius (+$2.9 million)
Biggest 2009 losers overall (estimated): durrrr (-$2.45 million), Di "Urindanger" Dang (-$1.78 million), ahtata (-$972,000)
Check out the FullTilt First Deposit Bonuses on PokerNews.com - The number one source for everything poker on the internet.