The Online Railbird Report, Vol. 8: 'durrrr' Back in Black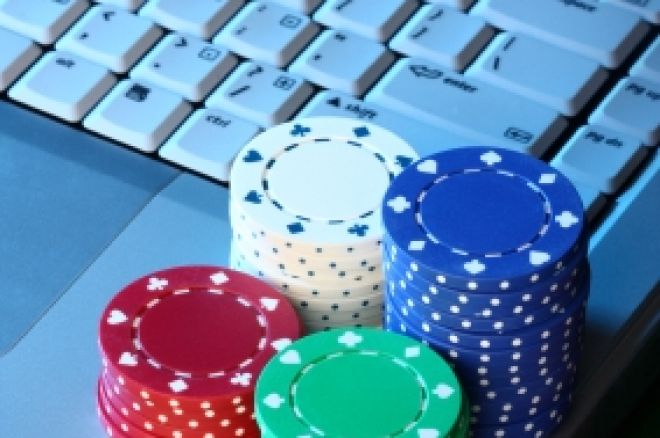 It was another relatively slow week in the high-limit online cash games, as the live action surrounding the upcoming $25,000 buy-in WPT Championships at Bellagio continued to draw several high-stakes regulars away from their computer screens and into the poker room. Daniel Negreanu even took to his Twitter account while playing in Bobby's Room on Monday night, sending out live updates about his play in the $3,000/6,000 mixed game that ran well into the following morning. However, despite the limited number of games running, there were record swings and half-million dollar pots exchanged among the dedicated few who stuck around to play each other short-handed and heads-up, including Patrik Antonius, Ilari "Ziigmund" Sahamies, Tom "durrrr" Dwan and Gus Hansen.
Durrrr Wipes Out $4 Million in Losses
On March 1, 2009, Tom "durrrr" Dwan was stuck $4 million for the year from playing in the $500/1,000 games on Full Tilt. That's a sum that would suck the wind out of any player, no matter how high their regular game plays. Dwan, however, isn't one to let a loss like that, however staggering, affect his confidence. Though he had been slowly crawling out of the hole, having erased $1.5 million of his losses over the course of the last five weeks, Dwan closed the rest of the gap within only the last seven days, hauling in $2.38 million in winnings at $500/1,000 HA and $500/1,000 PLO. This puts him only $70,000, or less than one buy-in at his regular game, away from even.
So how did he get there? Some monster heads-up sessions had a lot to do with it. Dwan posted his biggest sessions this week playing heads-up $500/1,000 PLO, taking $536,000 off Gus Hansen in a two-table heads-up match at the "Hansen Knockout" and "Hansen Hangout" tables on Monday afternoon, and $519,000 from Ziigmund early Wednesday morning across three tables of $500/1,000 PLO. Later in the afternoon on Wednesday, he picked up another $538,000 playing six-max $500/1,000 HA with a rotating cast of characters including Phil Ivey, Erik Seidel, luckexpress10, Sami "LarsLuzak" Kelopuro, martonas, Patrik Antonius, Juggle this and Hac "trex313" Dang. Finally, Dwan capped off Wednesday evening with another $637,000 win courtesy of Gus Hansen across four simultaneous tables of heads-up $500/1,000 PLO.
Of the $2.38 million Dwan raked in this week, over $1.45 million of that profit came from pots played against Gus Hansen, who booked total losses of $1.7 million this week.
Ziigmund Wins $544,000 Pot in Three-way PLO All-in
It didn't crack the top ten when it came to the largest pots ever played online, but a $544,000 monsterpotten among three loose-aggressive Finnish stars is still cause for excitement at the rail. At about 8:20 p.m. EDT on Thursday evening, Patrik Antonius, Sami "LarsLuzak" Kelopuro, Ilari "Ziigmund" Sahamies and "martonas" were playing four-handed $500/1,000 HA. Kelopuro opened with a raise to $3,500, Sahamies called, and martonas bumped it to $15,000. Antonius was next to act and flat-called from the big blind, with Kelopuro and Sahamies also coming along for an additional $11,500 each. Martonas checked the
flop, Antonius bet $60,000, Kelopuro called all in for $46,677, and Ziigmund re-potted all in for $284,201. Martonas gave up the ghost and mucked, but Antonius made the call for the $158,972 he had behind. Here's a look at their hole cards:
Kelopuro
(second-nut straight, backdoor heart draw)
Antonius
(king-high club flush draw, gutshot straight draw)
Sahamies
(nut straight, queen-high club flush draw)
The turn came the
, giving Kelopuro outs with an ace-high flush draw. Sahamies had the current nuts with his jack-high straight but this hand was far from over, as his opponents had half the deck in flush outs. The river, though, was a safe card for Sahamies, falling the
to earn him the $200,032 main pot and the $344,590 side pot for a total haul of $544,623. Ship it!
Profbackwards Makes a Rare Online Appearance
Ted "profbackwards" Forrest is a consistent force in live mixed games but this week he put in a few appearances online, dabbling in the high-stakes pot-limit Omaha games on Full Tilt at limits from $50/100 to $300/600. On Tuesday morning he played a $50/100 session against Yevgeniy "bballer88" Timoshenko and after two hours of heads-up play, quit $44,000 to the good. In one of the session's largest pots, Forrest opened for a min-raise to $200 from the button and Timoshenko called. The flop came down
, Timoshenko check-raising Forrest's $300 bet to $1,000. Forrest called and they saw a turn card, the
. Timoshenko led out for $2,000 and Forrest called. The river was the
and Timoshenko fired one last bullet for $5,000. Forrest, however, bumped it to $18,100 and after his time bank ticked down, Timoshenko made the call. Forrest rolled over
for a jack-high straight on the flop, raking in the $42,599 pot as Timoshenko mucked.
Matt Hawrilenko Hauls in $300,000 from $1,000/2,000 LHE Heads-up Bout
Matt Hawrilenko is often seen waiting for takers at the high-stakes limit hold'em tables on Full Tilt but only rarely gets action. It's to be expected when you're perhaps the best online limit hold'em player in the world. Friday night, however, fellow red pro Markus Golser took a seat at Hawrilenko's $1,000/2,000 LHE table and the two ended up battling it out for over four hours. After over 1,100 hands, Hawrilenko finished up nearly $300,000 on Golser—a feat even more impressive when you consider that this was limit poker and pots rarely crossed the $30,000 mark during this match.
In one key hand, Golser raised to $2,000 from the button and Hawrilenko called. Hawrilenko checked the
flop, Golser bet, Hawrilenko raised, Golser three-bet, Hawrilenko called and Golser called. The
landed on the turn and this time Hawrilenko led out, Golser raised and Hawrilenko flat-called. The river was the
and Hawrilenko check-called Golser's final $2,000 bet. Golser had turned two pair with
, but Hawrilenko was never behind, flopping jacks up with
to take down the $24,000 pot.
Who's Up? Who's Down?
This week's winners: Tom "durrrr" Dwan (+$2.38 million), Ilari "Ziigmund" Sahamies (+$948,000), Phil "OMGClayAiken" Galfond (+$324,000)
This week's losers: Gus Hansen (-$1.7 million), Hac "trex313" Dang (-$381,000), Juggle This (-$386,000)
Check out the Full Tilt First Deposit Bonuses on PokerNews.com - the #1 source for everything poker on the internet.