PaddyPower.com Irish Poker Open, Day 3: Andrew Pantling Heads Final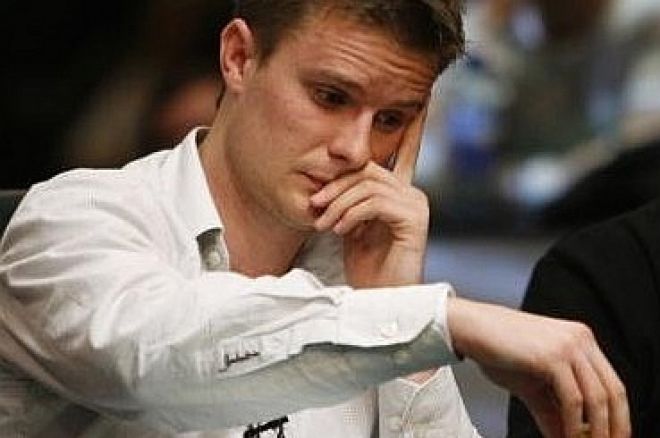 With 64 players returning for Day 3 of the PaddyPower.com Irish Poker Open, a long day's work awaited to determine the eight-handed final table. The day featured bad beats, outdraws, a "Sole Survivor" crowned and Andrew Pantling amass a huge chip lead on his way to a final table berth.
All 64 of the players returning for Day 3 were in the money, so the action was quick to start the day. Bustouts went at a rate of one per hand for a while, with Dave "El Blondie" Colclough among the early bustouts. Colclough moved all in preflop over the top of Niall Smyth's preflop raise, and Smyth called with
. Colclough tabled
, and could only watch as the flop came down
to give Smyth top pair. The turn and river failed to bring a seven for Colclough, and he was done early in the afternoon. Other notable early eliminations included Pascal Perrault, Roy Brindley and veteran WSOP tournament director Charlie Ciresi.
PaddyPower.com sent 101 qualifiers to the Irish Open, each vying for the title of "Sole Survivor" in addition to an Irish Open championship. The last qualifier standing picked up an extra €100,000 in cash and tournament buy-ins. Marcel Koch picked up the "Sole Survivor" bonus when Mika Paasonen busted midway through Day 3. Paasonen limped in from the small blind and Evan Hunt min-raised. Paasonen called with
, and the flop came down
. Hunt moved all in with
, and Paasonen called with top pair. Paasonen held the lead until the river, when the
landed to give Hunt the bigger pair and send Paasonen home one spot short of being PaddyPower.com's Sole Survivor.
As the day wore on, short stack Christer Johansson moved his chips into the middle time after time, getting no callers and limping along. Finally, after a seeming infinite number of shoves, Massimiliano Tamburini looked up Johansson while holding pocket sixes. Naturally, Johansson tabled
the one time he was called, and he doubled up on a board of
. After that key double-up, Johansson rode his good fortune all the way to the final table, finishing in the middle of the chip counts.
Newly crowned Sole Survivor Marcel Koch made a serious run at a final-table berth, but ran afoul of chip leader Andrew Pantling to bust in 16th place (€17,900). After watching Pantling move all in preflop twice in a row, Koch made the third time the charm and called with
. Pantling showed
and promptly caught the
in the window. No help showed for Koch, and he finished short of the final table but with €100,000 in tournament buy-ins and cash for his Sole Survivor victory.
The final-table bubble was a short one, with a redraw after Paul O'Connor busted in tenth place (€24,400) at the hands of Pantling. Once the redraw was complete, the final nine had one more elimination before the night was done, and that would be Philip Baker. Baker, who had played cautiously throughout Day 3, moved all in over the top of Lee Brooke-Pearce with
. Brooke-Pearce was holding
, and made the easy call. A queen came on the flop for Baker, but he couldn't outrun Brooke-Pearce's aces and he was the final-table bubble boy in ninth place (€37,400).
With the final table set, the eight survivors bagged their chips with the seating assignments and chip stacks looking like this:
Seat 1: Lee Brooke-Pearce — 998,000
Seat 2: Andrew Pantling — 2,286,000
Seat 3: Andrew Bradshaw — 351,000
Seat 4: Kara Scott — 701,000
Seat 5: William Kassouf — 569,000
Seat 6: Bradley Verburg — 217,000
Seat 7: Christer Johansson — 906,000
Seat 8: Atanas Gueorguiev — 990,000
Join PokerNews.com at 2PM Dublin time on Monday as seven challengers try to knock off chip leader Andrew Pantling, as the champion and €600,000 winner in the PaddyPower.com Irish Poker Open is determined.