The PokerNews Top 10: Top Poker Fashionistas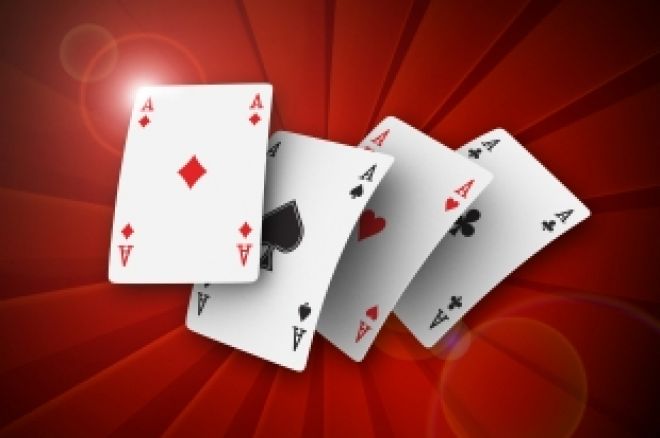 Poker and fashion? It's a combination as diametrically opposed as oil and water. A profession that involves sitting at a casino table for twelve hours a day lends itself to dressing for comfort more than anything, but it's still no excuse for the tragic parade of smelly tees, gaudy Hawaiian shirts, and the proliferation of the Ed Hardy brand that goes on in our industry. Look, I know we're talking about poker, not a runway in Milan. If the guy next to you at the tables has actually showered in the last week, you're already +EV. But in the post-boom era, poker has become an international sport, a multi-billion dollar industry covered by hundreds of media outlets. One would think some of the savvier players out there would take a cue from Hollywood and put a little more thought into what they're wearing at major tournaments and how it's going to look on camera. Put it this way– you're never going to see Tiger Woods in a sequined hoodie.
So poker players, take a cue from these five guys and five gals who constantly get it right — PokerNews' Top 10 fashionistas.
10. Isabelle Mercier
Isabelle Mercier has lived the last four years of her life out of a suitcase and still manages to constantly look stylish and elegant while racking up the frequent flyer miles. Typically sticking to a simple wardrobe of designer denim, fitted tees and black cocktail dresses, Mercier lets her accessories (and her ever-evolving hairstyles) do the talking. A fan of Louis Vuitton leather, Manolo Blahnik shoes and delicate platinum jewelry, Mercier strikes an eclectic balance between comfort and style at the tables—that is, when she's not staring you down with an unforgiving glare.
9. Jeffrey Pollack
WSOP Commissioner Jeffrey Pollack never seems to have a wrinkle in his suit or a hair out of place—even when he's crowning a new bracelet winner at six a.m. after a 14-hour final table. Almost always clad in slim black suits (we've seen him in jeans once… maybe twice) Pollack adds his own signature flair to his business garb with a colorful array of button-down shirts and silk ties in a muted pastel palette. Whether tie-less in a pale blue checkered number or calling "Shuffle up and deal" in grey pinstripes over a pink oxford shirt, Pollack's style is fashion-conscious, current, and well-thought-out.
8. Evelyn Ng
Evelyn Ng has perfected a casual, un-fussy, yet put-together style at the tables. Often pairing simple tanks and fitted hoodies with designer denim and standout shoes, Ng strikes a perfect balance between function and fashion. Never without her signature silver hoop earrings and a selection from her vast collection of sunglasses, Evelyn keeps it simple and comfortable, an excellent example to all you ladies out there of how less can be so much more when it comes to fashion.
7. Patrik Antonius
Black shirt. Jeans. Crisp white Euro-sneakers. Shaved head. Freshly waxed chest. It's a combination that works and does it ever on former model turned poker professional Patrik Antonius. Antonius hardly ever changes up his poker uniform and really, why should he? The Finn wears it well, is always camera-ready, and his eyes can read into your soul. Even when Antonius showed up at London's notoriously stuffy Fifty Casino at the 2007 WSOP-Europe in "distressed designer demin" (read: ripped jeans), his glowing beauty overpowered the senses of the floormen and their strict dress code as they allowed Antonius to float over to his seat with nary a mention of the offending garment.
6. Brandon Adams
High-stakes cash-game player Brandon Adams rocks a preppy, collegiate style befitting his second job as a Harvard University professor. Favoring clean lines, pinstriped button-down shirts and slim wool trousers, Adams wouldn't be caught dead in the gaudy, studded concoctions all-too-often favored by his peers. His style as cool and focused as his demeanor at the tables, Adams earns high marks for consistently looking professional and pulled-together at the tables.
5. Marcel Luske
Marcel Luske is as dapper as he is friendly, always dressed to the nines in a series of exquisitely tailored Savile Row suits and gleaming silk ties. The Dutchman typically crosses the pond with over a half a dozen in tow in a variety of colors, from light gray to tan to jet black, topped off with his signature upside-down sunglasses. Though Luske's semi-formal tablewear doesn't score too high on the comfort scale think about this — have you ever seen a picture of the guy looking bad?
4. Tony "Bond18" Dunst
Aussie pro Tony Dunst should be an example to all his peers. While most men in their twenties show up to the poker table in whatever they picked up off their bedroom floor that morning, Dunst always makes an effort to look professional. At the World Series of Poker last summer, Dunst always arrived to play in tailored pinstripe trousers, an immaculately pressed button-down shirt, and shiny black shoes. For a young, up-and-coming player like Dunst, it's a brilliant way to distinguish oneself from the hoodied masses (not to mention enjoying the added benefits of looking great for the cameras in the process). Bravo, mate!
3. Liz Lieu
Liz Lieu is a woman for whom fashion is more like a thriving second hobby. After killing the $400-$800 limit hold'em game, she can more often than not be found adding to her enviable collection of handbags only a few steps away from the poker room at Via Bellagio. From prim Chanel jackets to wild animal prints from Roberto Cavalli, Lieu can carry almost anything off on her petite frame and her adventurous sense of style will leave you guessing about what she'll wear next. For Lieu, her long black hair is also a canvas—often streaking it blonde, red, or even purple to suit her mood!
2. Kristy Gazes
Whether she's hitting up the tournament tables at the WSOP or the bar later that night, Kristy Gazes never leaves home without her Jimmy Choos. Gazes' affinity for fine designer footwear was never more apparent than when she made a side bet with her first-round opponent Clonie Gowen at the 2007 NBC National Heads-Up Championships—not only would the winner advance to the next round, but the loser would buy the other a new pair of Choos. Gazes made the quarterfinals that year and went home with a sparkling pair of strappy heels. Her sleek style extending far beyond her stylish footwear (our favorite—her stunning animal-print boots), the statuesque beauty often dons dark denim, sharp blazers, and simple diamond stud earrings at the tables, along with one of her hundreds of pairs of designer sunglasses.
1. Erica Schoenberg
Erica Schoenberg is someone who truly uses fashion as a form of self-expression. She might be bopping to her iPod in a vintage Pink Floyd T-shirt on Day 1 of a tournament, only to be found unbagging her chips the following afternoon decked out in a crisp white blouse, bold earrings, and a cashmere sweater-vest. Whether she's in a classic wool crepe wrap dress on a WPT broadcast or grinding through a WSOP field in a beachy combination of white capris and a button-down as sea-blue as her eyes, Schoenberg always looks put-together, camera-ready and comfortable. And don't even get me started on the handbags. The caramel leather Fendi number she toted at the WSOP-Europe nearly drove this writer to thievery.